Edited by Melissa Roberts and Trevor Watson.
Hardie Grant Books.
Rrp. $34.99
Reading Through Her Eyes, is both exhilarating and horrifying. Exhilarating in the sense that you cannot help becoming caught up in the stories each correspondent recounts; horrifying as you visualise the danger and hardships they had to endure.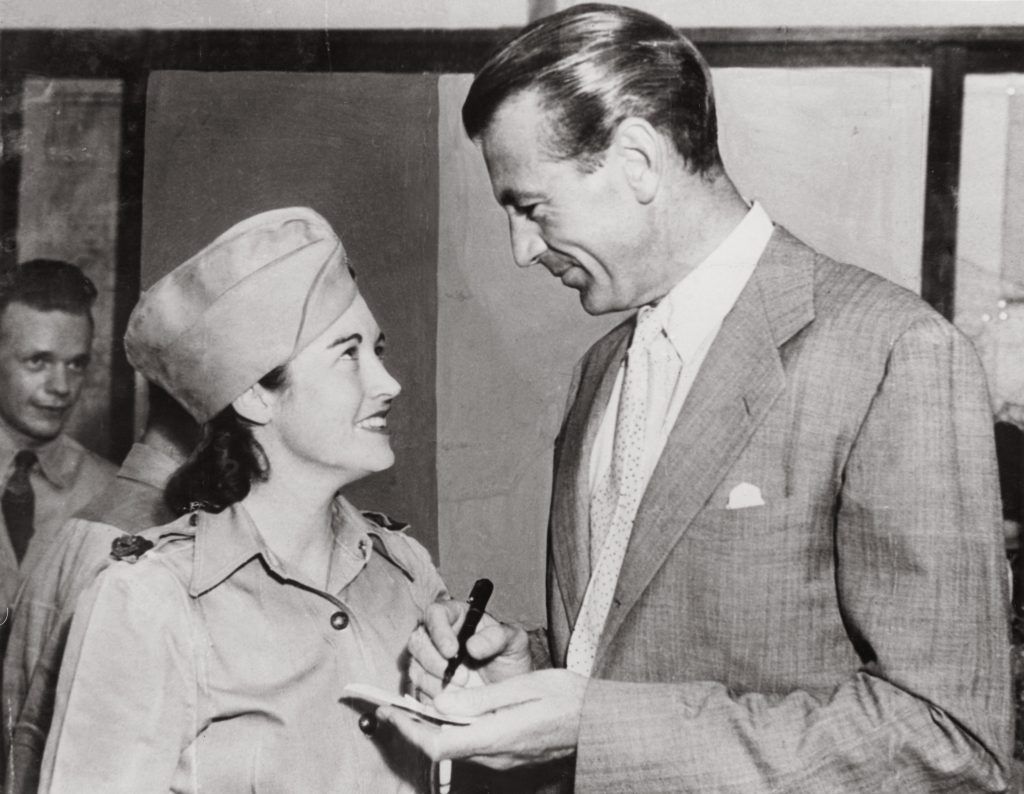 It is a collection of personal experiences by Australian women foreign correspondents who have witnessed world events … from the devastation of the city of Hiroshima in Japan in August 1945 to outrageous constant bombing of civilian targets in Ukraine in 2022.
It is as much an adventure story of courage and risk-taking, as it is of sheer luck where one wrong step may have cost many of these brave women their lives. 
They come from different backgrounds throughout Australia, but all share one thing. They have an intense love of story telling and of exposing unfair and barbaric behaviour.  Through the decades their stories and others like them constantly need retelling.
Their memories of their experiences prove they are as spirited, fearless and truthful as their male counterpart. They also bring an important feminine perspective; heartfelt explanations as to why such events are being played out and the huge price women and children pay during war time and through political upheavals.
My interest in this extraordinary book lies in the simple fact that one of those included is my mother Lorraine Stumm, a war correspondent in the South Pacific during World War 11, writing for the London Daily Mirror and attached to the US Command. 
Australian women were often refused accreditation by the Australian army, the reason given – they lacked stamina and an ability to report accurately under difficult conditions. 
Indeed, these stories more than show how she and her counterparts in this collection were, and are, extremely capable of chronicling world events.
I am extremely proud of my mother's reporting achievements in New Guinea, the Philippines and Japan. Reading her story alongside the twenty- eight other outstanding journalists, I realise how stubborn and fearless she was in her determination to bring the stories of the men and women in the war zones to her readers.
The odd thing is that she never planned to become a war correspondent. Reporting stories was what she loved and fought to obtain in London as a young woman. It was as she says, "a quirk of history" she ended up writing stories in often dangerous circumstances.
She used to tell me as she got older that what she saw while working in a war, she could not unsee. Hiroshima particularly haunted her until the day she died.
Originally her plan was simply to use her journalistic experience to remain close to her Australian RAF husband whom she had married in Brisbane just 6 weeks before he was called up to serve in Singapore. 
Arriving in Singapore to take up a job as a reporter on the Malaya Tribune, she settled down to enjoy what she describes in her autobiography – I Saw Too Much – as an idyllic married life, reporting on local issues and giving birth to her first and only child – me. She had no plans to go into active war zones, even though she was covering daily press conferences in Singapore as the Japanese closed in. 
She managed to escape from Singapore just before it fell to the Japanese invasion in early in 1942, arriving in Darwin to learn her husband had been evacuated with his RAF squadron to India.
She made plans to board one of three ships making a run across the Indian Ocean to Columbo, in Ceylon, (now Sri Lanka) to join him. This was despite being warned that ships were being bombed in the Indian Ocean particularly during 1943-1944. She also defied her mother who wanted her to leave her baby daughter behind.
Lorraine joined her newspaper colleague George (My Brother Jack) Johnson on board, who assured her if the ship was sunk, he would grab the baby if she would grab the life jackets. 
It was madness but they made it and Lorraine once again took a job with the British Ministry of Information in Delhi where she was working when a telegram arrived in March 1943 only six weeks after starting work telling her of her husband's death while on active service.
Returning to her family in Brisbane, she gradually picked up her life when she was asked by the London Daily Mirror, her former employer, to become their accredited war correspondent at General MacArthur's HQ in Brisbane.
She insists it was not courage, "just doing her job", when she asked to be sent to report in the war zones in Palau, the Philippines, New Guinea and later Japan at the signing of the surrender in 1945.
Her work as a war correspondent is set out very clearly in Melissa Roberts' account of her life in this splendid book. I know my mother would be honoured to have her time as a correspondent told alongside the stories of these brave and resourceful young women who risked their lives, as she did, to cover wars and revolutions; to tell of the horrors and bloodshed that were, and are, still taking place. 
The book, Through Her Eyes, is set out in three distinct categories of reporting. The first part, Breaking News, covers largely world affairs in such places as Ukraine, China and Afghanistan, by the journalists whose names are perhaps better known today than that of my mother. The most chilling in this section for me is Cate Cadell's China term (2014 to 2021) where she spells out the prowess of the shrewd technocrat and President, Xi Jinping, who has within a few short years transformed China's internet into what she calls the world's biggest digital laboratory for authoritarian governance.
There is also a special piece from Monica Attard covering her six tumultuous years, 1989-1995 in Russia including her contacts in Russia who now tell her of Putin's resolve to continue the war in Ukraine.
Part two, Making History, leads with Lorraine's story
I Saw Too Much and covers stories from young women journalists at critical moments in history in Beirut, Pakistan, Syria, Gaza, Cambodia and New York. 
 One such story is Ruth Pollard's riveting dispatches for the Sydney Morning Herald which recounts her harrowing time on the frontline as she dodged bullets in the Syrian war during 2012. 
Asked what it is like to cover war as a woman, Pollard answers, "for women in wartime conditions, our days revolve around the most basic needs; a safe place to go to the toilet, transport, a trusted driver, a supply of water and somewhere secure to sleep. Getting food is of secondary importance compared to filing our stories on time."
Part three, Being a Correspondent, concludes the book with a wide range of distinguished women journalists on the myriad predicaments facing them as they ply their trade in "hot spots" such as Jerusalem, Delhi, Liberia, the Middle East, Malaysia and Manila.
Sue-Lin Wong tells of being called a "race traitor" while covering Hong Kong rallies in 2014; while Prue Clarke paints a picture of justice and luck in Liberia, West Africa where after fourteen years of civil war she says has resulted in child soldiers, cannibalism, sex slaves, rape and violence against women and children happening on a scale rarely seen before. 
The conclusion I reached after I finished reading such a timely and important collection of stories was that this type of reporting is far from romantic and definitely not for the faint hearted. It needs to be told.
Sheridan Stumm
Rainbow Flat.
(Lorraine Stumm was a pivotal and inspiring influence on myself as a teenager, encouraging me to take up journalism as an honourable profession which needed "good women." DM)