What do a dilapidated hotel, a hypochondriac manager, an Italian chef, a politician and his secret lover, two travellers experiencing car trouble, a flamboyant artist with a surreptitious aspiration, a hapless love triangle, and a dead body have in common?
They all feature in ' The Painted Lady', the latest melodramatic offering from the Manning Valley Choral Society!
Founded in 1985, the MVCS -(as it is affectionately known)- has been entertaining the Manning Valley with a smorgasbord of musical works, genres and titles for almost 40 years. Performance  venues have been as varied as the former Taree RSL, Manning Entertainment Centre, local Community and Town Halls, Church Auditoriums, Aged Care Facilities, Taree Court House, and in the heydays of the Manning Valley Winter Festival, on the back of a B-Double! 
The love of singing, the release of positive endorphins, and the joy of shared musical experience, has been the catalyst for the longevity of the group and its desire to be accessible to so many members of the community.
Commencing in February, 2023, the MVCS has been busily rehearsing 'The Painted Lady', an original work, and the brainchild of local theatrical and vocal artiste, Geraldine Mullin. Following her successful direction and productions of several MVCS melodramas including  'Black Coffee', 'Movie Song Cruise', 'Wild Weather' and 'Tea and Tragedy', Geraldine has continued to utilise a creative formula that resonates with the choir and audience. Featuring  musical themes, collaborators, composers and vocalists;  a creative meld of personalities, problems, romantic delusions and trysts; and  murder, mystery and mayhem thrown in for good measure,  'The Painted Lady'  will have you engaged from beginning to end! 
Highlighting the music and songs of the 1950's ,well known favourites  such as Volare!, Rock Around the Clock, Mr Sandman, Dream Lover, It's So Easy and That's Amore! will take you back to the dawn of the modern music industry, of Rock and Roll, of Pop, of Doo Wop and Rockabilly. 
With talented local piano virtuoso Cameron Waugh providing accompaniment, it's a rollicking, engaging, humorous, toe tapping show, designed to lift your spirits, to feel the rhythm of the 50's, and to experience the musical and melodramatic  fun of 'The Painted Lady'.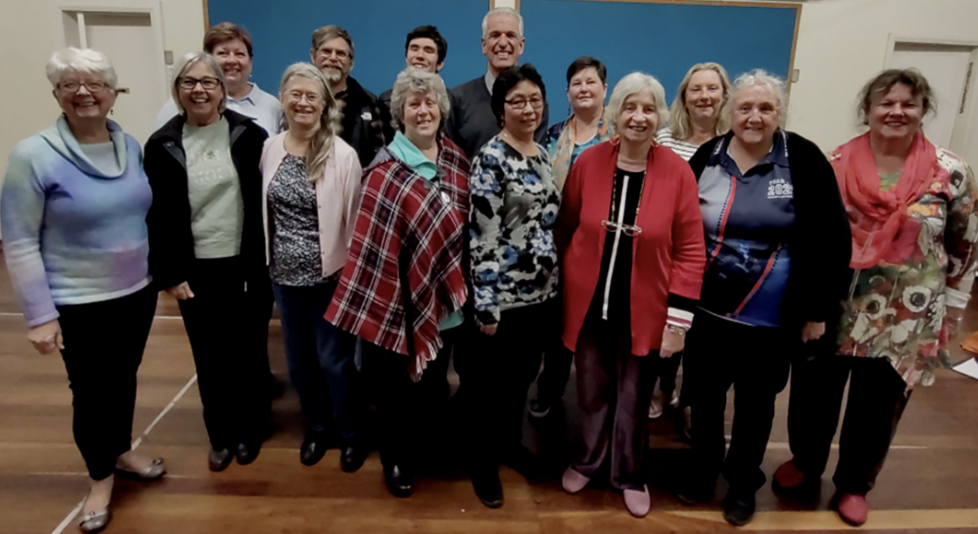 Three performances only!
Sunday 17th September, 2023 – 2.00PM    Coopernook Hall
Saturday 23 September, 2023 – 2.00PM    MEC Theatrette
Sunday  24th September, 2023 – 2.00PM    Club Forster
All tickets $20.
Available at the door, or book ahead at the MEC and Club Forster.