As the weather warms and the days lengthen; we all get excited about the new season and the change of pace that comes with it. Just as we spring clean our homes; our wardrobes need an update too!
Even though we live in regional Australia; there's no reason not to embrace the latest in European and International fashion. Keeping updated doesn't mean an entire wardrobe overhaul; there's lots of easy pick me ups to be added to your styles to freshen things up and look contemporary. 
As a buyer for my boutique in Nambucca Heads and a fashion retailer for 33 years, I have the mostly fun, though sometimes overwhelming, task of sifting through thousands of designers' garments trying to decide which new trends to incorporate into my stock for my customers. I like to share ideas, brands, new ways to wear tops and scarves, even if it's not a whole new outfit, you can freshen up with a modern twist! 
I look for easy style, comfortable, wearable fabrics that suit our lifestyle. Especially as we mature, fashion can not just be about how we look, it has to be about the way we feel, to be comfortable in our style while feeling  positive and confident.
This spring sees lots of fresh and exciting styles at the forefront, strong colour and prints and conversely, all white and neutral shades are very strong looks. 
Prints Are Popular
Personality Prints such as modern animal, polka dots, artist prints and more are eye catching and bold. Be brave and style print on print or clashing prints for extra points in the fashion stakes!
Don't be scared of colour-pops of super bright shades and jewel tones such strong greens and blues and sunny yellow, which are perfect to style with crisp white or simple linen and denim to incorporate these vibrant looks into your existing wardrobe. Linen is a definite favourite once again. Yes it can crush, but then we know it's pure linen! 
We have also seen the continued popularity of cropped, wider legs in pants – embrace these modern re-inventions of the classics. Vertical stripes are a strong theme here too and are always slimming. These styles are very flattering and easy to wear as well as being comfortable and won't be going away any time soon, so indulge in a great investment piece.
If you are drawn to earthy tones such as camel, tobacco, terracotta and desert sands you will love all the warm hues we have in lots of linen and natural fibres. These tones work beautifully on every skin tone and are infinitely wearable. 
The Trend to All White
Crisp white is also a huge trend. Wear head to toe white for a standout, fresh style. This is a striking look to work back with gorgeous leather sandals or keep the all white look and wear with a little white sandshoe. Some shoe styles are laceless, making for a super comfy casual look. 
Overall, this season is about wearing something you're comfortable in but with a twist! Don't be afraid to branch out whether it be with colour or print and make sure you're the best dressed wherever you go. 
Kay Harkess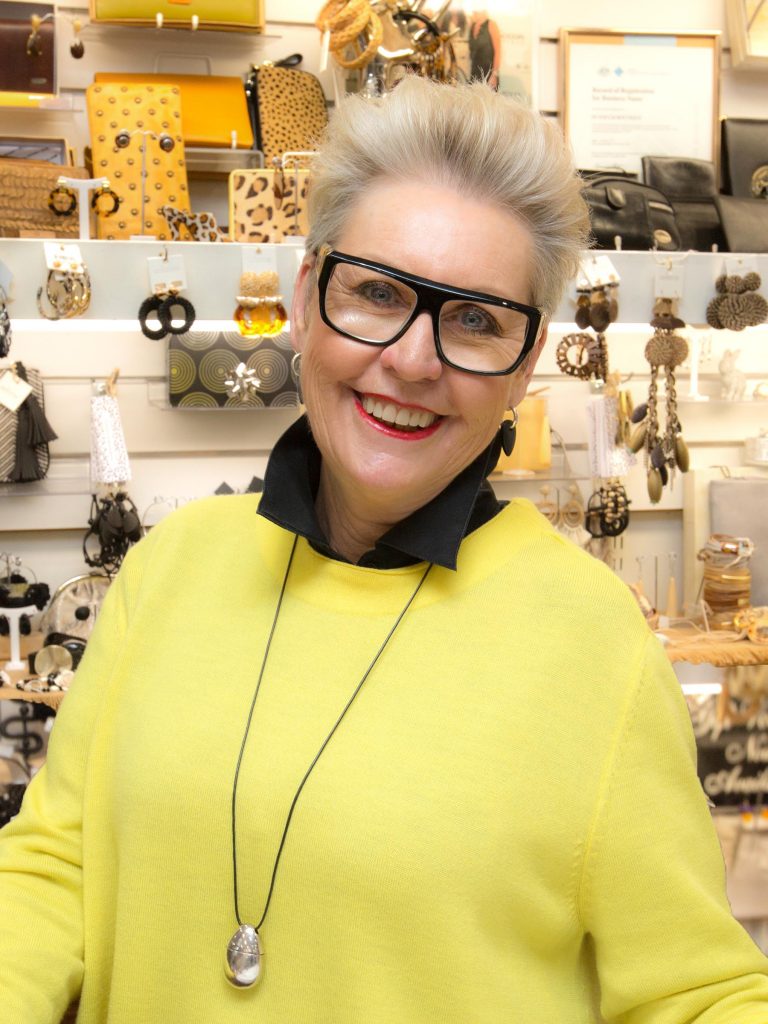 Owner at In Touch Boutique, Kay has always worked in fashion retail and she opened In Touch 33 years ago. Since then the boutique has evolved into a destination store stocking an extensive collection of Australian and International labels with a customer base who travel from far and wide to stock their wardrobes, spending a few hours in the boutique with Kay and her friendly, fun, knowledgeable staff! 
Kay loves seeing women feel beautiful, empowered and confident when they wear something fabulous and believes fashion is also a way of expressing individuality.
In Touch Boutique
39 Bowra street
Nambucca Heads NSW 2448
02 65687707
Follow us on FB & Instagram @intouchboutique