Dana Villiotis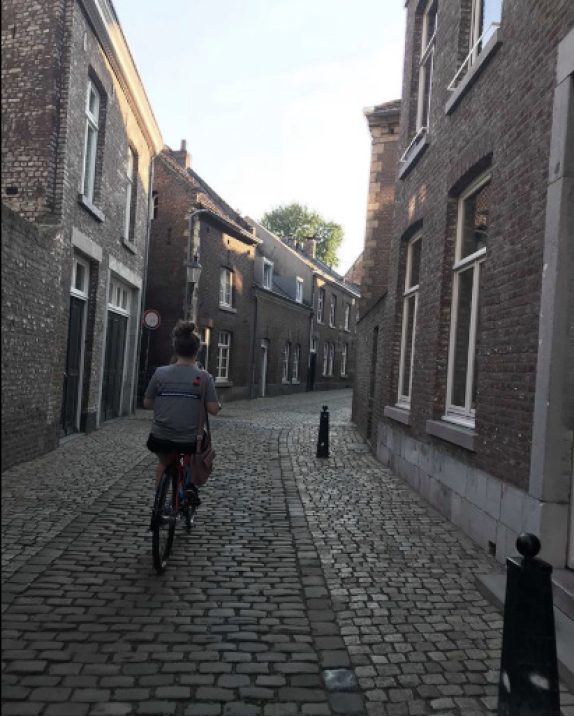 There hasn't been a time in my life when I didn't have goals. 
When I was in Kindergarten, I was determined to have the most gold stars on my chart. By the end of the year, you bet I had a full sheet of gold stars. At the age of twelve, I was passionate about putting a stop to global warming and wrote a very strongly-worded letter to Parliament House. Within two weeks, Julia Gillard had written back, promising to do her best to keep the hole in the ozone layer as small as possible. 
Last year, at nineteen, my goal was to study abroad for a unit that could provide me with a different perspective on Psychology, my chosen subject and, hopefully, profession.
Three months ago, I returned home from Amsterdam with an A+ from Maastricht University for a three-week long program on Forensic Psychology; a phenomenon almost untouched in Australia. In this unit, the relationship between the court of law and psychology is explored. There is a strong belief that evidence provided by psychological studies justifies criminal activity, and therefore complicates sentencing in the court of law. 
Some details the topic covered included the Insanity Defence, DNA Analysis, police interrogations and facial recognition.
Going It Alone
The night I departed from Sydney Airport, I was filled with nerves and brainstorming all of the things that could possibly go wrong: What if I lose my passport? What if I missed my plane? What if, what if, what if? But this lack of trust in my own independence is what made this goal stand out from the rest. It symbolised my transition from an anxious and dependent girl to the ambitious young woman I am today.  
It is impossible to summarise Europe in one go. It is a continent that soars above and beyond any expectation I had set for it. However, I can summarise the small city of Maastricht in the Netherlands into two words: completely underestimated. Situated right on the boarder of The Netherlands and Belgium, it is home to historical buildings, delicious stroop waffles, floods of bikes and famous TV and recording violinist, Andre Rieu and his orchestra. 
Despite the city's unpopularity, due to being tucked away in the corner of the country, it is the city that turned my whole world upside down. While encapsulating the definition of beauty and culture, it held another significance for me. Maastricht was where I was granted the opportunity to extend my knowledge beyond what was taught within Australian boarders.
In a small lecture hall, with a class of 50 selected  students from all around Australia, Dutch professors opened our minds to the complex relationship between law and psychology. In this hall was where I formed life-long bonds with likeminded people. These people who had only freshly entered my life showed me how appreciate small an d sometimes simple moments, like drinking wine in a vineyard with friends and racing to university on our bikes with only five minutes until class began. I am truly grateful for those I met along the way, as they became my home away from home. 
It was with this newfound family that I experienced my first taste of Europe. There are countless experiences I could share: riding along cobblestone streets; attending an Andre Rieu concert; visiting Anne Frank's House; bonding with friends along the beach; exploring Amsterdam; dancing with strangers in the streets of Maastricht; our excursion inside the official United Nations building; standing in awe inside Dusseldorf's Benrath Palace; developing a taste for European wine; feeling admiration in some of Europe's finest churches; tapping into old cultures at Zaanse Schans. All of these amazing moments in time are kept close to my heart and have encouraged me to be daring and ready for anything. Above all, these memories have taught me that sometimes the best moments in life are unplanned and occur when you least expect it.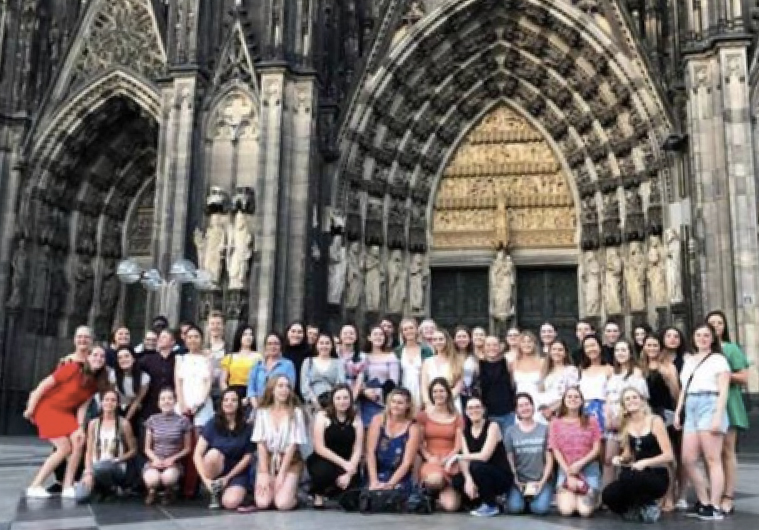 All too soon, the late-night bar crawls, laughs and drives across countries ended.  Too soon, they were replaced by tears, farewell hugs and goodbye drinks. 
Although one journey had officially come to an end, another journey started on my return home. Today, I now work with AIM Overseas on my very own university campus at UWS Parramatta. It is my job to present other university students with the programs available and beneficial for their particular degree in a five-minute presentation before their lecture begins. Here, I discuss with the students exactly what AIM Overseas is and how the students can contact them or find out more information. AIM Overseas is a 10 year old business that coordinates high quality study courses taught by leading academics at overseas universities.  It was these amazing people, whom I am now lucky enough to call work colleagues, who helped me have the opportunity to study abroad. 
In partnership with AIM, I share my experiences with other students and encourage them to also make the leap to study abroad. It has been an amazing journey from the beginning, and I am thrilled to see where this will take me.  
To find out more about AIM Overseas, you can explore what programs they have available and read about their philosophy at https://aimoverseas.com.au/.
Dana Villotis . .  is the granddaughter of former Tinonee resident, Joan and Reno Frare, who established the (sadly missed) Memories Café in Tinonee.