So, I thought I'd use this opportunity to showcase some species that perform best in the Manning Valley and, ideally, aid in narrowing choices to find the perfect tree for your space.
These are some of my favourites that are particularly stunning in summer, bringing a splash of colour into the garden in a time where things generally look brown, crinkly and withered. They seem to really show off,  proving themselves in our unforgiving hot Wingham weather.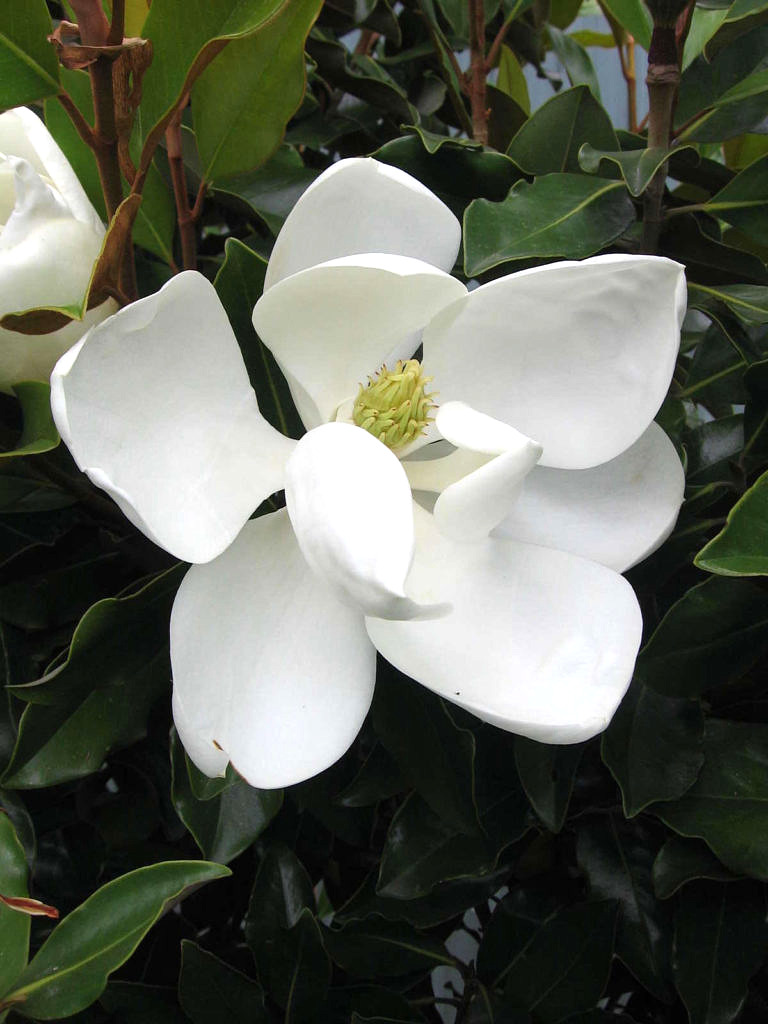 Crepe Myrtle (Lagerstroemia indica)
3-6m high x 3-6m wide, winter deciduous
Crepe Myrtles are among the best garden trees to grow. They are attractive in every season, available in a range of colours, shapes and sizes and, with the availability of the Indian Summer range, are problem free. They have crepe-like flowers in pale pink, red, heliotrope, mauve or white, and bloom from late spring well into autumn. As the flowering ends, the leaves colour gold and red for autumn.
NSW Christmas bush (Ceratopetalum gummiferum)
3-6m high x 1.8-3m wide, evergreen
One plant that's always perfectly dressed to celebrate an Aussie Christmas is the NSW Christmas bush. In early summer, this shapely native shrub's small creamy-white flowers give way to showy red or pink bracts. For the rest of the year, they provide ample shade and require very little maintenance. They are also one of our florist's favourites during the festive season too.
Poinciana (Delonix regia)
6-10m high x 6-10m wide, late winter semi deciduous
If you've ever been around Brisbane during spring and summer, you'll already know the Poinciana quite well. It is extremely hard to miss, with its distinctive umbrella canopy and bright flame-red flowers. Although a prominent tree in QLD, many people are  growing them here, predominantly along the coast and some of the warmer regions around the Mid North Coast. Provided they are protected from winter chill and frosts when young, they can still be just as spectacular come the warmer months, as seen in our sub-tropical northern state.
Jacaranda (Jacaranda mimosifolia)
8-15m high x 6-10m wide, late winter semi deciduous
Perhaps one of the most commonly planted trees, but also one of the most gorgeous and iconic. Jacarandas tend to flower from mid-October through to mid-Summer in the Manning Valley. They are not trees for a small garden but, if you have room and love that burst of iridescent Jacaranda blue, they make a wonderful shade and feature tree. (However do take note that Jacarandas don't respond well to pruning, so give them room to spread. When Jacarandas are pruned, they send out lots of upright vertical branches that spoil the look of the tree.)
Ivory Curl Tree (Buckinghamia celsissima)
7-9m high x 3-4m wide, evergreen
In full flower, this tree can be a traffic stopper. It has long tassle-like cream flowers that smother the tree from mid-summer to autumn. It is native to northeast Queensland, but grows well in our temperate and coastal gardens and, once established, tolerates light frost. The flowers are a bee-magnet. Ivory Curl Tree grows in sun or shade and can be pruned after flowering.
Magnolia Little Gem (Magnolia grandiflora)
5-7m high x 3-4m wide, evergreen
The variety 'Little Gem' has been around for many years. It can be grown as a dense hedge or planted as a feature tree. The flowers are large, creamy white and fragrant, and are at their best in summer. The leathery-green leaves have a furry brown underside, adding to the year-round beauty of this tree. This tree can be pruned to control its size and spread.
And if you're still unsure, come on in and check them out at the nursery, or talk to our staff for more ideas and advice for your perfect tree.
Caitlin Sawyer
Wingham Nursery & Florist