SURRENDER, A JOURNAL FOR MY DAUGHTER
Joshua Yeldham,
Picador,  rrp $49.99
Surprisingly, for a book of marvellous images, by an artist in mid career, this book is difficult to review.  It's beautiful to look at.  It's overwhelming.
There's so much there – drawings, photographs, paintings, poetry, small prose, longer pieces, references to films made, journeys taken, and family life. It covers a privileged childhood with private schooling, travel, many adventures.   Joshua Yeldhams father and mother ran The Squire Shop in Double Bay, and the Yeldham family was an important part of the Sydney social scene. (It was also later wracked by scandal and tragedy).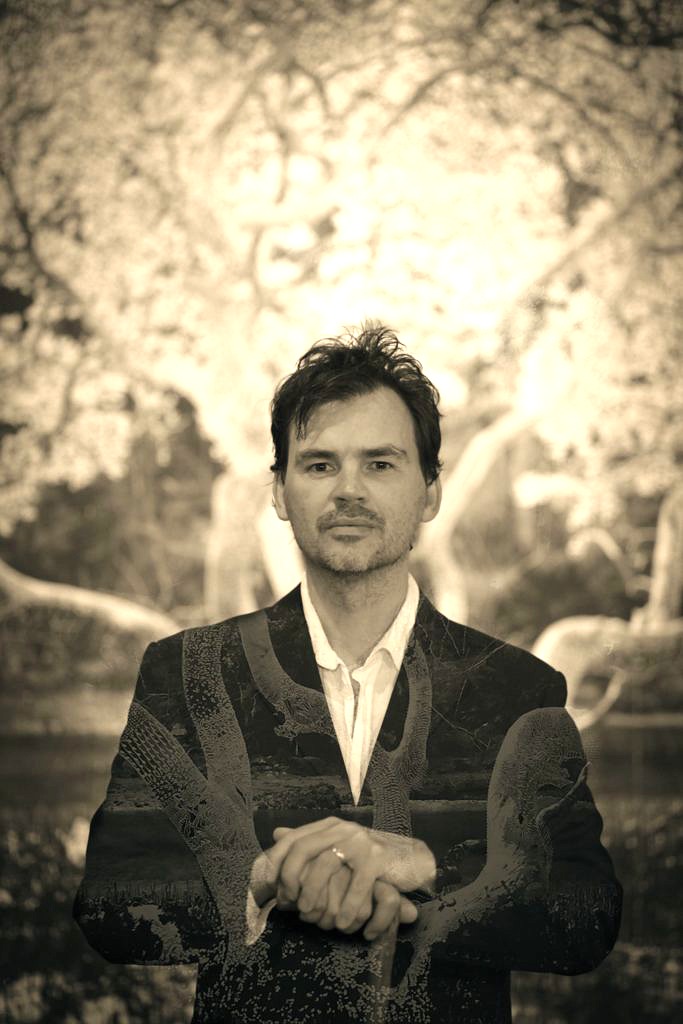 There were the art school years for a good looking, talented young man, and a time making films. There was a sleep-out journey through Central Australia, (at one stage he lived in an abandoned rusty bus),  and always the art.  Joshua Yeldham's paintings have been hung in the Archibald, the Wynne and the Sulman  exhibitions.
The book is a love song to his daughter, Indigo:  first put together as just a personal story for his daughter, as a self published book, and finally it was taken up by Picador.
Yeldham now lives in what has been described as a beautiful house overlooking Pittwater.  He has a marvellous, attractive, loving family. He lives for creativity, being at one with nature, and for some kinds of spiritualism.   His good friend Richard Roxbrough has written a fine introduction.
The book is spilling over with marvellous images – photos, some etched with fabulous patterns, paintings with very beautiful gentle colours – greys and greens and sandy browns, reds, blues in patterns reminiscent of aboriginal art, or batiks, tattoos and totems.   His own totem is the owl, and there are many images of owls.   A self portrait as a strange staring owl was hunSurrg in the Archibald in 2013.  The owl stands for wisdom, but, apparently, also for fertility, and for power.  A creature of nature.
And yet, and yet…Joshua Yeldham is an artist… but not a writer.  The poems and written pieces don't resonate, too hippy-dippy, and in the end don't really come off.   But they are personal notes to his daughter, so it is churlish to criticise.
Also, because Indigo is mentioned so often as the most beloved daughter, the reader begins to feel left out.  What about other daughters?  My daughters?   This constant reminder of his daughter narrows the work as a book for the public.
But then the beautiful images pull you back in.
One more quibble.  Joshua Yeldham is an image maker, an artist, immersed in communing with nature, and spiritual journeys, and  his love for his family. His all-encompassing creativity is, of course, wonderful. But reality is tough, and messy, and can be grim, and nature can be cruel.    Just a hint of this would give this book another dimension.
Maybe it is there, in the Owl.