This is a great cookbook to enthuse young cooks. It's also filled with healthy easy recipes for the whole family that a busy Mum or Dad can make.
The Little Dish Family Cookbook is published by Hachette Australia, RRP $35.00
(Recipe for fish fingers below.)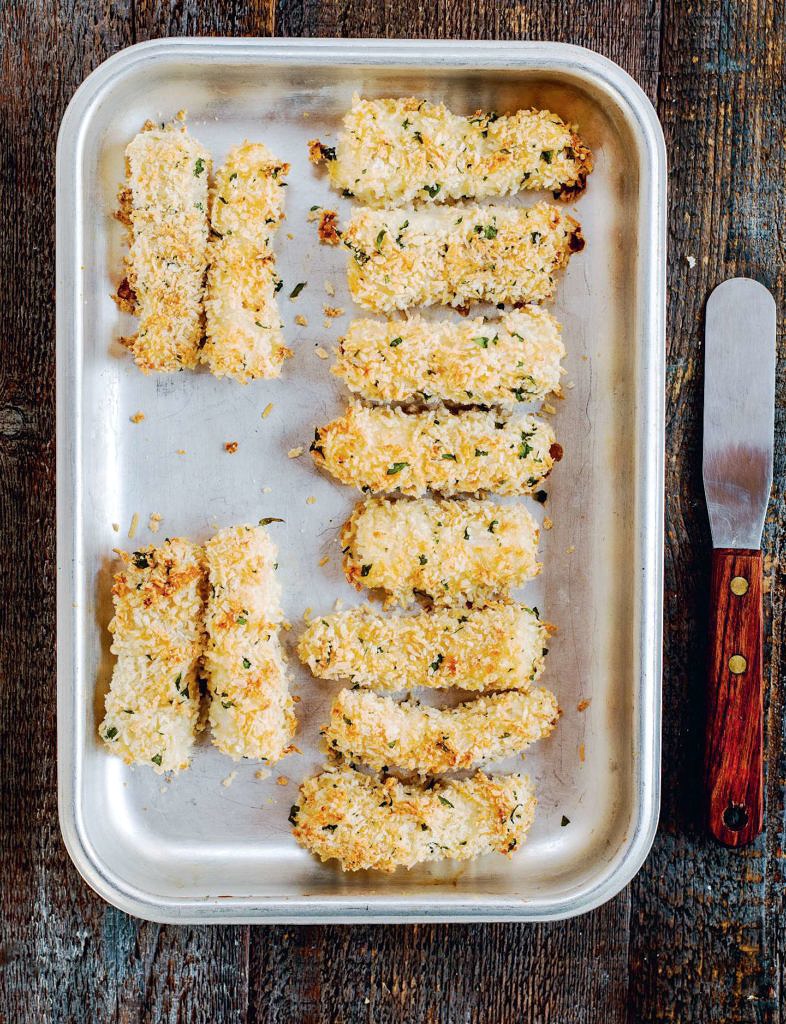 FISH FINGERS
Makes 12 fingers. Prep time 15 minutes. Cook time 12-15 minutes.
Ingredients
500g sustainable white fish fillets, eg cod, skinned
2 tablespoons plain flour
1 medium free-range egg, beaten
100g panko or dried natural breadcrumbs
1 tablespoon finely chopped fresh flat-leaf parsley
2 tablespoons grated Parmesan cheese
1 tablespoon melted butter
½ teaspoon salt (optional)
Method
Preheat the oven to 200ºC/gas mark 6. Line a baking tray with baking parchment.
Cut the fish into 12 2 x 8cm long strips and set aside. Place the flour on a plate and the beaten egg into a shallow bowl. Mix together the breadcrumbs, parsley, Parmesan, butter and salt in another bowl.
Take the strips and dip first into the flour and shake off the excess, then dip into the egg letting any excess drip off. Then finally gently roll in the breadcrumbs. Place the crumbed fingers onto the lined tray. Bake for 12–15 minutes or until lightly golden and cooked through.
Serve with Sweet potato chips (p.100), peas and Tartare sauce (p.71).