I'm Tyler Budden, a specialist knife maker. I specialise in custom Damascus and culinary knives, all hand forged and hand crafted in Rainbow Flat, NSW.
I make each piece by hand so it is unique. I love experimenting with different styles and incorporating customers' ideas as well as bringing my own style to each design.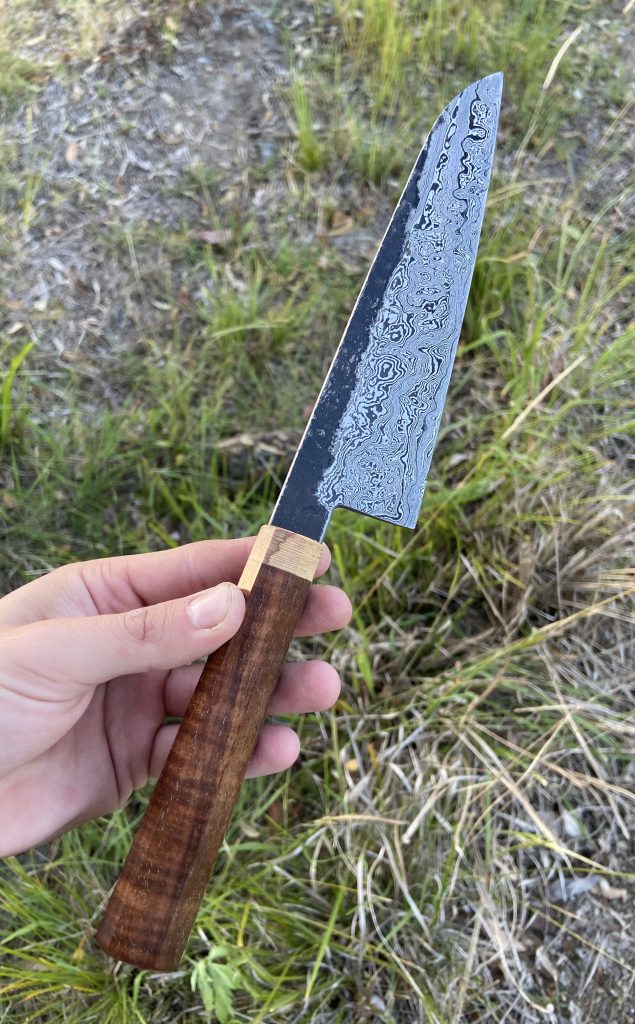 The patterned steel is called Damascus. The patterns are formed and created by forge welding alternating layers of two types of steel like smashing together black and white playdough and folding it over itself many, many times.  This is how you see all of the intricate patterns on my blades, which are forged at well over 1000 degrees. I enjoy experimenting and creating different patterns, using particular laying methods to create the different patterns. Each pattern is different and never the same, making each knife different and unique.
If you are after a knife that is super easy to look after and use, I also offer stainless steel knives. These still hold a fantastic edge but have the advantage of rust resistance (perfect for people who just want a functional and stress free knife). Get in contact and whatever your needs are, I'll be able to accommodate them.
My other services include:
* Knife sharpening
* Knife restorations
* Made to order custom knives (with brass nameplate if wanted)
* Damascus blanks for other knife makers
* Bottle Openers
* Cheese Knives
* Herb Choppers
* Various blacksmithing needs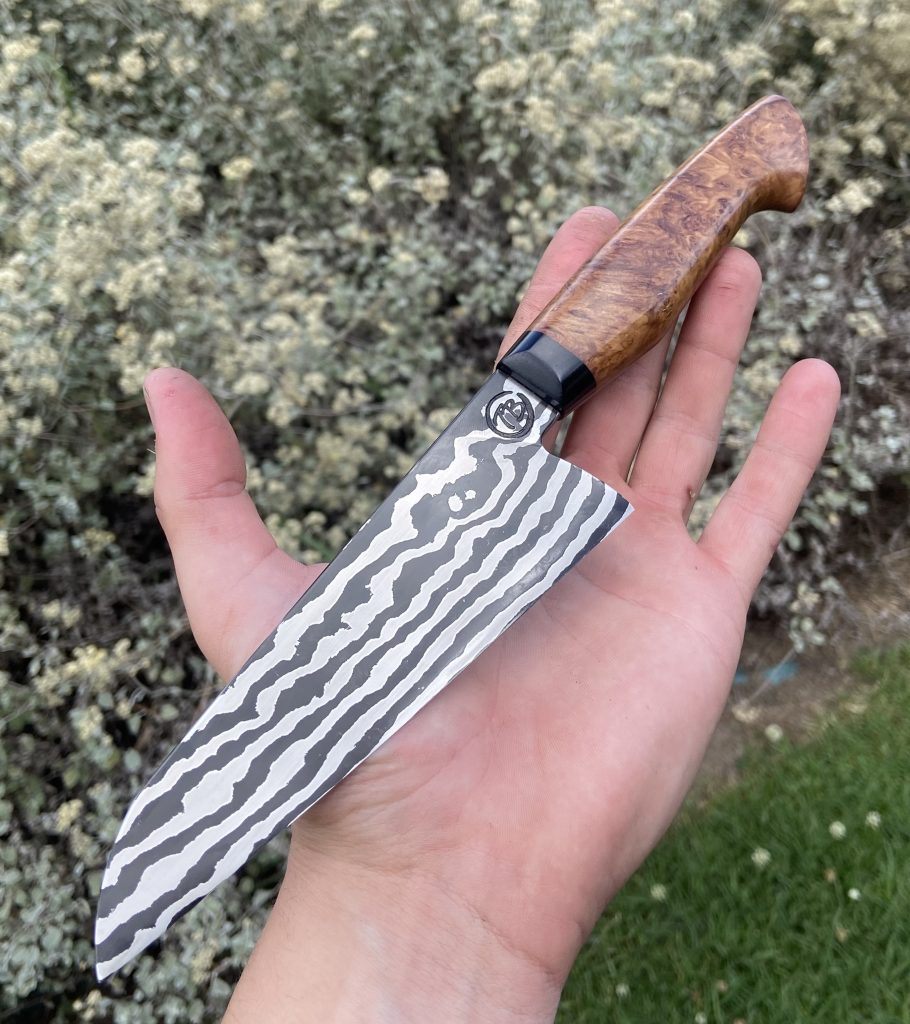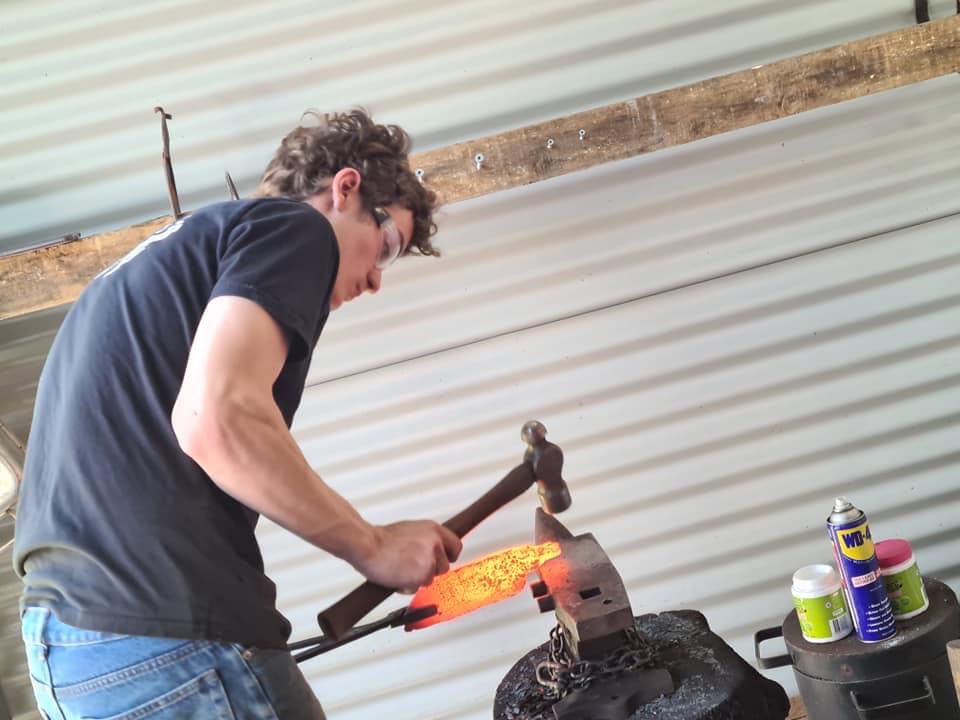 If you are after a last minute gift  or you want a knife especially made just for you… give me a call.
Instagram – tb_kustom_knives
Facebook – Kustom Knives & Knick Knacks
Contact me on:  Kustom.knives.tyler@gmail.com
0481 982 359