It was a simple message. . . . Eternity
Written in copperplate script in chalk on Sydney streets for decades into the late 1960s this one word became a legend.
For years the author remained a Sydney enigma, until he agreed to be unmasked in the 1950s and his message shared.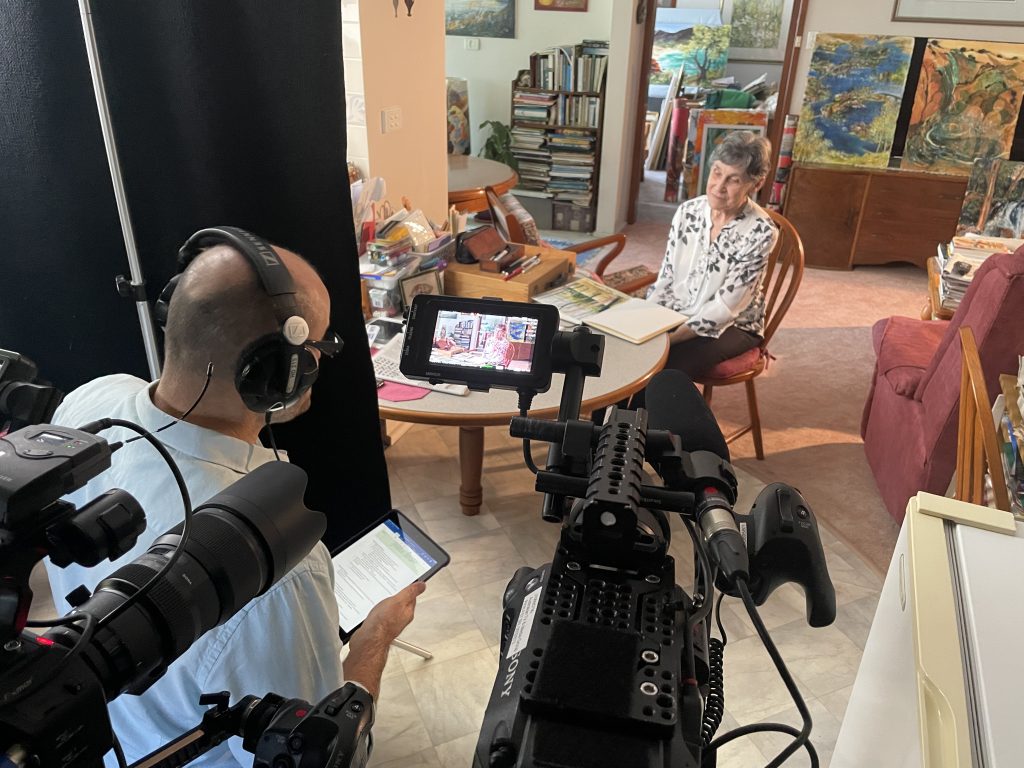 Arthur Stace was down and out when he went into the Baptist Tabernacle building in Burton Street Sydney for a cup of tea and a rock cake and heard evangelist John Ridley preach and was inspired to spread the word – "Eternity" . . . that the deeds we do exist for eternity. Arthur wrote the word all over Sydney for thirty five years, every day, sometimes writing it up to one hundred times.
Now a fascinating film about Stace and those who have been inspired by "Eternity" as a symbol, has been made by documentary filmmaker/Producer Richard Attieh. "Written in Chalk – the Echo of Arthur Stace" reveals the whole story through the eyes of many people inspired by Arthur and the Eternity sign enigma. 
And who will forget the sign Eternity lit up across the Harbour Bridge on New Years Eve 2000.
Two local women, hitherto unknown to each other but linked by Arthur's "Eternity" symbol, appear in the film.
Joy Cooksey, once Secretary of the Taree Art Society, now living in Harrington, grew up in Sydney and reminisced –
"Each weekday my school friends and I caught the 5 minutes to 8am train to Wynyard, then the escalator to the York Street entrance. We then walked past St Phillips Church, through the subway and then along Bradfield Highway to school.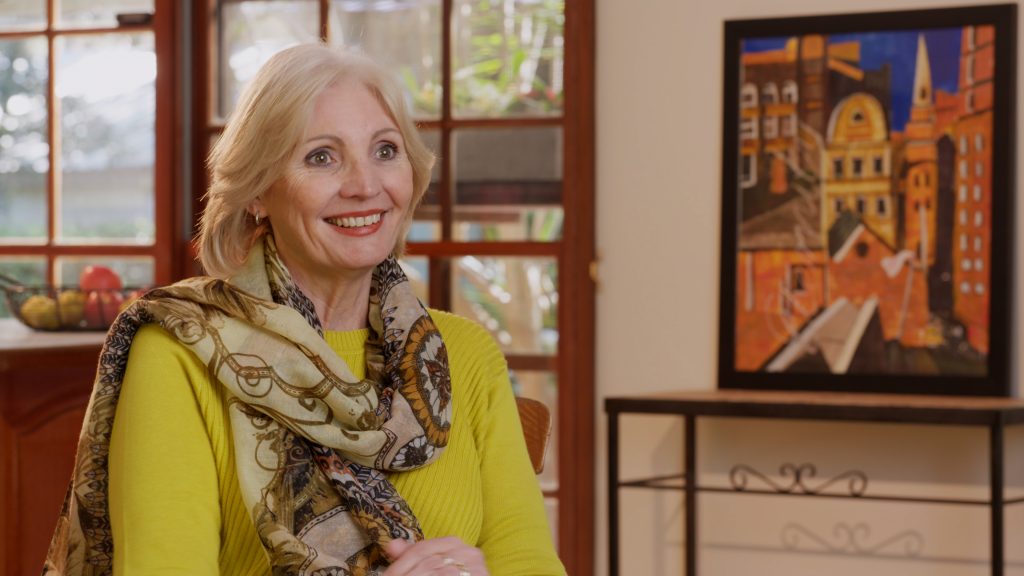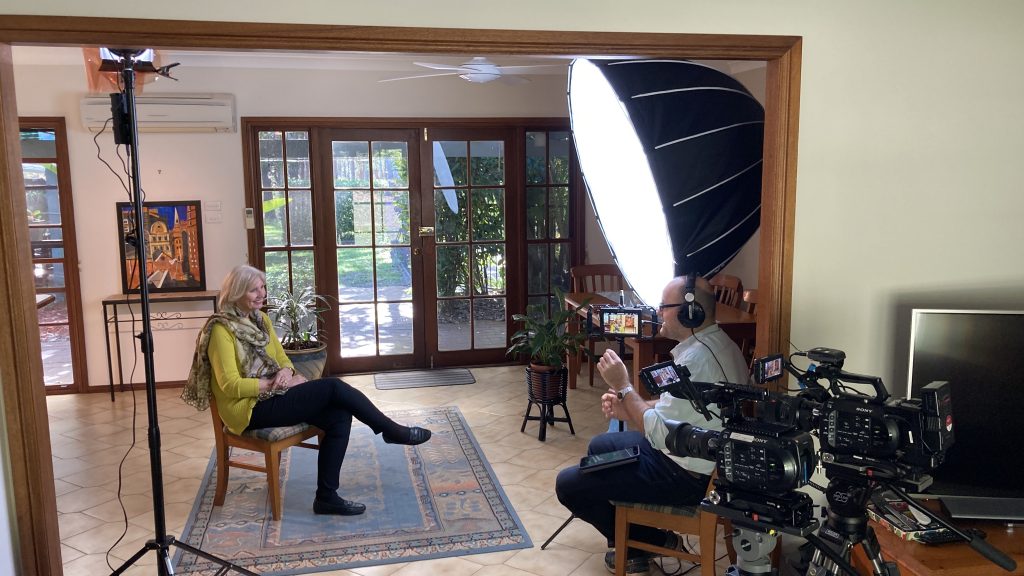 Every morning there would be a new ETERNITY, in copperplate writing on the footpath. Written in white chalk, the new version replaced the disappearing work of the previous day which had been rubbed away by the soles of Sydney-siders' shoes. There was always much speculation as to the who, how, when and why, but it wasn't till years later that we discovered that it was done by an Arthur Stace, a vagrant, living rough around Sydney, saved from starvation by church workers at Broadway, and who showed his gratitude by his writings. They could be found all over the city.
At school, we did once sneak into a forbidden out of bounds area (now the Cahill Expressway) and found old clothes and food containers. As his writings were close by, this may have been one of his dwelling places.
I lived in Scone for many years working as a teacher but I always longed to paint. We moved to Harrington and while at an art workshop, the tutor, the late Patrick Carroll, asked us to think about the shapes and patterns of a city. 
I chose Sydney's lovely old buildings, but it wasn't until I added an Arthur Stace 'Eternity', written along the side of my work, that I felt my painting was complete. In my mind, it seems his writing has almost lasted an eternity. Sydney's modern-day graffiti artists could learn from the elegance of Arthur Stace's work. And its message.' And adds Joy with a smile, 'My old school in Sydney discouraged art because it wasn't a matriculation subject. Anyway, I did art for the leaving certificate. The school no longer exists. It is now an art gallery! Poetic Justice I like to think!'
Loretta Alexander from Pampoolah saw Joy's painting on exhibition and says it "drew her to it." It wasn't until she went back to it and looked at the painting more closely that she saw the "Eternity" written on it, and knew she had to buy it.
Joy and Loretta both tell their story in the documentary which the producers are hoping will also be screened in local cinemas in NSW.