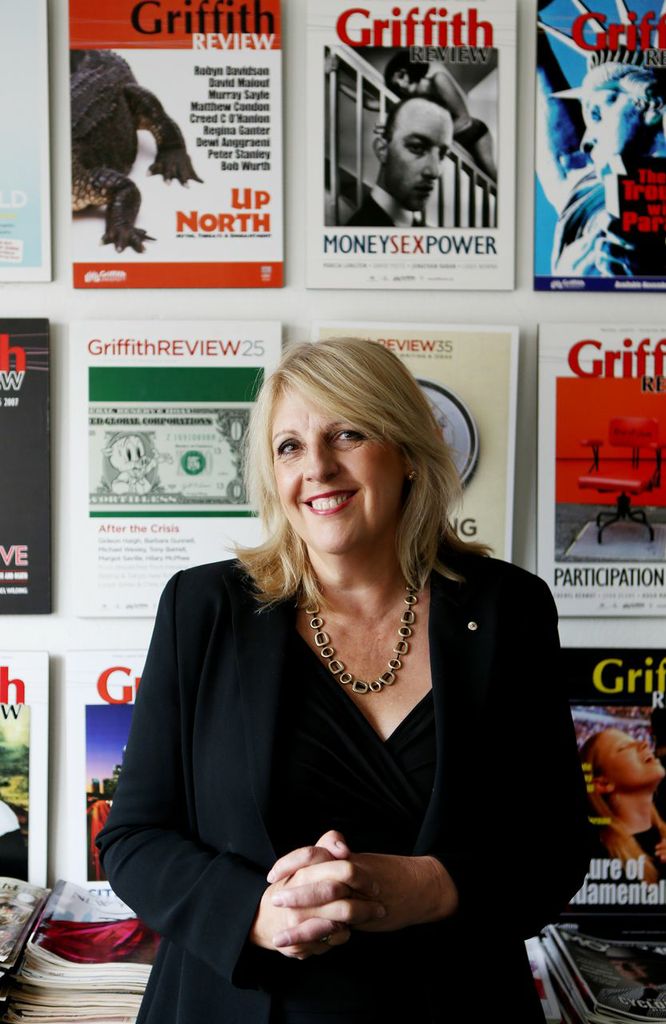 Julianne Schultz
Allen & Unwin 2022 RRP $34.99
John Watts
I always cringe a little when I hear someone say that they are on a journey to: "find themselves". I always think that they might be disappointed with the outcome. 
Such introspection often strikes me as being rather self-indulgent, and when I read that this book was searching for something called "the soul of the nation" my sceptical nature came to the fore. However, this book proves the truth of the old saying that you can't judge a book by its cover, or more correctly by its title. The Idea of Australia is a well-researched, well considered and very well written book that will stand the test of time.
Professor Jenny Hocking had this to say about the book:
The Idea of Australia is a triumph of art, politics, literature, history, and the deepest scholarship. Grand themes of dispossession, exclusion, equality, fairness, culture, media and "the incurable flaw" at the heart of the nation, interspersed with vignettes of personal reflection spring-boarding through a formidable sweep of history.
This is a book that sparkles with curiosity, self-reflection, and sophistication, a riveting journey through the uncertain terrain of the idea of a nation.
Julianne Schultz takes us into the darkest corners of a history we would rather forget and a history we thought we knew, always with the hope for the better place we can become. History has a way of imagining the future. A towering achievement.
There is nothing in Hocking's comment with which I would disagree. 
Schultz argues that much of Australian life has been shaped by silence and by not honestly acknowledging and facing up to the truth of our history. As the book cover comments, "we need to better understand our past to make sense of our present and build a positive and inclusive future." This silence approach was one adopted by John Howard when he talked about "the black armband" view of history. Perhaps a better term would be "the blindfold" view of history. This book, which might cause discomfort to some people, seeks to X-ray the nation's past and look more honestly at our past. Such an approach risks producing an overly negative and pessimistic view of our past, but Schultz avoids this and cleverly balances the negative with the positive.
Very few topics are off-limits as she traverses topics such as: inequality, entrenched racism, unbridled free-market capitalism, misogyny, the shameful treatment of our first nations peoples, misuse of media power (Murdoch in particular), anti-intellectualism, sexual violence, the nature of our federal constitution and an unwillingness to accept and face up to the truth of our history.
As mentioned, the book contains optimism and hope for the future. Near the end Schutz contrasts Rupert Murdoch with his sour backward-looking view of the world with four impressive women who in January 2021 were on stage at the National Arboretum receiving various Australian of the year awards. As Schulz puts it:
There was an Aboriginal elder from the Northern Territory, the Kenyan immigrant from Sydney, the young medical student and social entrepreneur from Adelaide, and the triumphant sexual abuse survivor from Hobart. Miriam-Rose Ungunmerr-Baumann, Rosemary Kariuki, Isobel Marshall and Grace Tame were these distinguished Australians, their elevation an unequivocal sign that the nation could both acknowledge its past and embrace the future.
The final chapter ends by suggesting that more change is needed and that the two first steps should be greater action on climate change and a recognition of our First Nations people. Interestingly the book was written before the recent change of government in Canberra, and these are in fact two of the first actions of the new government.
Schultz makes no attempt to hide her political leanings which are strongly progressive and her views on each topic reflect this. In my view this is not a criticism of the book; it could not really have been written in any other way. Any reader who has strong politically conservative views is likely to disagree with many of her positions on the various issues discussed, but I would urge such readers to give book a go as a catalyst for honest open debate on the many issues facing Australia. 
I highly recommend the book. 
John Watts is a retired Barrister, Gloucester resident and author of 'Nine Lives for Our Planet: Personal Stories of Nine Inspiring Women who Cherish Earth' and of : 'The Town That Said NO to AGL: How Gloucester was Saved from Coal Seam Gas'. John is also the president of the Gloucester Environment Group and a member of the committee of Energise Gloucester.