In these Covid times, a trip to town for essentials or idle window shopping, meeting a friend for coffee or a meal, having nails done or seeing the hairdresser is now frought with stress.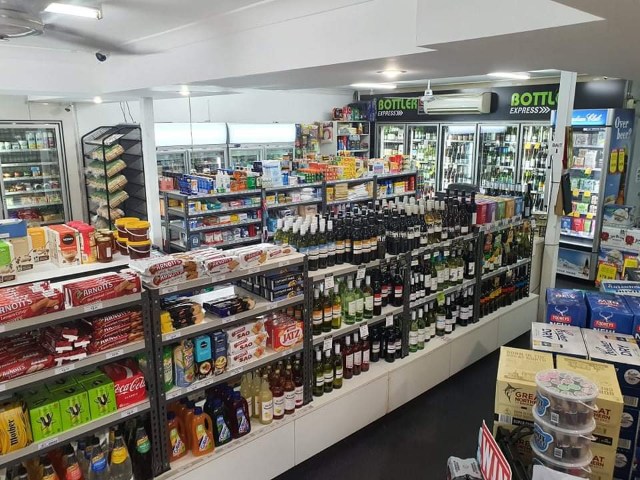 Social isolation, masks and finding shelves empty is a way of life at the moment, sadly.
But hang on . . . we still have friends and neighbours and even more than the corner store.
Tinonee Talents
In Tinonee the General Store has become the centre of the universe.
Kellan and Tracey Weekes took it over from Mel and Mick, 2 and a half years ago. Kel is from Tinonee, Trace is a Forster girl.
A health-minded young couple, they have enlarged the stock space, adding more products and fresh fruit and veggies, and are helpful in getting favourite items if ask for them. Mind you, if you ask for junk food, you'll get a friendly lecture from either of them about what's good and bad for you to eat! They try to supply as many local products as they can.
They also stock the newspapers and magazines, your favourite beer wine or tipple. There's also fresh flowers for sale from Natalie and Gary's Garnet Flower Farm. And the sausages from Scott's Gourmet Butcher in Wingham are to kill for.
In addition there's a fuel pump and an ATM.
It's next door to the quaint (read unusual) Tinonee Post Office. And opposite the tennis courts and sports field.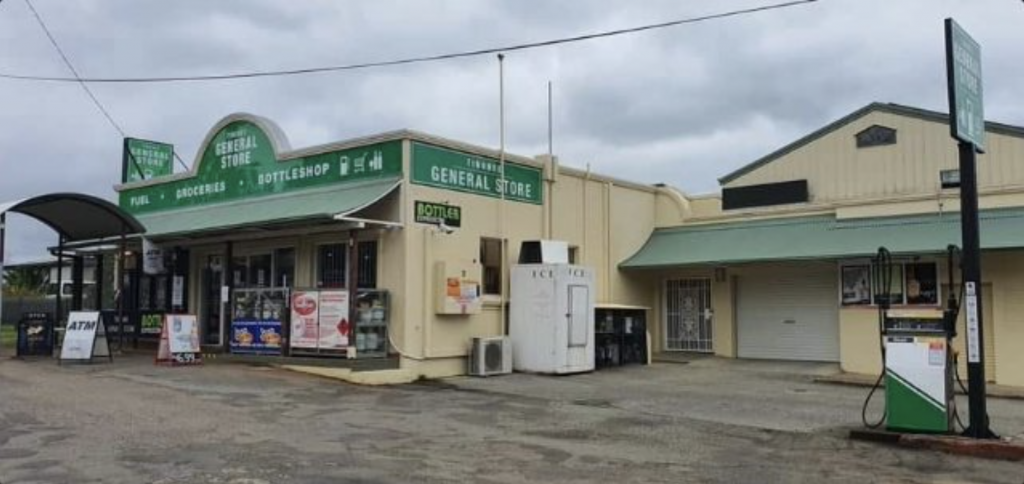 But Wait There's More!
Tinonee has a school, a Church, a park, playground, a fire brigade and water views. Sadly the Terrace Cinema and Memories café have gone. And the Tinonee wharf hasn't been repaired since the flood.
But there's a sweet little Museum and a terrific Hall and a nearby rainforest nursery. There's Cherrys Beauty Salon. There's even a community cart everyone throws extra produce and eggs etc on it, and takes something else in exchange.
And if the old Court House is ever finished being restored heaven knows what that could be!
But amongst the locals there are some skills I'm now only discovering.
A friend is an ace dressmaker and she's also brilliantly covered a lot of complicated chair cushions.
There's the very cute Tinonee Watch Repairs Shop. (Darren is cute too.)
A retired hairdresser pops around to cut our hair. Another wonderful lady comes with the mobile dog wash for Mina. There's a cleaner, a pilates teacher, a gardener, Jake the electrician and Lucas the Landscaper. All make house calls of course.
There's Russell Saunders and his wonderful didge playing.
Five minutes and a bit on the outskirts there's an artist or three and fishing experts galore. There's an equestrian centre, an orchid nursery, a soon to be re-opened Mondrook café/catering opposite Artisans accommodation. Mondrook has a hall too. And you're not yet even halfway to Wingham 15 minutes away.
If you venture over this way, drive carefully as Tinonee is Koala country. Indeed great as that is, it's sadly one of the last large koala colonies in NSW.
I'm sure I've missed others dotted amongst the trees, farms and cottages. Some prefer it that way. If not, let us know the other secret talents in Tinonee.
DM