A friend emailed from her home in Wodonga Vic.
"Our Council has just conducted a major community consultation campaign relating to forward planning and feedback for existing and projected development.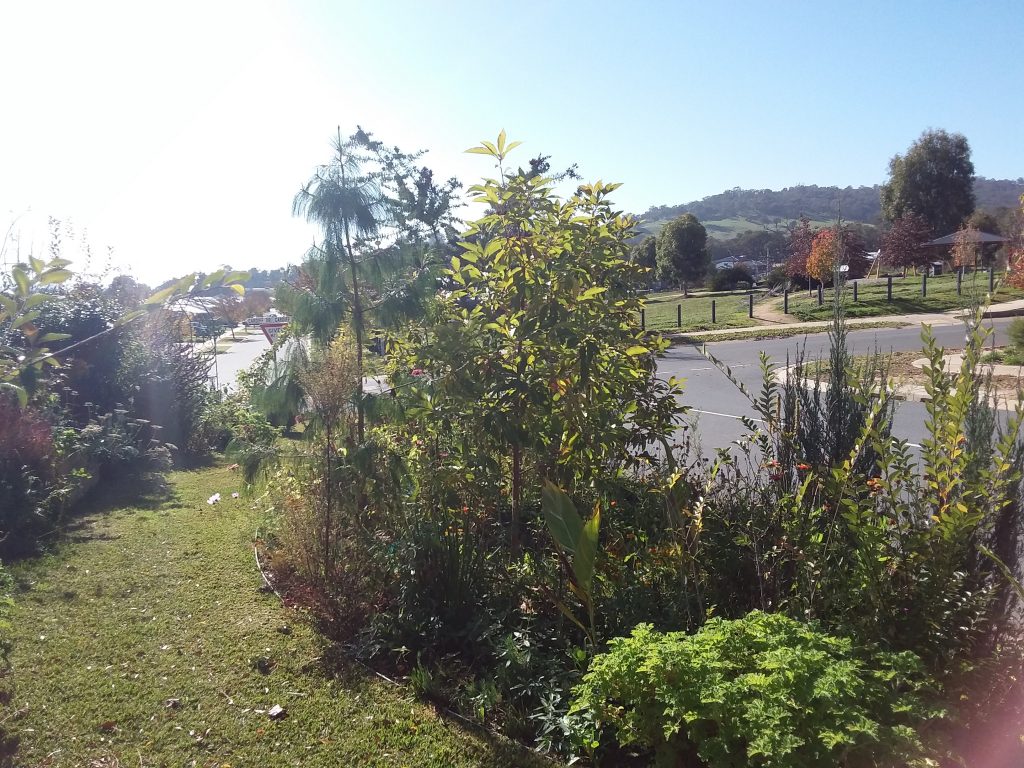 Currently they are developing a new Library and Art Centre, together with the former railway precinct (in 2013, the railway alignment from Albury to Wodonga was changed in relationship to the standard gauge). The realignment took the railway crossing away from the Main Street allowing for this redevelopment.
The Council rationale has been set out with continuous community involvement.
All is going to plan. Monies have come from Council and State Govt.
The High Street has just been revamped with brick paving, antique pole lighting with underground cabling. The trees are Manchurian Pears and there are several sculptures of native birds and vignettes. They ripped the whole lot out and redid it beautifully with heritage values in mind.
The new library is faced with non corrugated galvo iron.
A park is mandatory on all new developments.
There is an existing Theatre which is treasured.
The pretty ordinary railway station and Goods Shed is now smart cafes and a pub
There is 80 kms of well maintained cycle paths
The Council have their own tree nursery so they can act quickly if a tree needs replacing
The Mayor is a woman.
Our MP is a woman
Both are loved.
The Mayor does a LOOK WHAT IS HAPPENING BUS TRIP regularly around the electorate and is always accessible."
Sigh. Ed.