Memories are so often connected to food. A particular dish or ingredient might bring back a special memory of a place, a person, an event. 
Taree identity, and well known cook,  Mounira Saad, known as "Mon", has produced a cookbook full of special memories  – "Mon's Mediterranean Kitchen" – 'A lifelong dream,' she confesses.
Mon epitomises a "cook." Not a chef, 'though she did once harbour a dream to run a nice 'foodie' place, serving wholesome home-cooked meals. But life, work, and a family were other priorities.
Mon taught cooking at St Joseph's High School in Taree, and later ran private classes in her home.
'I enjoyed teaching cooking, but children and family things interrupted, as they do. So, for thirty years, it's been a dream to write a book.'
Mon arrived in Australia from Lebanon when she was sixteen, 'But I had no idea how to cook, as Mum did everything. I stayed with my sister and watched and helped her cook. At night, I attended college to learn English, and I got a secretarial job in Sydney. Two years later, I met Michel, got married, and moved up here.'
Like a lot of new brides, she watched and learned from her Lebanese mother-in-law, then experimented with dishes herself. 'If it didn't turn out right, I'd try again. Then my mother came out to visit for three months, and she taught me loads of dishes. I have always had a passion for food and cooking,  and I lose myself when in the kitchen. I cook a lot by instinct. If I'm in a restaurant, I look at a dish and I can tell what's in it, so I come home and experiment to reproduce it to my taste. I don't follow recipes ever.'
Over the past 17 years, Mon has taught cooking classes in her home in Taree.
'I took only 6 to 8 people. I had all the ingredients ready, and prepared, so they just had to do the last bit of prep, then we cooked it. Then, we would have a coffee or a glass of wine, and then sit and enjoy the meal.  It was very popular ! I finally had to give it away, as my cake business was so busy.'
Mon's legendary Christmas cakes are sold in organic markets and some 'foodie' shops. Visitors who have discovered her cakes order direct, so she supplies  "all over the world."
She doesn't use any preservatives or additives, and uses only Australian fruit.
'Now the book is finally 'born', I will go back to my cakes and probably conduct classes again.'
Mon likes to give her recipes a Mediterranean twist; 'Meat falling off the bone, lots of flavour, lovely fresh berlotti beans, not just Middle Eastern flavours. My food is inspired by Greece, Turkey, Italy, Morocco, Spain, a little bit of everything! Now you can get spices like Sumac, continental meats and Lebanese bread everywhere.'
The book is a reflection on Mon's life, along with the recipes she's collected, cooked, taught, made up and adapted, and put together for countless family meals and special occasions.
'To me, cooking is instinctive. Some people come to my cooking classes who can't cook an onion, who don't have a palate, which is often intuitive, you just know what that dish should taste like. So, I try to teach how important flavour is, what you have to do to bring it out. In my book, I've kept it simple, but included some signature dishes for those who love cooking and want a bit more of a challenge, like spending two hours in the kitchen to prepare to cook a spatchcock, or a leg of lamb.'
The world is divided up into those who enjoy spending two hours to prepare a meal, and those who prefer to cook and eat within a short time span.
'I feel sad when I hear of families not sitting down to a home-cooked meal around the table. Coming from a middle-eastern background, a meal is an important part of the day, it's our social time, to talk and laugh and eat and enjoy the food and family and friends,' says Mon. 'It's a time to gather together and enjoy a good time. We sit and talk over tapas mezze first, then I bring out the main dish and then a break to talk, some wine and the dessert. A meal can go on for four hours! Eating slowly, nibbling, laughing, sharing memories together. That's what food is all about. That's missing in our society now.'
And, along with table manners, Mon is firm that when children of any age come, 'phones are to be turned off!
Mon is a big supporter of Manning Valley produce,
'I worry about our country, I think our valley should grow a lot more fruit and vegetables. We shouldn't have to import food, as we don't know how safe and clean it is when it comes from overseas. I only buy local fish and anything else that is available.'
While she supports the local markets, Mon is lucky to have a husband who grows lots of vegetables, fruit and herbs. 'I'm used to going out to pick what I want, but people in the cities are now using lots of tubs to grow things in small spaces and on balconies. I'm hoping there is a new trend back to learning to cook properly, that children learn to appreciate real food. Food is for health as well as pleasure.'
And Mon hopes we all will take a lot of pleasure from her favourite recipes that she's shared in her first book.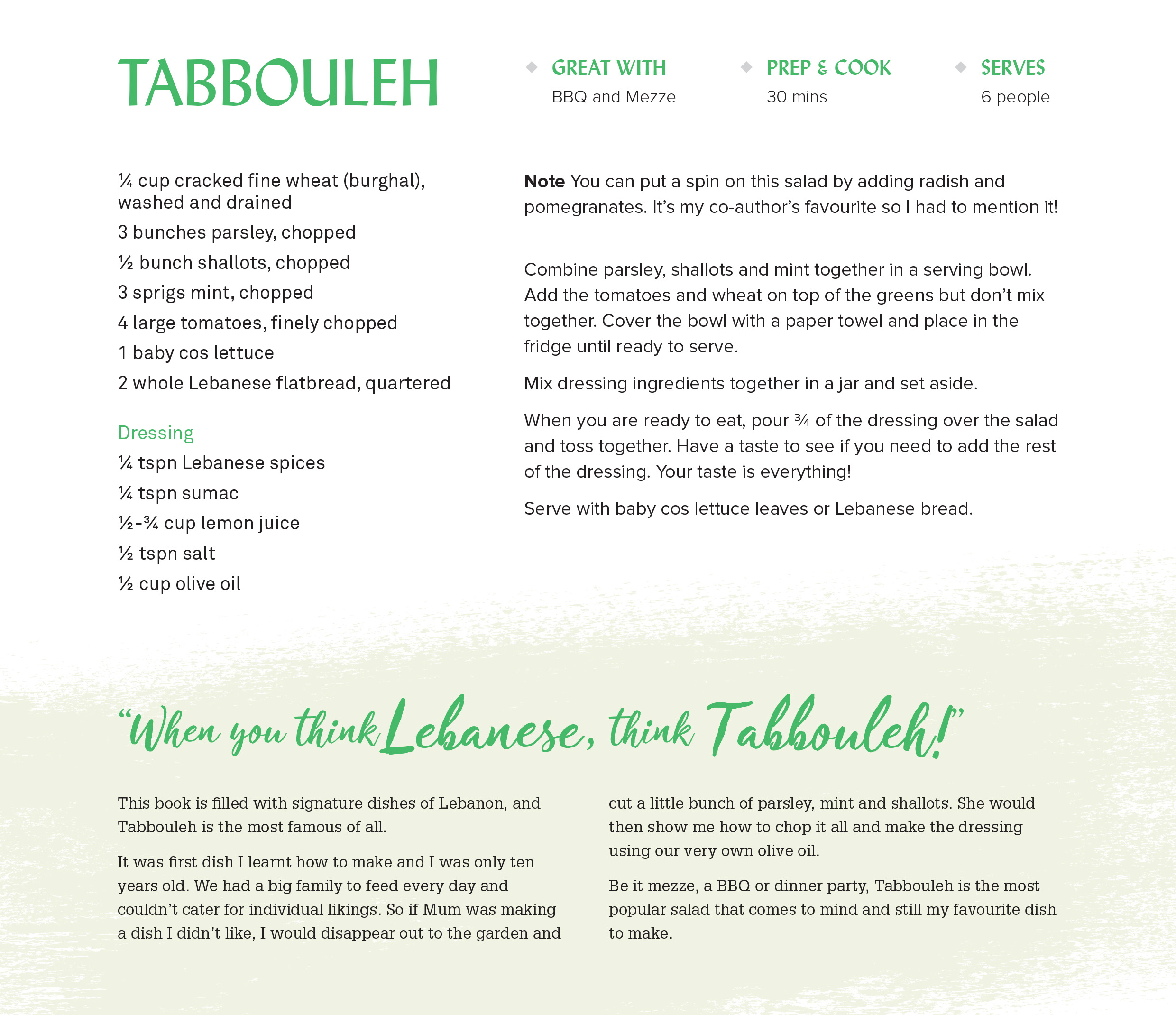 "Mon's Mediterranean Kitchen" is available from selected bookshops and from  www.monsmk.com