I have just attended the first 'Women's Adventure Summit', organised by two local women, Amy Heague and KerryAnn Hayes, who started an adventure magazine, 'Travel Play Live'. 
Going against the online trend, they turned their business into a print magazine, and haven't looked back.
Suitable for women of all fitness levels, who want to try new things or refine their adventures, this weekend was a 'toe in the water' opportunity for women to test different sports. I don't consider myself very adventurous, however I felt I was ready and open to a new challenge.
The philosophy of the magazine sits well with me, both as a woman and a mother of two girls.
The message to our group was that we need to stop worrying about how we look, and how we think about our bodies in terms of what they can do. Also, that it's not the size of our thighs that matters, but who we are and what we can do.
Arriving at the camp Elim at the Pacific Palms was both exciting and nerve wracking. I didn't know anyone, and I was going to spend the next three days with these women I'd never met before. It was only a matter of hours before the realisation hit me that most women there felt the same way. Here was a group of women bucking the sometimes expected trend – no gossip or bitching, but building each other up and being full of encouragement for our struggles.
On our first full day, we were up at 6am to head up to the stunning Barrington region. As a local, it was fun to listen to the group getting so excited about the view and location, realising that this is my own back yard. A beautiful confirmation of how blessed we are to live in this part of the world.
Mountain biking was a challenge for me but, by the end of our session, I had made it along the single track, and felt the adrenaline rush as we took the sharp turns and inclines. This was more fun than I had realised.
Then off to kayak the Barrington River, which was quite tame due to the low water levels.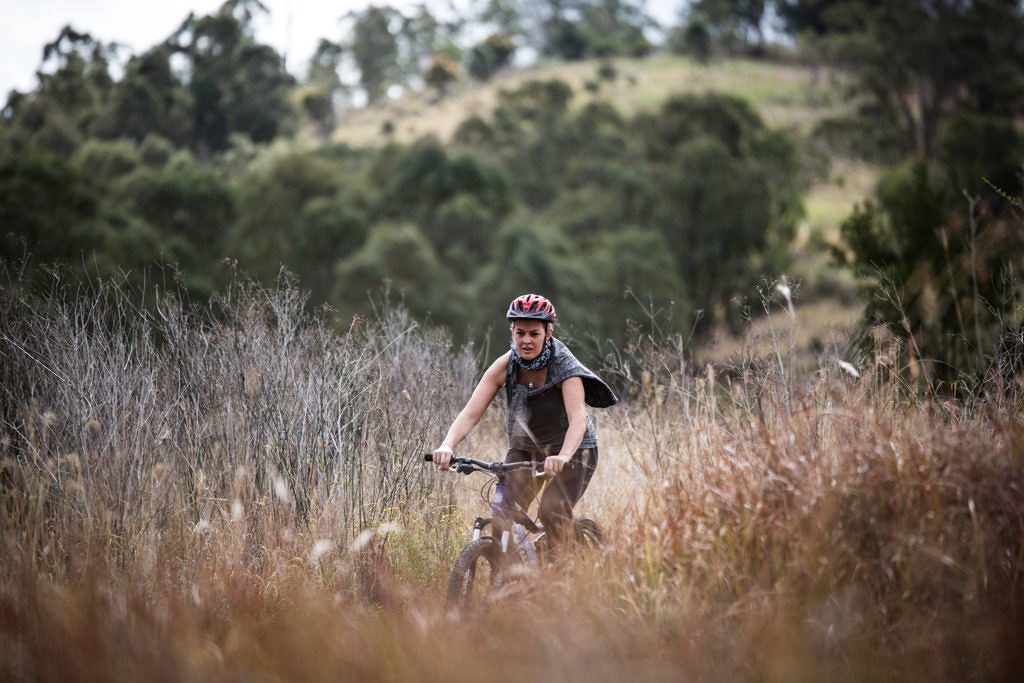 Women's Guilt
Throughout the weekend, one concern that I heard from so many women was the guilt that they felt over leaving their children and families. It's interesting how this guilt works.
I'm pretty sure that their children would have been having a fantastic time with other family members, but the guilt that women feel takes so much away from their enjoyment when they aren't being a mum or wife. Perhaps the lesson here was simply that feeling guilty about this wasn't serving any purpose at all.
Challenges
Over the coming days, there were to be many more challenges and triumphs. These included trail-running through a swarm of bees, balancing on a 'slack line' (much like a tightrope), hiking and compass reading, right through to scaling a rock wall. This was my biggest hurdle and, while I didn't quite make it to the top, I'm thrilled that I got so high off the ground.  Other activities available were abseiling, stand-up paddle-boarding, body boarding, morning meditation, fire-lighting & learning about bush foods.
Meeting the coaches and ambassadors of the Summit was both inspirational and grounding. From many conversations, I realised that even the most accomplished adventurers were just like the rest of us. They also had insecurities and fears. But they had simply made a decision to walk a different path and leave excuses behind.
In between all of the action-packed activities, we ate lovely local produce, enjoyed a cooking demonstration by Jane Grover, a wholefood chef and author of 'Our Delicious Adventure,' at sunset, followed by Wallis Lake oysters and Great Lakes Wines.
There were plenty of luxuries during the weekend which also included an open air movie, marshmallow and Bailey's, and of course lots of conversation between women who wouldn't have otherwise met or had  lives in common.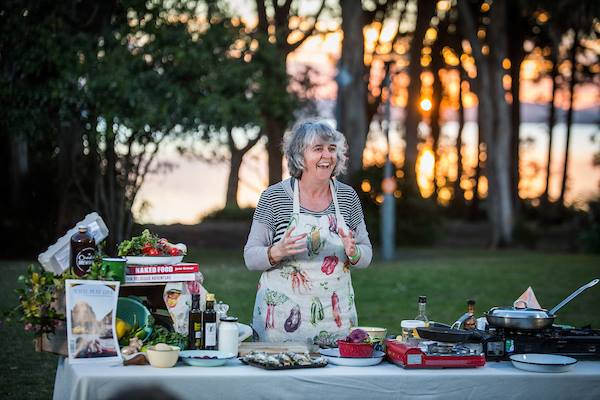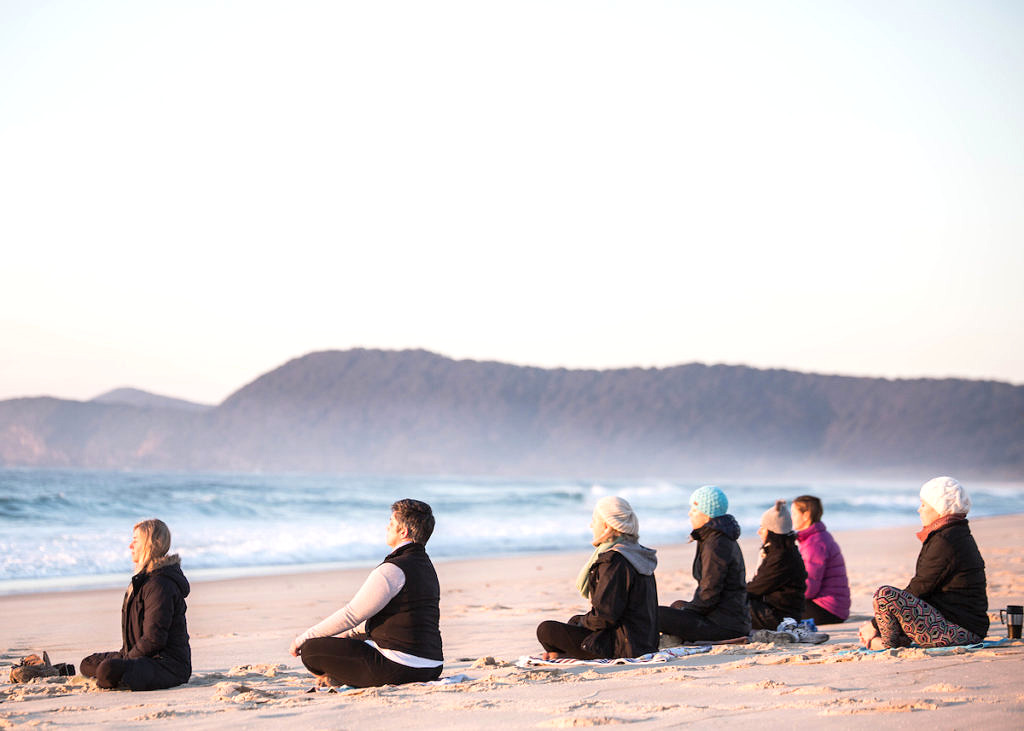 Joy
The atmosphere at the end of the weekend was of such joy. KerryAnn and Amy, the founders of Travel Play Live, shed many tears seeing the bonding, the striving to meet challenges and the laughter which had been created by this weekend.
For me, it was a wake up call that being a mum is not just about the day-to-day feeding, clothing and organising children. It's also about being the best, most adventurous and strong role model that I can be, so that my children grow up seeing a mother who lives life to the full.
And I hope with all my heart that my two little girls grow up to do the same.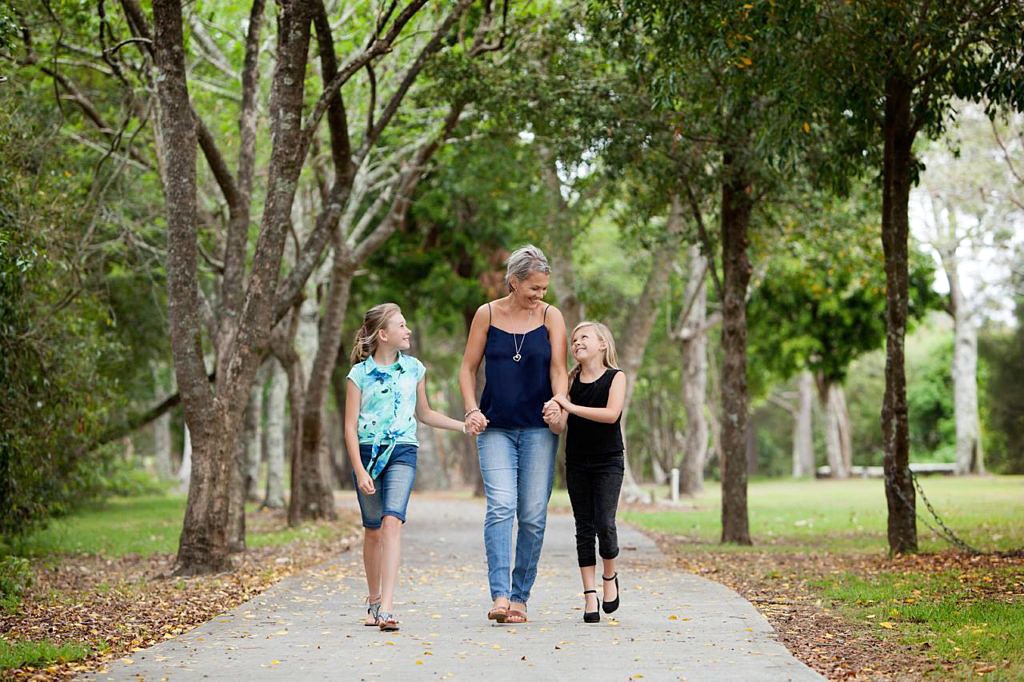 Linda Saundercock