Tinonee residents, Chris and Graham Gibbons are keen travelers on a mission.  Here Chris tells of gold detecting at Forsayth in outback Queensland.  
We have just returned from two months at Forsayth in Queensland, where we have been going for the last seven years, getting away from the winter and doing some detecting for gold. This is the seventh year we have travelled north to spend the winter in Northern Queensland.
We go mainly for the warmth and the minimalist life style that caravanning imposes. It's good to realise you don't need to have so much 'stuff''. We enjoy the community and participate in the activities that happen on a regular basis; the Hole in the Fence monthly fundraiser for the Flying Doctor; the Oldies Day with the CWA where we play Hoy and have a marvelous lunch cooked up by the incomparable Cynthia.
The first weekend in August is the Turn Out, a very small show with a competition for the best cowboy and cowgirl, the lollie drop, the best dog, a photographic competition and the most popular stall being the lingerie shop! (You would need to travel about 500km to find such a place.)
While there, we meet up with friends and you would be amazed at how many people from the Manning Valley spend their winter in Forsayth.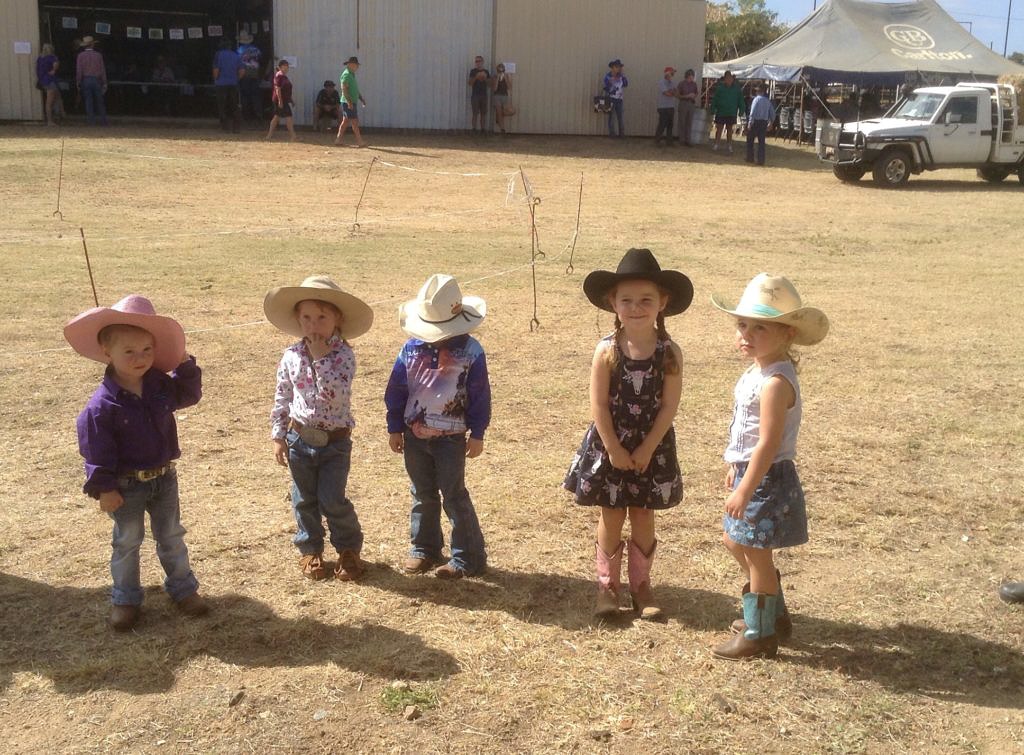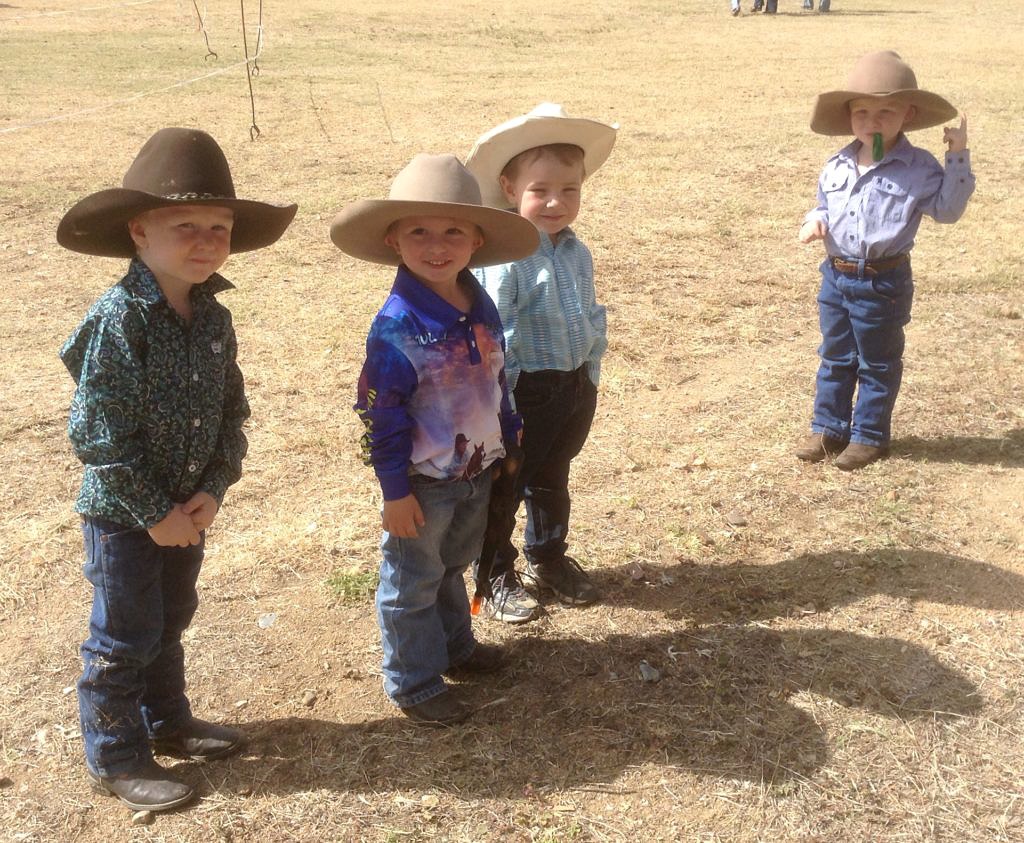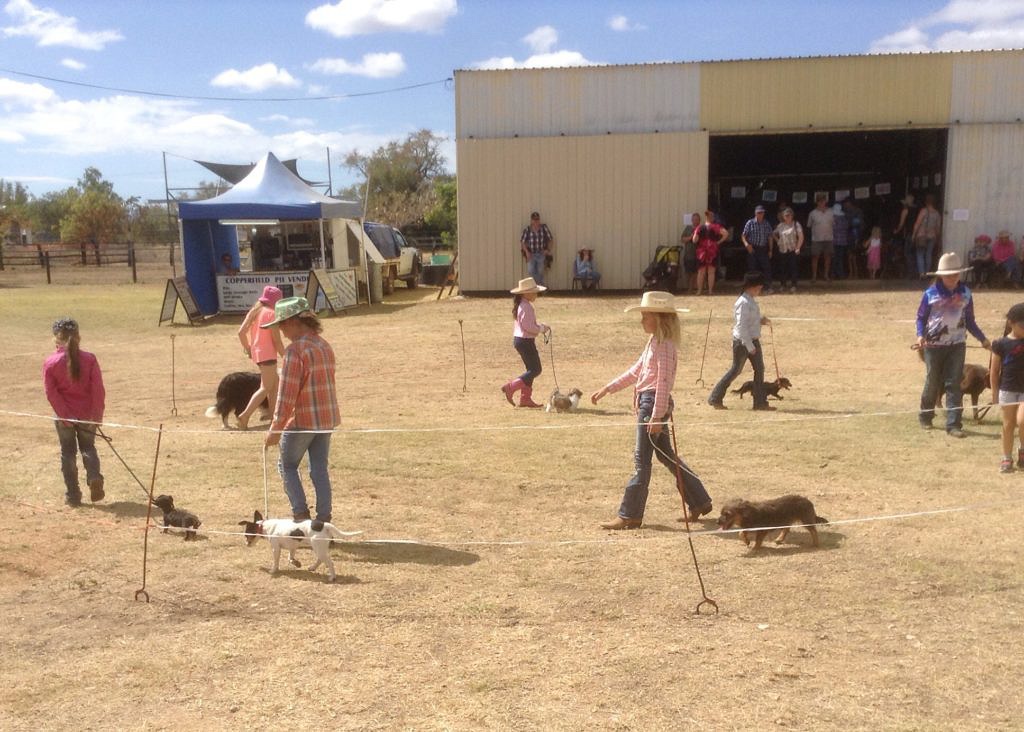 Colourful Locals
There are some wonderful people living in Forsayth.  There's Daryl (all names have been changed) who was a surveyor working on the Savannah Way. They dug up so much gold building the road, that soon most of the workers had left their jobs and gone prospecting. So he now lives in Forsayth and makes a small living carving wonderful things from a the local wood. Carol is the agate lady. She has the most amazing collection of agate that she digs for near Forsayth. The Agate is such good quality that every two years an American Professor comes to stay with his wife at Forsayth and takes a lot of agate back to America. Then there's Kevin who came to Forsayth looking for gold and found an 80 ounce nugget. He built a small shack and still lives in the town and has become a local identity.
Beryl is the mainstay of the town. She gets involved in everything. Her cooking is legendary and she organises the Fundraiser for the Flying Doctor and the CWA Oldies Day. She has lived in Forsayth all her life and what she doesn't know about the district is not worth knowing. She is an unassuming motherly type who looked after her parents when they were old and never married. She worked in the accommodation for children going to school in Georgetown. Max and Carmel (real names) own the caravan park. They are very quiet, but both enjoy sitting around the campfire at night interacting with the travellers. They are great hosts.
Historic Town
Forsayth is an historic gold prospecting district south of Georgetown. And before you all go out buying a Minelab detector and head north, I need to say upfront the Forsayth WAS a gold prospecting area, but has now, possibly, given up all the gold to be found by amateur detector's.
The old timers named certain areas in the district by the way they found gold, and these names give you an idea about how plentiful the gold used to be.  Names such as 'the potato patch';  'pumpkin patch' and the 'jewellery patch' give an indication that gold was picked up by the bucket in these places. 
Some people have been travelling north to Forsayth for over thirty years and tell of finding large nuggets all over the place. Back then the detectors were quite weak. Now, a serious detector has the latest Minelab because it's depth of field is greater than the older models. So they think they will find more gold. This is probably a false idea, as there is not much gold found in the area now.
However, there are a few stories that I can tell you about the nuggets that we and our friends have found.
First, you need to know a little about the terrain for the area and how you have to dress to be a detector (not the machine but the person).  I have a photo of a friend ready to go and find some gold. You can see she has a good hat, long pants and gaters (so the snakes can't bite you); sturdy boots; longsleeved shirt to avoid sunburn; the back-pack with water and snacks and the detector which is a minelab 4.5 model. Doesn't she look great?
The countryside is rugged with scrubby trees and boulders all around. Look for quartz blows, because gold is often found around quartz. There are plenty of these in the district.
Property owners allow you to come onto their place for a fee of $10- $15 per day. Anthills are scattered throughout the district and there are various stories about how you can find gold along lines between the red anthills and the grey ones. Though I suspect this is all a bit of a fable.
One day we went out to a place that had been an old Chinese camp. We took morning tea and lunch and I took a good book and my knitting and we wandered around a dry creek bed looking for gold. There was so much rubbish ie: old tobacco tins, horse shoes, nails, bits of tin that we thought we were detecting in an ancient rubbish dump. But our friend moved his detector near the road and got a signal and pulled out a three ounce nugget! He says that there is science in how you find gold, but I think it is all down to luck.
All the wives of the detectors have gold nugget necklaces showing off the beautiful nuggets that their husbands have found.
Lucky
A few years ago we were in the middle of a real gold rush. It happened this way.
A property was opened up for detecting that had not been gone over before. Everyone went to this property and some good gold was found. One day an old man from Victoria came onto the property, parked his vehicle and walked (well, limped) a little way (maybe five metres – he said he was booked in for knee replacements in a weeks' time) and found a signal. He pulled a 20 ounce nugget from a six inch hole.  What a find. One lucky man!!
We consider ourselves lucky too . . . Away from the busyness of family and life at home, we have re-discovered each other. How we enjoy each other's company, spending time sitting and talking, wondering what little adventure may be in store each day, savouring the freedom of moving on when we wish, and  knowing home is there waiting when we're ready to journey home. Until the next trip.