During January 2017 there will be two fibre art exhibitions in the Forster area.
10th-29th January – "Sense of Place"- Manning Fibre Artists, open 10-4 daily, Great Lakes Art Society, 34 Lake St, Forster.
6th January- 5th February – "Encounters with Nature"-  Jana Pearceova and Gerald  Pearce, open 10-4 daily, Green Point Gallery, 105 Green Point Drive, Green Point, (off Lakes Way south of Forster).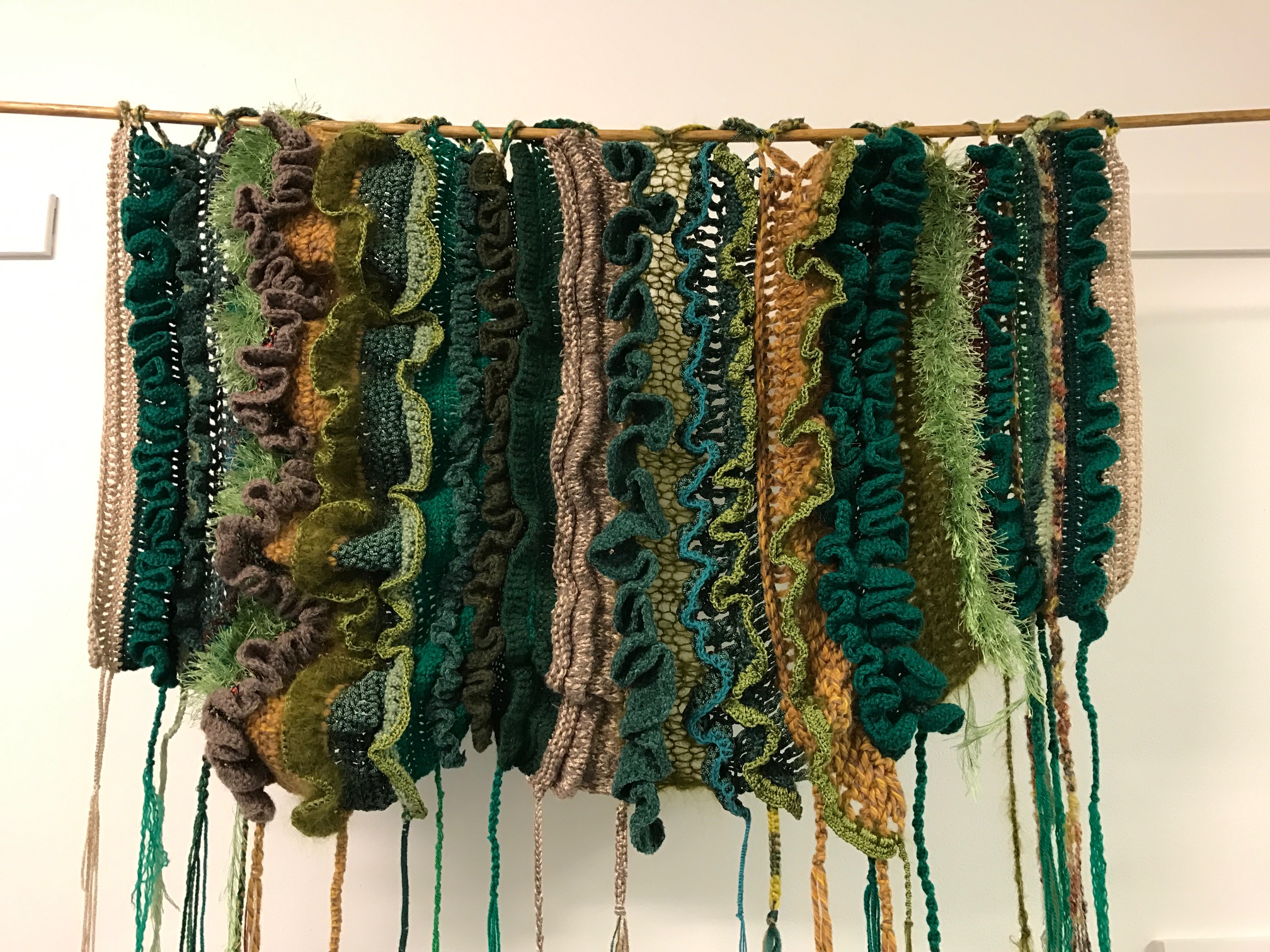 "SENSE OF  PLACE"  is the second exhibition of  Manning Fibre Artists, who  are looking at innovative use of traditional techniques.
The group started three and half years ago at the suggestion of Sue Mitchell, the then Director of the Manning Regional Art Gallery. Originally a band of half a dozen friends who already knew each other slightly from TAFE days and similar activities, the membership has grown and changed over time. It has consolidated to become a force of around sixteen enthusiasts (both beginners and experienced) who meet irregularly to support each other by 'showing-and-telling' the results of their individual studio work.
Manning Fibre Artists exhibition will be the first outside group to exhibit at Great Lakes Art Society gallery. There will also be a concurrent exhibition of GLAS members' work.
Official opening is 5.30pm Tuesday 10th January.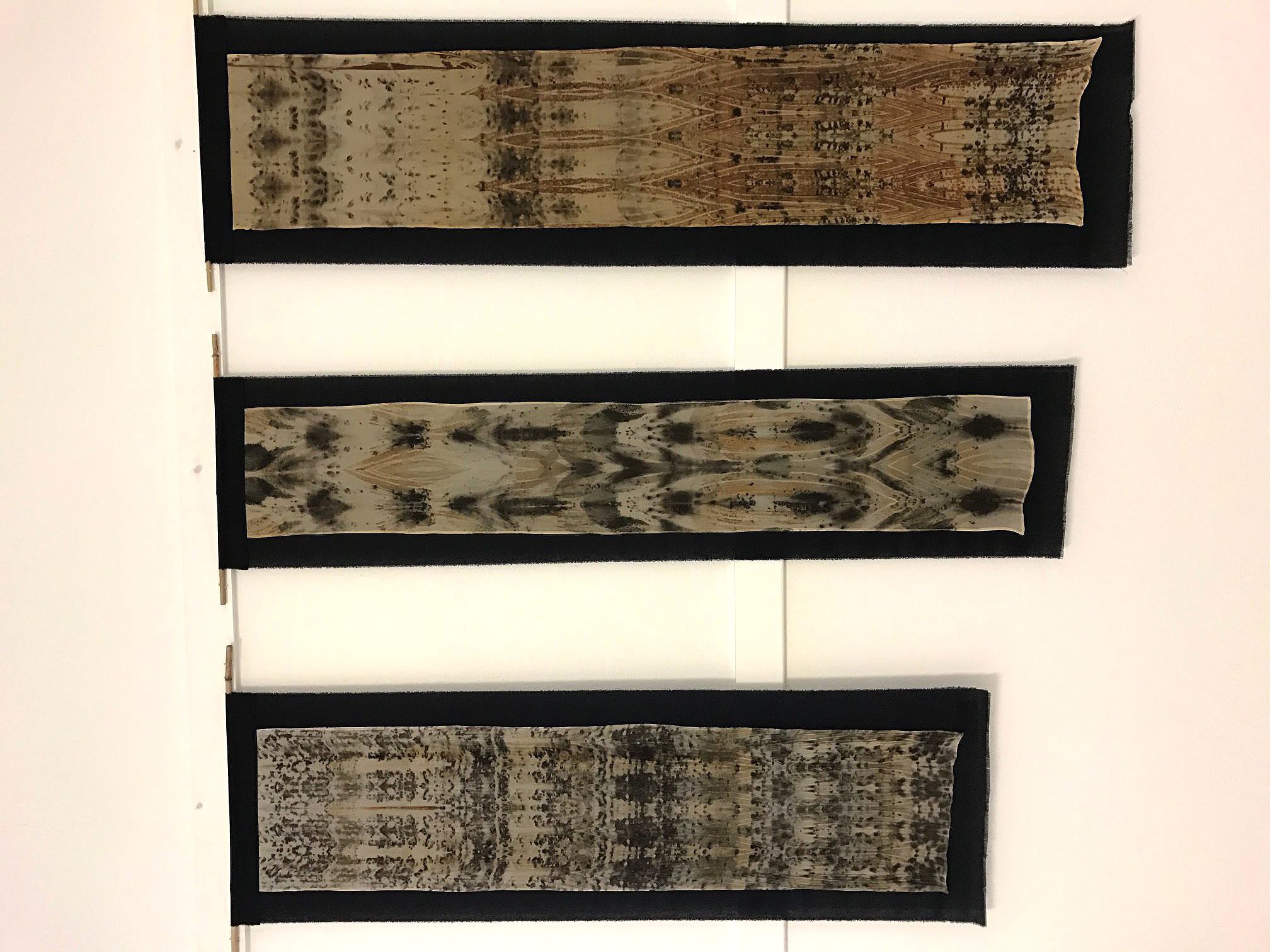 "ENCOUNTERS WITH NATURE" is a collaborative exhibition by local husband and wife artists, Jana Pearceova and Gerard Pearce. It also includes work from some members of the Manning Fibre Artists. Fusing mixed media arts of painting, printmaking, drawing, sculptural objects and textiles, the exhibition's theme draws on the artists' responses to the inspirations found in our local landscape and the natural environment.
This is an artists' run, limited time showcase and an opportunity to purchase works from local artists.
Another  fibre work exhibition, "SENSING PLACE" (right here, right now)" at the newly opened  A Little to the Left Studio & Gallery was held in December. You may have missed this, however it is a place well worth calling into. It is the home of Sweet Pea and Mumma and Manning Fibre Artists. 
A Little to the Left is a gallery, studio and community space that promotes and supports handmade, original work and local artisans. There are plenty of beautiful and interesting "wares and wears" to purchase or simply admire.
The gallery focuses on textile and fibre artists and also emerging artists.
They offer workshops and creative mentoring. Every Wednesday they hold a community day called "Making time for Me". The purpose of this day is to invite the public to take some time out for themselves; to simply "be" there, or to bring in a project from home to work on. Felt making, machine and hand sewing, knitting, macramé, painting, drawing, paper making, card making, plant dyeing and repurposing are just some of the skills they share and teach to all ages. They are flexible, affordable and happily made to order; always made with love.
The studio gallery is open Monday to Friday from 10am till 4pm, or by appointment. Their location is very central, above Ray White Real Estate on the corner of Manning and Victoria Streets, Taree, nestled away upstairs and 'a little to the left' of Taree's oldest library (open since 1864!) in The Literary Institute building. The space is always changing.
Sam and Jenny look forward to sharing their dream, space and collections with you!