The Nats Are Nervous!
Local anaesthetist Dr Jason Bendall has joined the ranks of election candidates for Myall Lakes in the March Election seeking to usurp years of National "caretaking."
Dr Bendall brings experience in many fields and a big heart to the area. He may have a warm and friendly bedside manner, but he's smart as a whip. He was quick off the mark to challenge Premier Perrottet when he dropped briefly into Taree, flanked by his Deputy Premier and Minister for Regional Health Bronnie Taylor.
Dr Bendall swiftly queried the Premier's announcement of an "additional $114 million" to upgrade the Manning Base Hospital over and above the $100 million announced before the last election to build Stage Two of the hospital. 
Dr Bendall pointed out that the last promise by the NSW Coalition National Government for the MBH Stage 2 in 2018 was yet to be delivered. 
The Manning Base Hospital senior staff along with Dr Murray Hyde Page, Chair of the Medical Staff Council at MBH, agree that the hospital has to be finished with stages 2 and 3 completed before addressing the long spun out issue of a Forster Public Hospital spruiked each election by the sitting member and now his former Staffer Tanya Thompson who is the National's candidate.
Meet The Candidates
Mark Vanstone
Labor Candidate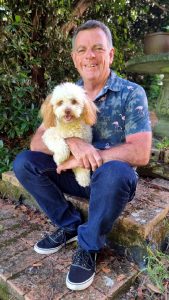 "Firstly, I'm a proud father of 5 children and one Cavoodle poodle puppy – 'Archibald'. Most of my children are adults now, however my newest is 2 year old girl going on 25. You might think it becomes easier with a spectrum of ages in my children, but parenting always brings fresh surprises.
I have lived on the Midcoast, one of the best regions of Australia, for almost 20 years, where I'm currently the After Hours Supervisor at an Aged Care Facility in Forster. I love this place. The community, the townships, the countryside and our flora and fauna. In all my travels, there is no place like home on the Midcoast.
In my professional life I've been a Registered Nurse and Midwife for 40 years. I've worked across many disciplines, with many Australians, including First Nations people in remote regions of the Northern Territory. My experience has allowed me to see the first few minutes with over 80 babies brought into this world, and comforted many other people spending their last. It is an honour to care for so many in the full circle of life.
From raising a toddler to supporting adult children and looking after our elderly, I'm acutely aware of the challenges all our generations face. Talking to so many locals, people are in need and want better support and services. I see the critical need for Government to look after our communities and to leave the country and the planet in a better position than how we found it. And that's the reason why I'm standing for Parliament..
With 40 years in healthcare, I have seen firsthand the system evolve, change and become tormented.  I know the state of Health Care and Aged Care, especially in Myall Lakes, with one of the oldest demographics in NSW. I can't sit by and watch it get even worse and do nothing. It is in my heart to support and drive better outcomes for the community that I love. With my wisdom and years of service, it is under my skin to care and act. It's got to change and, as the Labor candidate for Myall Lakes, I'm determined make the difference that we all need."
You might like to follow Mark on Facebook at https://www.facebook.com/markvanstoneMyallLakes/. Otherwise you may write to Mark by email mark.vanstone@nswlabor.org.au or by PO Box 4346, Forster Shopping Village, Forster, NSW 2340.
Mark is also seeking donations to help his campaign to make a difference. Contact Mark on 'how to donate' or go to https://www.nswlabor.org.au/donate_myall_lakes
Independent Candidate
Doctor Jason Bendall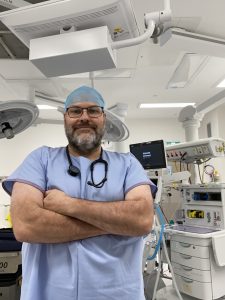 Is a Senior Staff Specialist Anaesthetist at Manning Base Hospital, John Hunter Hospital and as an executive for NSW Ambulance. 
"I was almost born in Taree having been adopted by my wonderful parents. I went to primary and high school at Chatham graduating in 1990.  As a teenager I volunteered for St John Ambulance winning a National First Aid Championship.  I progressed from a cadet at Taree to the NSW Commissioner and the Chief Paramedic for St John Ambulance Australia being recognised through promotion to Commander in the Most Venerable Order of St John (CStJ). I was also a volunteer for the Manning Rescue Squad  (VRA) volunteering every uni holiday.  Service of others is in my blood and I have a track record of delivering outcomes as well as be kind and compassionate to others.  As a local kid, paramedic, doctor, academic and public servant I know how to get things done and advocate free from partisan positions – I will be your independent voice to create positive change.'
Dr Bendall is determined to improve rural healthcare, having worked initially as Clinical Dean and Associate Professor of the Manning Clinical School training the next generation of doctors and then as Clinical Director of the struggling Department of Anaesthesia which Dr Bendall resuscitated to a standard meeting external accreditation.
He says he has spent time quietly yarning with locals at the markets, around town, and following up requests and discussions, and so he decided the best thing he could do is to step up and run as an Independent candidate.  
"The NSW Nationals have left no legacy in healthcare over the past 12 years in Myall Lakes" Dr Bendall said. "As a critical care doctor I am trusted to make life and death decisions.  This requires experience and maturity.  Patients put their lives in my hands and trust me to keep them safe. As a medical expert I listen to other experts, appraise and synthesise evidence, I consider the benefits, risks and alternatives for each situation. As a local member I will be able to work to effect changes for the better. Not just in hospitals but in Aged Care Homes and in the community, as well as care of our precious environment. We need a strong pipeline of staff, specialists and funding. We need housing. I have a long list! 
I am experienced in bringing teams together to solve complex problems. Today's issues are complicated and require a qualified and experienced community leader who listens and cares. I will do the job for the community – not for myself and my mates.  As an Independent I will work with whomever can achieve the best for our community."
Mobile: 0403 760 222
Email: campaign@jasonbe
Instagram: @drjasonbendall
Facebook: drjason.au/fb
www.jasonbendall.com.au
Eleanor Spence
The Greens Candidate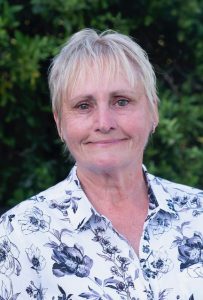 Eleanor Spence (Ellie) has lived in the Manning Valley for over 40 years and was a candidate in the 2019 State election and the MidCoast Council election in 2021. Concern over the environment, growing climate impacts, and the disadvantage experienced by many in the electorate, motivated Ellie to contest the upcoming election.
Working as a Registered Nurse at Manning Hospital and in General Practice, Ellie was involved in responding to the pandemic by vaccinating thousands. Ellie views public health and education as being chronically underfunded; the Myall Lakes electorate, in particular, suffering from decades of neglect. 
Ellie sees coastal development as an urgent issue, and says so many already approved projects are inappropriate and environmentally damaging. 
"Continued logging of state forests and land clearing is destroying koala habitat and impacting water quality, as well as compounding our climate crisis. The Greens have a plan to transition away from native forest logging", said Eleanor.
Ellie Is a keen parkrunner and bushwalker and wants to work towards our local communities being more liveable, with pedestrian and cycle-friendly streets. 
The impact of family violence, gambling and insecure housing, are issues Ellie hopes to discuss with the community during the campaign. Ellie says she is keen to highlight Greens policies that respond effectively to these issues. 
https://greens.org.au/nsw/person/eleanor-spence
FB page: Eleanor Spence- Greens for Myall Lakes myalllakes.state@nsw.greens.org.au
Tanya Thompson
The Nationals Candidate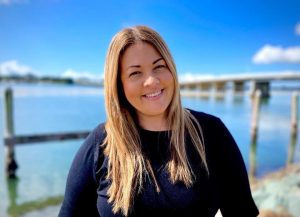 "I have been lucky enough to call the Myall Lakes my home for 25 years.
I have raised my family here, built and run a business, and spent much of my career listening to the concerns of our community though my work in public office. 
I decided to run as The Nationals candidate for the NSW election because I have seen the difference good government can bring to every corner of our region and am driven to deliver the services and facilities that our region needs, like better roads, improvements to regional health, and affordable housing.
For the past 2 years I have been on the ground as Stephen Bromhead's electorate officer and through this position I have come to understand the real concerns people have. This first-hand experience has been invaluable to me in developing the skills to manage positive relationships with community members and government offices, as well as building the knowledge of who to reach out to when someone comes to me for help.
However, I am not just a political staffer, I've worked in hospitality and real estate, run an award-winning small business at beach street seafoods, and been a member of numerous local business and community organisations like the Girl Guides and Tuncurry Dolphins. My life's work has always been about helping people whether it was helping a family find a place to call home in my role as a Property Manager, or my passion for mental health advocacy. 
I have come to know and love our incredible community through a variety of different avenues which has given me the qualifications and experience to understand the needs of the Myall Lakes Electorate."
tanya.thompson@nswnationals.org.au  
0480 483 681