The potential disasters from the explosion of developments being pushed through on NSW coastal land that was frequently zoned decades ago, is shocking locals and visitors.
The proposed rezoning of 25 hectares of land at the end of North Diamond Beach close to Hallidays Point, to residential, including 10 hectares to medium density residential (R3), has created anger within the area, and not just locally. 
To get an idea of the disproportionate growth in the coastal villages of our region, MidCoast Council's Planning Report shows the average annual population growth rates for Hallidays Point area and for the council region as a whole. Hallidays Point's population growth rate is approximately five and a half times the population growth rate for the council area as a whole. It is also over three times higher than the population growth rate for the state.  It is understood that Harrington and Tea Gardens have similarly high population growth rates.
These proposed housing estates are considered by local communities to be highly inappropriate in all ways – destruction of habitat for threatened species, unsightly, constricting beach access and enjoyment of the beach and coastline. The NSW State Government says these homes are needed, but there is an abundance of overpriced homes, empty houses, or others being used as lucrative B&Bs in coastal NSW.  
North Diamond Beach
(For out of towners, it's about 3 ½ hours drive north from Sydney, just past Forster. Ed)
At a packed community meeting at Blackhead Surf Club recently, Council staff told angry locals that the rezoning which they had supported and put before the Council meeting in June, had now escalated and gone to the State Planning Agency by the Developer of 391 Diamond Beach Road who had led the proposed rezoning.  As such it was now out of Council's hands, although staff were less clear whether they had a role to advise the State Planning Agency about community sentiment.
At the June MidCoast Council Meeting Councillors voted to defer the decision of the rezoning to allow for more community consultation after a number of community members spoke against the rezoning.  Councillor Epov moved the motion to defer which was supported by Councillors Miller, Sandilands, Bell, Dheera Smith, and Mayor Claire Pontin.  Speaking against the delay was Deputy Mayor Alan Tickle.
Cr Epov commented 'There is widespread opposition to the development and Council really needed detailed consultation with the local community, and I was not satisfied with the substance of the proposed planning agreement. Had I not moved the deferment, the development could have been approved, which would have aggravated the situation and alienated a concerned community living under the threat of mass housing developments. The developer could have waited but he chose to go to the NSW Planning Department, and the matter is now out of Council's control.'
Several questions were raised at the Community Meeting, including the clarity of the process and the accuracy of Council assessments as this will be the first ever R3 medium density zone under the Greater Taree LEP2010.
This is a large-scale rezoning which will significantly change the character of Diamond Beach and Hallidays Point with 25 hectares which includes 10 hectares zoned R3 (medium density). It allows for a 12 metre (4 storey) height limit with no floor space ratio- FSR. 
Floor Space
FSR is a term for the ratio of a building's total floor area to the size of the land on which it is built. Floor area ratios are used as a measure of the intensity of the site being developed. So basically it means Council will have very little control over how many and how dense the dwellings are on the land. Think urban slum/inner Sydney city townhouses 4 storeys high, pressing up against each other with little or no community space or gardens!)  
The proposed deletion of the floor space is inconsistent with Council's own 2020 Housing Strategy because there is no character statement and Development Control Plans (DCP) addressing bulk and scale. This planning proposal creates a development control vacuum by deleting floor space ratio before the full suite of development controls are in place. Locals want the Hallidays Point Place Strategy to be completed before this large-scale rezoning be approved. The 2020 MidCoast Housing Strategy did propose a R3 zone in North Diamond Beach, subject to master planning of the area to encourage walking and cycling. However there is no Master Plan, no town centre nearby, no plan to increase services, employment and community facilities, nor is there public transport available. To buy a litre of milk will require a car journey. According to the community the proposal does not comply with the Ministerial direction of 9.1 (Transport).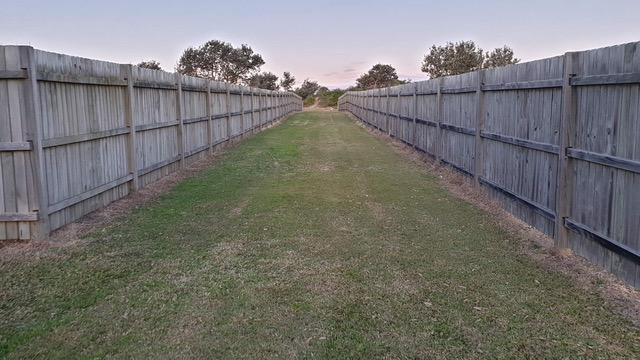 Sets A Precedent
Locals worry once the precedent is set in Hallidays it opens the door for similar developments up and down the coastal villages in the LGA.
Previously Council promoted recognising and maintaining the style and character of individual villages, and this plan rather flies in the face of it. There are no buildings in Hallidays at the moment over 8.5 metres, or in Old Bar, or Pacific Palms. This proposal supports 12 metres.
Who Benefits?
According to the locals, the rezoning will significantly benefit the four developers while locals in the community who have invested their finances and lived in the area and contribute through a wide variety of volunteer activities, get pushed aside.
Over the decades numerous Council-led studies have been undertaken with the Hallidays Point community, the most recent being the MidCoast Housing Strategy in 2018 and 2020. The community has consistently voiced its concerns regarding the loss of character, the importance of the natural environment and the provision of pedestrian and cycle paths to connect the four villages and provide access to important services and facilities like the school, shopping centre and beaches.  The community feels all of this has been consistently ignored and the proposed rezoning is a result.
While it is recognised there is a need for greater diversity in housing types, the existing zoning controls for Hallidays Point (R1 -general residential) has created a locality where 21% of the housing are units or townhouses. So there is already a good variety of housing types for a coastal village.
However the development proposal appears to be based on incorrect assumptions, notably that "anecdotally there are no vacant lots for housing in Diamond Beach and significant demand" (Council Urban Land Monitor). There are currently 196 lots under construction at 210 and 214 Diamond Beach Road and 43 townhouse style community lots to follow.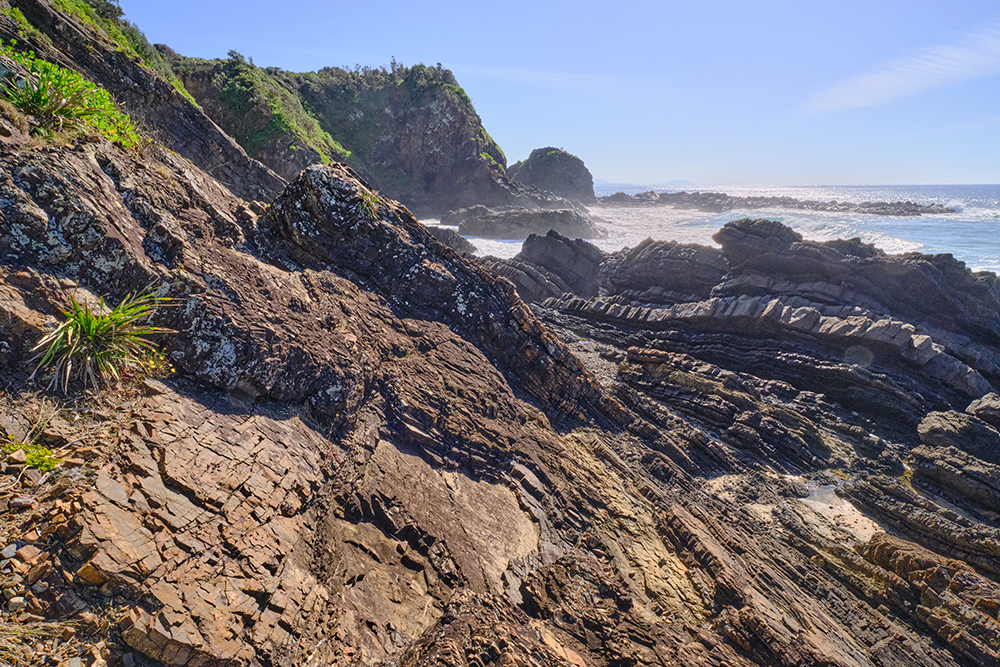 Lack Of Transparency
The community maintains there has been a marked lack of transparency in the process with Council initially refusing to release relevant documents because of potential community prejudice against the rezoning.  So members of the community paid to access documents via the GIPA process (formerly Freedom of Information) and when the documents were still denied by council, they appealed to the Information and Privacy Commission (IPC21/R000790) who over-ruled Council's denial of the documents.  It was only then that the proposed density (R3) became apparent to the community.
This rezoning is primarily driven by developers, one of whom is a local land owner. When the DA for this property went before Council, there were 65 submissions from community members, 63 opposing.  But these submissions appear to have fallen on deaf ears.  Once again community members acquired the de-identified submissions via GIPA and have since provided elected Councillors with an analysis of community objections.
When Council finalised the 2020 Housing Strategy, the NSW Department of Planning made a comment (on the record) to say that SP3 (tourist zoned) lands should not be removed until Council had prepared a Tourism Strategy to show how tourism would be catered for in the future for local villages. Tourism is a major economic driver in our community. Apparently this Tourism Strategy has not yet been prepared by Council and this proposed rezoning will clearly impact on current available and future tourist accommodation and infrastructure in Hallidays Point. (Locals point to  the loss of the Red Head Caravan Park to an Over 55s Manufactured Homes Estate).
As yet there is no emergency plan for Hallidays Point and residents fear that in times of bushfire and flood there is no way out apart from the designated road which is easily cut off by flood waters and bushfires as happened in the recent floods and the 2019-2020 bushfires where people sought refuge on the beach.  There is an alternative road through Khappinghat National Park but it is 4wheel drive only, heavily vegetated, and also impassable in times of flood or bushfire.
Part of the area being rezoned includes freshwater marshlands, an internationally recognised endangered ecology, but locals say this appears to have been disregarded by Council staff (allegedly their comment on any potential impact on ecologically sensitive species or ecologies was "Not Applicable").  
Residents worry about the potential impact on Khappinghat Creek and Saltwater Lagoon water quality. Saltwater Lagoon has high significance for the Biripi Land Council. Uncle John Clarke was present at the community meeting and spoke of his concerns that the Land Council had not been consulted.
There is concern at the illegal removal of swamp mahogany forests, home to endangered species, plus trees removed in the protected Riparian zones of Moor Creek. An illegal culvert appeared on a property slated for development.  
The RFS planning guide for Councils states that the capacity of existing infrastructure to evacuate current and proposed residents must be considered in any new development and population increase. This proposal places an R3 density development in close proximity to a Nature Reserve as a significant bushfire risk. Locals point out that there is simply insufficient road infrastructure to safely evacuate in times of an emergency.
Hallidays Point does not have a Roads and Traffic Strategy despite the massive increase in traffic, including heavy machinery necessitated by the increased current developments. Add over 230 dwellings currently under construction or approved. Surely such a strategy should be considered as a matter of urgency and before another 25 hectares at North Diamond Beach are proposed for further residential development with a possible increase of 800 dwellings!
Drownings
Diamond Beach, particularly North Diamond, is infamous for drownings and near-drownings. There appears to be no consideration or capacity for a surf-life saving facility in near enough proximity to a burgeoning population.
The beach is also a known nesting area for Loggerhead and Green Turtles. Light pollution is another risk factor plus high density homes close to the National Park will undoubtedly have related issues such as dog and cat incursion, weed drift and noise disturbance impacts. Hallidays Point includes NSW Save Our Species' fauna; like squirrel gliders, brush-tailed phascogales, and koalas. The Biodiversity Survey is yet to be completed but the rezoning was ticked "Not Applicable" in regard to potential impact on vulnerable and threatened species. This appears dismissive at best.
The proposal does not take account of the latest data on potential sea rise and storm surge. Notably the AdaptNSW website predicts increase sea level rises possibly to 2 – 6 metres if global warming reaches 2 degrees and carries the additional warning that "melting of ice sheets could result in sea level rise of up to 2.3m by 2100 and 5.5m by 2150" in NSW.
What are we leaving future generations…. Once habitat is gone, it's gone forever. 
Not much of a tourist destination either.  
(Details supplied by some members of the impacted community. Ed)