The minute I spotted a cat preening itself on the front step and a basket of petunias hanging outside the forlornly rundown heritage cottage at 1 Bungay Street Wingham, I knew something was afoot.
The feminine touch was the initial sign that a woman was involved in what I hoped would be the restoration of the once charming and romantic old house.
I was right; Leonie Cambage, a delightful newcomer from Sydney, has taken on the challenge to restore the sadly tumbling down old home to its former glory.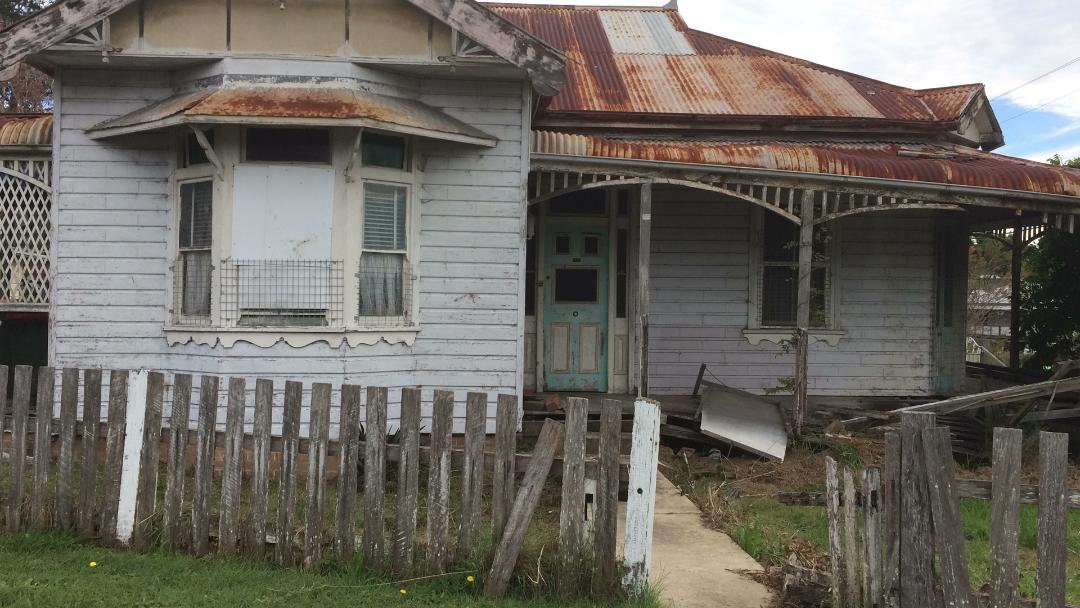 No small task.
Leonie grew up in Sydney but for years each time she drove from Sydney to visit her mother, then living in Nambucca Heads, she stopped in Taree for a break, 'until I stumbled over Wingham and made it my must stop place for coffee'.
After some time, Leonie decided that rather than wait until she retired from work to buy a home somewhere along the coast, why not do it now. Of course, covid struck which threw a spanner in the works. 
'But the minute I saw the house, it leapt out at me with its character and style. I kept checking just in case, as it had been sold.' 
So, each day in her unit in a quiet corner of Sydney's inner west Leonie checked on the house: 'nothing seemed to be happening, I guess they decided it was too big a job! The minute it came back on the market, I bought it in May 2021', said Leonie. 
While the tired and sad exterior remained the same, Leonie moved in and 'camped' in the surprisingly large and airy rooms: 'First thing I did was make a working bathroom and kitchen, so nothing changed outside, and I don't think anyone knew I was living in there'.
I am given a tour, there's three proper large bedrooms and Leonie points out lovely details like the fretwork, the stained-glass window inserts in the big windows, the picture rails and the stunning dark wood floorboards, all in great condition. 
She's kept the original old built-in woodfire stove in the kitchen as a décor feature. There's a wonderful old fireplace in the lounge room, but when Leonie points out there is no dining room, I recall my grandparents' Federation house that Poppy built in Wingham was just the same; we all ate around the big kitchen table!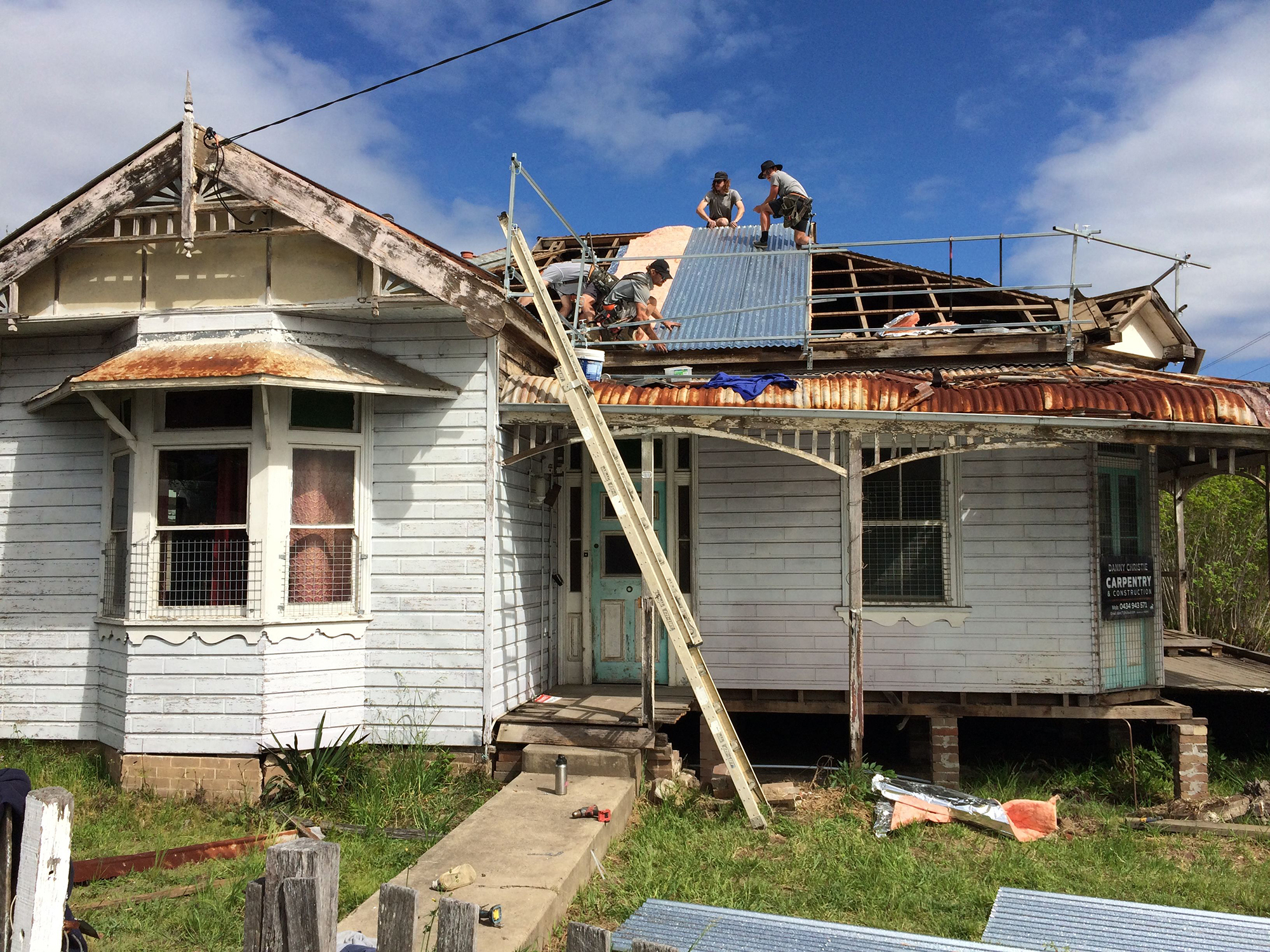 Adds Leonie, 'There's also little storage, no built-in cupboards at all!'
The exterior is brick form timber (the wooden planks cut in a brick-like shape) and the house envelops you in a friendly hug the moment you go inside. It's not furnished fully as Leonie points out it's easier to renovate with less inside.
While such a renovation to bring the home back to its former glory might be daunting, especially as it is heritage listed, Leonie only feels challenged on occasion. 
'It helps that nearly every time I step outside someone will stop and chat and tell me how pleased they are that the house is being restored and saved. It seems there's a strong wish among Wingham people to preserve these beautiful heritage homes.'
The Wingham Museum was only able to provide a little information about the house – that it was known as The Kelvin Private Hospital and was established about 1920. The home had previously been built for the O'Neil family who later went to Port Macquarie. Dr Hewer first used the home as a small cottage hospital.
'He tacked a surgery room onto the back of the house, I assume post World War 1. I'd love to know more history about this house', says Leonie, 'Especially whether it had a name. I can't find any records, yet so many houses of the era had names'.
Leonie works from home remotely for the NSW Government Regional Transport department which suits her to be on site as her carpenter/workman Danny Christie works on the house.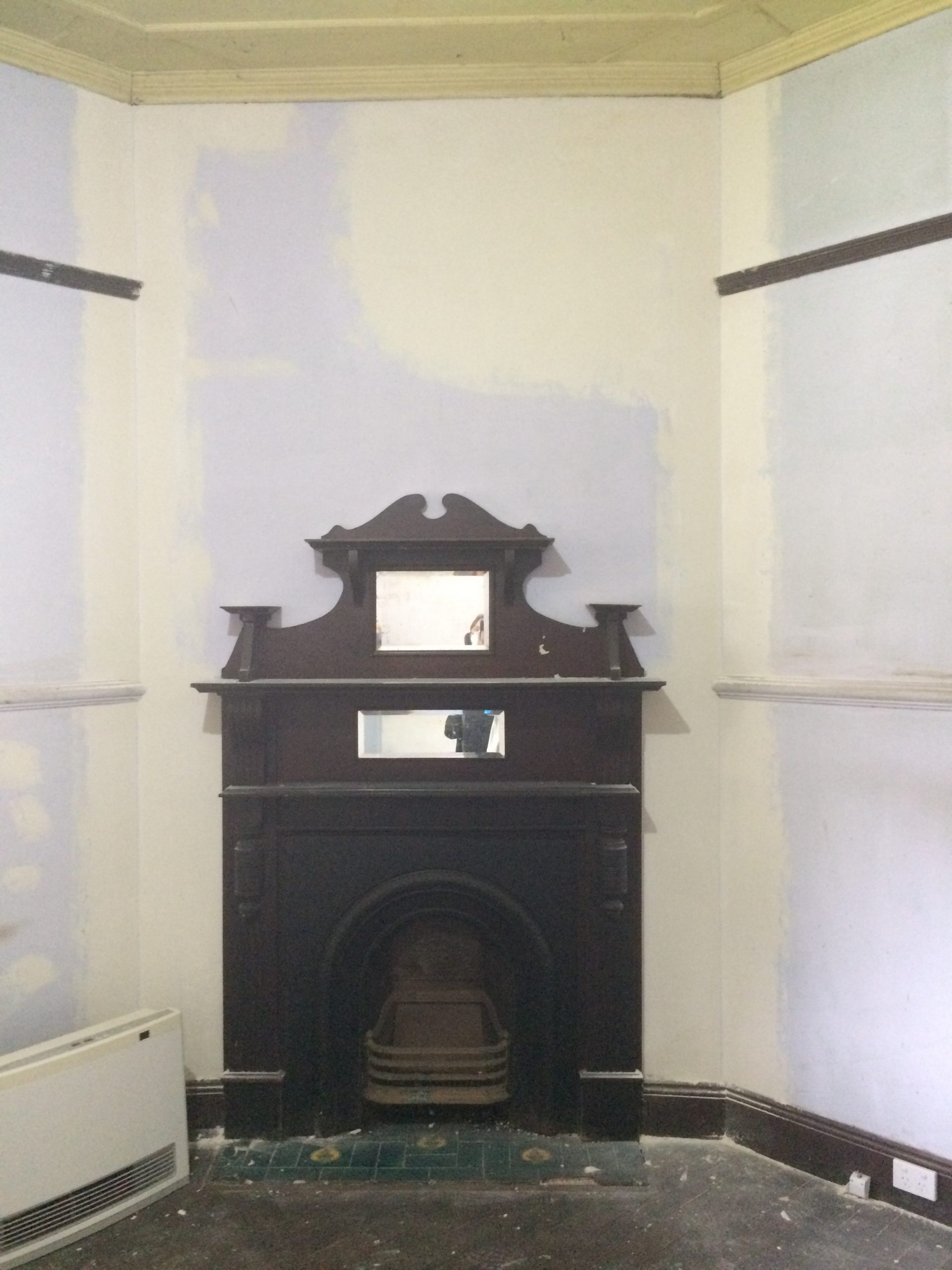 'To replace the roof with its bull nosed verandah is a big job,' says Leonie. 
Leonie is planning on a traditional old-fashioned garden. But her favourite part of the house?
'It has four verandahs which I love! Each faces a different direction so I can move around with the seasons. I love it'.
Having shared a pot of tea on the verandah facing the sunny northeast on a winter's day, I can agree!
Like Leonie I wish all the old homes and buildings in Wingham could be saved and restored.
DM
If you have any knowledge of 1 Bungay Road, (corner of Canget Street)
Wingham Leonie would love to know!