Beach fishing during the cooler months brings rewards if you are prepared to challenge the elements. 
Chilly winds accompanied by heavy rain do manage to dampen the enthusiasm, while rough seas mean our beaches are off limits to most. Still there are those who cannot be put off no matter what the conditions. 
The Marklew boys, Charlie and Harry, from Soldiers Point don't know it's cold as they spend their week-ends fishing, while most of us are wrapped in a blanket in front of the heater.
On their most recent beach fishing adventure the boys tangled with thumping salmon and cracker tailor. Tossing a pilchard just behind the shore break the boys had real battles on their hands when the tailor and salmon took off.
How lucky we are to have some of the best fishing beaches along the entire coastline with bream, whiting, mulloway, tailor and salmon gathering!
If you're young, fit and keen – get out there and good luck!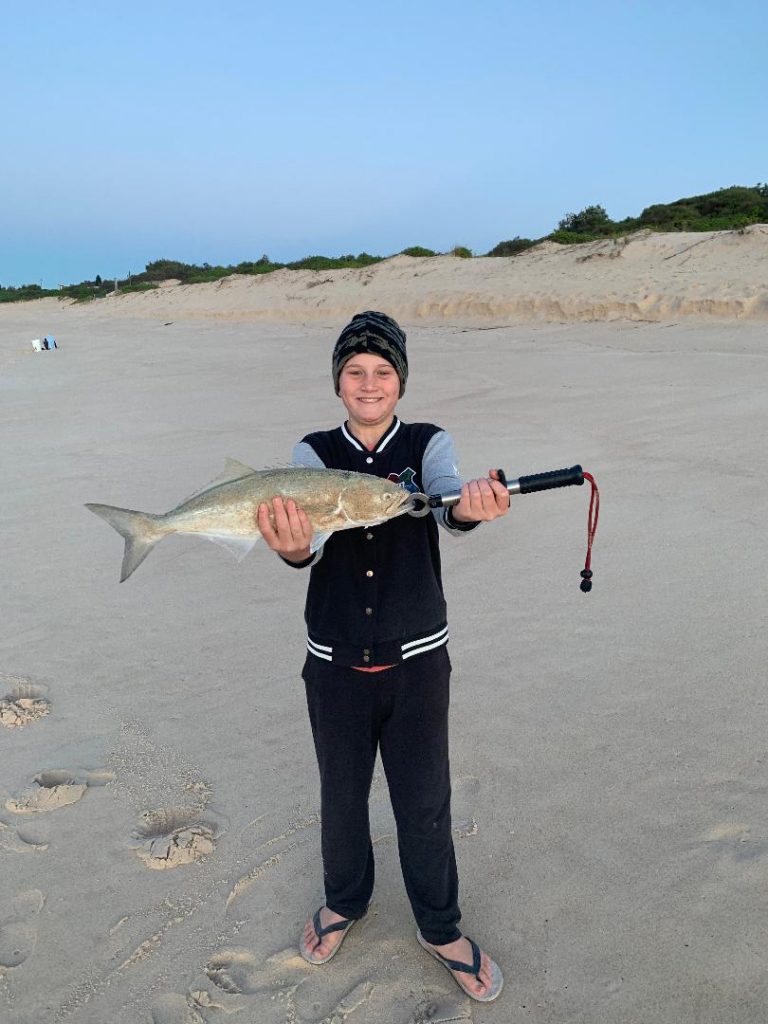 By the way – the investigation by EPA and DPI Fisheries into beach worm deaths on Yagon Beach in June have found no evidence of pesticide contamination. The conclusion was that it was a natural event caused by a combination of beach erosion and fresh groundwater outflows. The findings completely clear the involvement of NPWS and their spraying of Bitou Bush.
Fishing writer, author and radio presenter John "Stinker" Clarke can be heard weekly, throughout NSW, on popular ABC Regional Radio fishing program "The Big Fish". Check him out on www.stinker.com.au or send an email to editor@manningcommunitynews.com with your information and questions.