On September 4th  the day of the Council elections, 2BOB Radio is proud to present the Taree Envirofair & Cultural Festival 2021, and it promises to be the biggest Envirofair Taree has seen in its 29 year history. With thanks to Crown Lands -The Department of Planning, Industry and Environment, a grant has been received to ensure that 2BOB will conduct a Covid-safe Festival.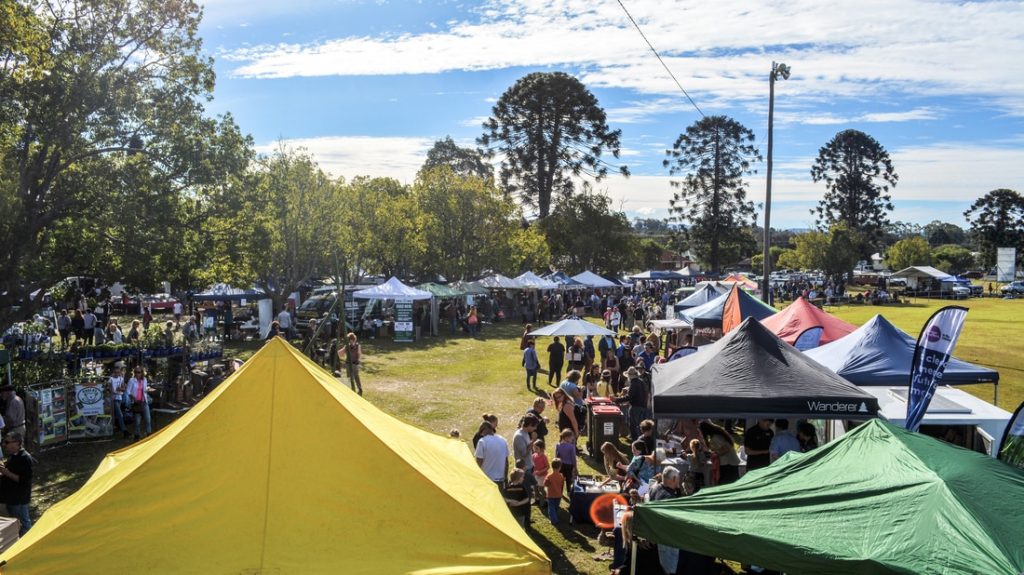 Newly appointed coordinator Timothy Ohl, is eager to take a fresh perspective for this years fair. 
"I'm really excited to be taking over the reins of Envirofair and would like to thank Rosie Smith for all of her hard work and commitment over the years dedicated to this event. This year we will be embracing the diversity in cultures within the Manning Valley by supporting and presenting local talent and screening international films, with a variety of food on offer originating from Serbia, France, Japan, Phillipines and Greece. Most importantly we acknowledge the land and the people of the Biripi Nation on which we are holding the event. There will be a Welcome a to Country and Smoking Ceremony lead by local Elders."
With the new date in place falling on the same day as local council elections Timothy mentions "There will be the usual 'Talk Tent' with some really interesting people sharing insights into environment, health and multicultural affairs, but with this years event being on election day we'll also be calling the local candidates to share their environmental policies."
Taree Envirofair & Cultural Festival 2021 will continue its core focus on Reduce, Reuse, Recycle, Renew, Repurpose and this year adding Recovery and Renewal to the list, reflecting on the recent drought, fire and floods that our community and environment has experienced. 'When Envirofair started back in the 90's, environmental issues were still largely fringe concerns, but now they are increasingly becoming a part of mainstream dialogue' states Brendan Parker, assistant co-ordinator of Envirofair and newly appointed Volunteer Coordinator at 2BOB Radio.
Taree Envirofair & Cultural Festival 2021 will see a variety of markets, food stalls, information stalls and displays, activities for kids, petting zoo, local bands, live world music, dance performances, international film screenings and an open mic segment where the best original song speaking on environment will be chosen by the audience.
With the move to spring, Taree Envirofair & Cultural Festival 2021 will operate from 9am-5pm, making the most of the warmer weather and longer hours of daylight. Bring your friends and family to this all day event to experience some of the regions delights whilst considering our incredible country and how we can work together to respect and conserve it.
Interested stallholders and open mic inquiries are invited to contact 2BOB via their facebook page or email admin@2bobradio.org.au or ring the station on 65526200.