EXPLORATORY COMMITTEE
MidCoast Councillor, Peter Epov, is currently conducting preliminary investigations into running as a Candidate at the 2021 MidCoast Council Elections on 4 September.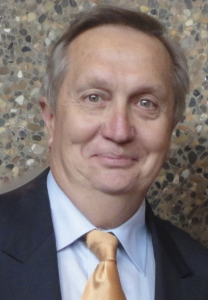 Peter is inviting expressions of interest and or support (and comments), from persons who would like to either participate and / or assist a potential Group which Peter may form for the 2021 Election.
Peter Epov:
"MidCoast Council is now a major Regional Council which will have spent over a total of $1 Billion dollars, in the four budgets ending at June 2021. This makes our Council a significant trading enterprise which requires the highest levels of corporate governance, as well as a core focus on rebuilding public trust through genuine transparency and accountability. It is critically important to engage and have the community actively contribute to the future of our region.
Many people have rightly questioned the performance of this Council since amalgamation, and what has really been achieved.
It is clear that our community now needs to elect representatives onto Council who are sufficiently proficient to the level required to control Council's finances and to effectively oversee the work of senior executives who manage a staff of over 800 employees, whilst simultaneously representing our diverse communities' interests in a fair, effective and equitable manner. Representatives who are not afraid to listen to the community, who will speak and engage with the public and are not afraid to justify their decisions, coherently.
Our Council needs significant reform in order to operate as an efficient business, with the understanding that Council's core business is in the delivery of vitally important services which can contribute meaningfully to the quality of the lives of our residents and to the prosperity of our communities. Thus your future elected representatives will need to enact policies and implement strategies to ensure that Council can effectively deliver those vital key services and important infrastructure projects such as road works which are enduring, timely and to budget."
So if we want real change and reform that will actually make our Council markedly more effective, we all need to play a greater role in this democratic process.
If you would like to contribute please register your interest or support by mail to: PO Box 431 Wingham 2429, OR by Email to: PEpovMCC21@gmail.com
OR you can call on 0477 521931. All expressions of interest will be treated in the strictest of confidence. 
Paid advertisement