Now we can carefully creep out into the world again… send your suggestions where to visit!
Artist Fred Bullen recommends his nearby neighbour….VALLEY VIEW FARM
1463 The Lakes Way, Rainbow Flat 2430
The 96 acre property is positioned in the lush Manning Valley but bordering the Great Lakes. Close to the beach yet surrounded by beautiful farm land. Karina and Adam are now planting their 2020 organic garlic crop, and the Farm Gate Kitchen is in full swing.  If you'd like to purchase beautiful fresh organic garlic, drop into the Farm Gate or visit their online store. 
Their commitment is to nurture and embrace our environment in a sustainable way, while giving the community an opportunity to meet the farmer, see how food is grown and enjoy what they have to offer.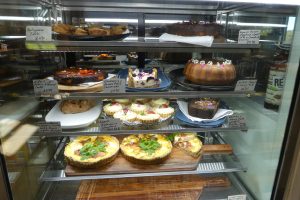 Karina and Adam do ask that you  leave your dogs at home as they are pet free.