Former TwoBob radio presenter, Irene Barret who lived in Tinonee at the time, sends us an update from Cairns.
As Buddy Guy's latest album title says 'The Blues Is Alive and Well'. 
I can tell you that it is so. Unless you're a blues tragic like myself, you're probably still thinking along the lines of  'Stevie Ray Vaughan' 'Fats Domino', 'Gary Moore' and so many more pardon the pun. Or you might think back to more traditional blues.
My radio shows encompass none of the above or very little.  WHY?  Because there is such an abundance of new blues and blues rock releases coming through from all over the world (including Australia) , that it's almost impossible to keep up with. 
It's highly unlikely you're going to hear this music on commercial radio and there lies the problem and why so many listeners don't have a clue what they are missing out on. 
In downloads or CDs, I would average receiving at least 10 – 20 new albums a week. Not all are to my liking or taste as after ten plus years behind the microphone, but I know what my listeners expect. 
No matter what your taste, I'm sure there is new blues and rock music out there that will blow your mind and you had no idea it existed. 
I'm often getting new listeners because someone was driving, flicking through the stations and discovered me by accident. 
I favour the more uptempo good rockin' blues where I can sit in the studio playing my air guitar. In fact my show has become so popular across the planet that I've had six or seven songs written about me with the latest being 'Little Rockin' Blues Girl' by Nashville singer and songwriter Kevin W. Ball (Kevin Ball & The Busters). There have been three songs written with the title of one of my shows 'Drivin' Home With the Blues'. Two locally and one from UK artist Garrington Jones.  Recently KHUG 97.5FM in Southern California have started playing my show 7pm Mondays their time and streaming worldwide. 
Touring
Of course, it's not about me but the amazing talent out there working their asses off and delivering some incredible music. Touring America and Europe and sometimes making it to Australia to the Byron Bay Bluesfest, I am fortunate to have met many of the artists whose music I play by travelling to the Blues Music Awards in Memphis and other blues events here and in the USA. 
Americans really appreciate what I do for the artists in the USA and in 2016 in Dallas, they threw a party for me at the Texas Music Museum and presented me with the Texas flag, along with a certificate from the Texas Governor as an 'Honoured Guest'.  
There are so many wonderful stories about this blues family of mine and that's what we are. 
I remember last time I was in Los Angeles, I went to this little juke joint called the Living Room where you have to ring the bell to get entry. I didn't know a soul when I arrived but felt like I belonged immediately and had the best night ever. I did have a friend that arrived a bit later who was performing there that night and I ended I up knowing everyone in the place. 
Oklahoma Ollie
One artist in particular whose music I play is 'Oklahoma Ollie' so I was over the moon when I was introduced to him.  Sadly we are losing a lot of our older black artists. But we've still got a good few still kicking ass like Bobby Rush, who I've had the pleasure of meeting twice and seen perform a handful of times. 
There are two worldwide events very much in the news at the moment that affect musicians. Let's start with COVID-19.  Musicians are a unique breed, blues musicians in particular. One of the lowest paid and with no regular income and they don't qualify for any financial assistance. They are however passionate and hard working. They write the songs and the music, perform the songs, load their own gear, set up, unload their gear late at night and sometimes drive hundreds of kilometres to perform. Their musical instruments don't come cheap and unless they are lucky enough to have a good agent, they have to seek out their own gigs and book them. 
Their pay sucks in most cases and if they are fortunate enough to sell a few CDs at their gigs and maybe get a few tips it might just cover their travel expenses. They are now experiencing being out of work for months and it warms their heart if you are still purchasing their music and merchandise online.  
Tough Times
A blues friend of mine who I met in Chicago and is now living in Memphis. His name is Ori Naftaly and he visited Australia last year where he and his band 'Southern Avenue' performed at 'Blues On Broadbeach'. 
I'm not sure everyone realises this but musicians and especially the touring artists are going to be unemployed for a LONG, LONG time. I don't see shows happening in until well into 2021. The entertainment industry is bleeding bad.
This has caused me to re think my priorities and realise that things have to change so I can pay our bills and company debt.
About a month ago I started a full stack web developer boot camp course, so hopefully I will be able to get a decent paying job, and stop living off donations (which I'm so thankful for).
The Old Days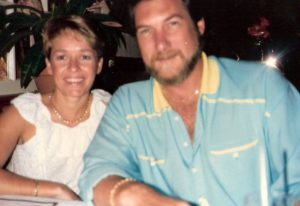 In my early 20's I worked as a system administrator/system engineer at a big tech company Israel. I loved it but knew that music was my destiny. Now, I'm going back into the tech world by learning programming at the highest level so I can get a good job while working from home.
I can't explain enough how worried I am about all of us artists and bands, venues and agents, festivals and promoters…we were first to go, and will be last to come back. Until then, the industry is dead.
The other big news event is the 'Black Lives Matter' cause. There would be no blues music if it wasn't for black musicians. I mentioned Bobby Rush earlier and he can say it much better than I as to how they are affected.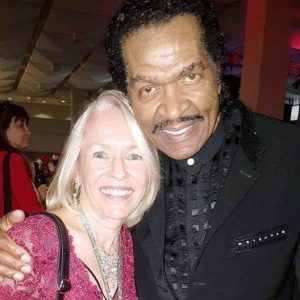 "My name is Bobby Rush. I'm a blues singer for over 65 years. I'm so sad to see all of what's going in the world today. It has happened before, but this time it's different. The Coronavirus, the knee on the neck of George Floyd, and so many other things happening to Black people overall. It reminds me of myself as a Black man…how the foot or a knee has been on my neck all of my life, one way or another. It's mostly been blocking the opportunities: to advance myself, to get a job to take care of my family, to play music in places that white bands played in. If I did get to play there, it was for less money, sometimes no money at all. It was because I was a black man playing the blues. When a white band plays the blues, the same music, the gets more money than black bands.
I remember Martin Luther King Jr. and the Civil Rights Movement in the 1950s and 60s. I remember when MLK Jr. was shot down in Memphis, and my hope was shot down also. For many years now my hope has been a shadow, but now, I have hope again. The death of George Floyd has given me a fighting hope, that we will do something about it. 
All over the world people's lives are being touched in some way. That's why people are marching  from all walks of life, especially young people. They really give me hope.
So let's keep hope alive, the faith, on a local level and a national level, we must Vote in what you need in, Vote out what you need out. So I'll do all I can do, while I can do, so when there comes a time I cannot do, I won't regret what I did not do.
Yours truly,
BOBBY RUSH
Why I Love The Blues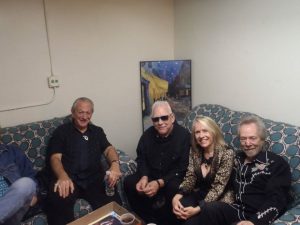 My first big blues trip (6 weeks and several US states) was in 2013. I met with and/or stayed with many incredible musicians. I headed over there for the Chicago Blues Festival. It happened that while I was there, another big event was happening.  The release of the documentary 'Born In Chicago'. The night before the viewing there was an all star concert at the Vic Theatre.  I was invited and also invited backstage before the concert. I was living the dream surrounded by Eric Burdon, Charlie Musselwhite, Harvey Mandel, Elvin Bishop and drummer Gary Mallaber (Steve Miller Band) who I got to hang out with after the event when we went in search of a place to eat. There was a long list of other blues legends who performed at the event. It was truly incredible. 
My latest 'living the dream experience' is a work in progress. In the 80s I worked at TEN network on the breakie current affairs show, "Good Morning Australia" ( I was PA to the delightful presenter Di Morrissey.)  However, I started there as a guest co-ordinator, meeting and greeting guests. One of those guests was Steve Cropper from the Blues Brothers Band. It happened that I was heading over to the USA soon after. I was staying at the Chateau Marmont. Steve picked me up from there and told me that the last time he was at the Chateau Marmont was when he got the call about John Belushi's death.  Donald 'Duck' Dunn  (who I met in Memphis that same year) has since passed but Steve Cropper still performs with the band. 
Fast forward to 2018.  I interviewed Tommy 'Pipes' McDonnell' lead singer for Original Blues Brothers Band at the Byron Bay Bluesfest. Through Tommy I met up with Steve again. We had another photo so we had a 'then and now' photo. In the last couple of weeks Tommy has been in touch with me and asked me to do a little video that he could include in a Blues Brothers video. I did it and he loved it. 
2BOB Taree
Just for the record, my first blues radio show was at 2BOB Radio in Taree and I learnt a lot there. I'm now in Cairns and have been for almost eleven years. You can catch my shows live or on Podcast on Cairns FM89.1  and check my Facebook pages 'Drivin' Home With the Blues with the 'Mississippi Moonshine Mama' Irene B'  and 'Rock & Blues Downunder with that 'Little Rockin' Blues Girl' Irene B' for playlists and podcasts. 
Keep on rockin' the blues!    
Irene Barrett  
https://www.facebook.com/Drivin-Home-With-The-Blues-with-Mississippi-Moonshine-Mama-Irene-Barrett-206714976066803/ 
https://www.facebook.com/Rock-Blues-Downunder-with-the-Little-Rockin-Blues-Girl-Irene-Barrett-153433384818238/