Lee Christine
Allen & Unwin $29.99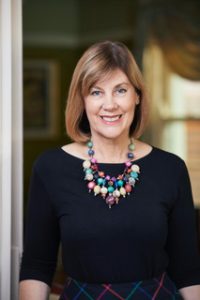 Lee Christine's Charlotte Pass may be set against the backdrop of the New South Wales Snowy Mountains, but there's no time for the après ski life in this thrilling ride of a novel – full of enough mystery, romance and unexpected twists to keep you turning the page until its gripping end.
When Detective Sergeant Pierce Ryder is called away from his obsessive hunt for a long-escaped criminal to investigate human remains discovered on the slopes of Mount Stillwell in Charlotte Pass, he begrudgingly takes the case. He quickly comes to rely on ski patroller Vanessa Bell's in-depth knowledge of the isolated resort and mountainous terrain as the investigation gets under way.
The case heats up when Forensics reveal that the remains belong to Celia Delaney, who disappeared from the ski resort in 1964 during a major snowstorm. Even more shocking is Ryder's realisation that foul play was involved. Combine this with the fact that a number of individuals who were present at the resort back in 1964 have returned for the town's Winterfest celebrations and Ryder soon finds himself embroiled in an unpredictable whodunnit, investigating a wide cast of characters who all had their own motive for killing Delaney 55 years before her remains were finally uncovered.
As well as being a work of high stakes crime fiction, Lee Christine expertly weaves a little-known piece of Snowy Mountains history into Charlotte Pass. The opening pages see Celia travelling on 'the world's longest chairlift', a real and disastrous mode of transport, which was dismantled in 1965 only two years after its construction began. The chairlift becomes a key piece of the mystery puzzle in the present day, alongside an increasingly agitated and uncooperative group of locals and tourists who are stuck in the resort on police orders until Delaney's murder is solved. 
As a keen skier and regular visitor to the real-life Charlotte Pass, Lee Christine creates a vibrant world that jumps off the page and certainly leaves you wanting more in the adventures of Pierce Ryder. Playing with the typical murder mystery motifs that crime buffs will quickly recognise, Christine repeatedly upends reader's expectations as she updates them for the modern age, all with a unique slice of Australiana. Her writing is well formed and always entertaining, the result being a novel stacked with fully realised characters who you quickly come to love (or loathe) and just enough twists and turns to make you wonder until the very end. Reading this book, it's obvious that Lee Christine has a true knack for crime writing, and I look forward to a hopeful second tale in the Pierce Ryder series. 
If you're looking for an Australian crime story with a modern edge, Lee Christine's Charlotte Pass is most certainly the novel for you. Not afraid to tug at your heart strings in one paragraph and have you gasping in shock in the next, this is a confident and assured book that will keep you guessing until you reach its nail-biting conclusion.
Simon Anicich