Romantic nostalgia …
from the pages of a novel. . .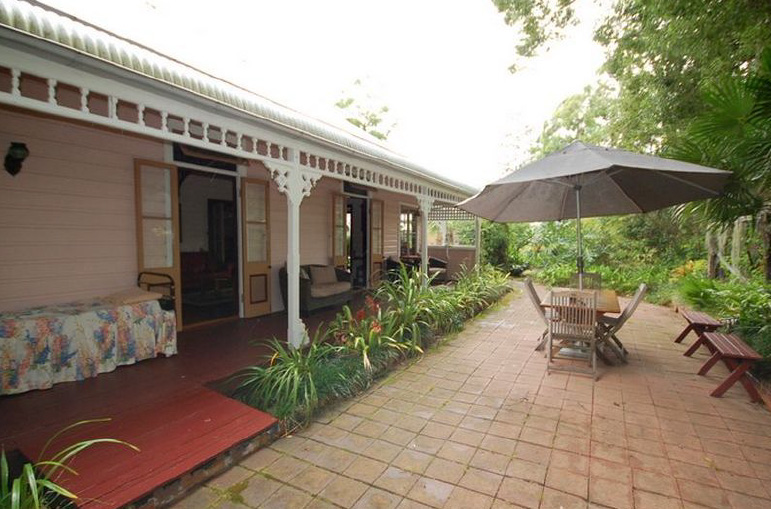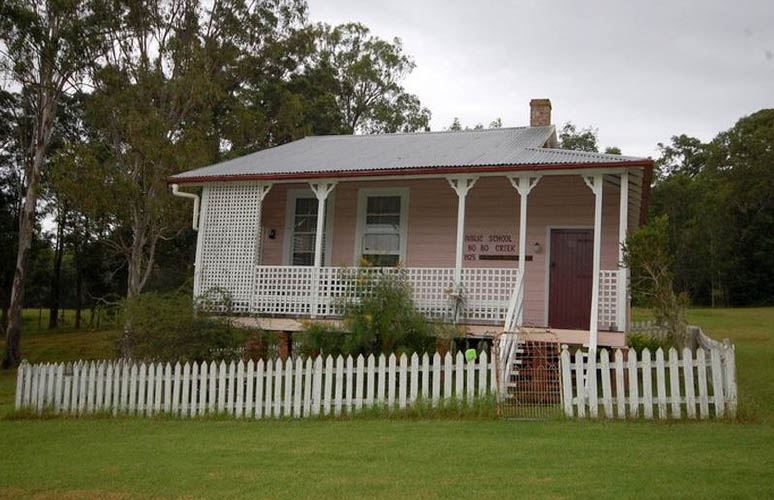 I magine the family who lived here… In peaceful Burrell Creek…the original home perhaps belonged to the schoolmistress as the old Bo Bo Schoolhouse, built in 1925 complete with pegs for schoolbags along the verandah, is set away from the main house and is now a separate guesthouse overlooking the lush 28 acres with a good creek. A B&B perhaps?  
The charming original homestead is surrounded by lush and productive creek flats with a sweet old fashioned garden. 
There are several good sheds (one over 100 years old) plus the original dairy which has been converted into a lovely studio perfect for an artist or for extra guests.  
In the homestead, high ceilings, hardwood floors and walls, feature the original timber detail throughout. French doors open onto the verandah where you can sit and watch your cattle or horses getting fat on the fertile paddocks. 
The outdoor garden area is perfect for entertaining. 
All yours for $850,000. Contact Peter Sayers at LJ Hookers, Wingham