Stinker has many talents! He's published four books and I was honoured to launch his latest children's book – "The True Adventures of Clarabelle". It's a true story based on the 1955 floods when a cow was washed down the river and out to sea to be rescued and taken to Broughton Island. It's a charming story with lovely illustrations by Illena Clarke.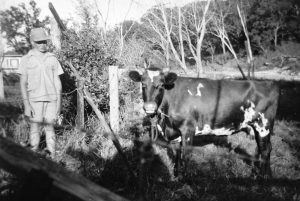 Interestingly, at the book launch at Port Stephens, I met Leonnard O'Connell, who remembers as a young nipper meeting the real Clarabelle in a paddock after her big adventure back in '55!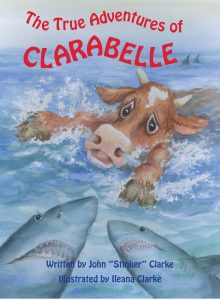 It was a lovely day, and Stinker and his family are just lovely! 
Di Morrissey