Sandy Macken
Rockpool Publishing
RRP $29.95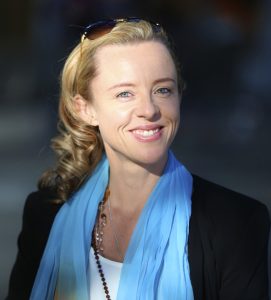 Sandy Macken is a writer, paramedic and spiritual teacher.  She has decades of experience in frontline emergency health, and brings a calm, grounded approach to all she does.
As the bright lights and blazing siren of an ambulance flash by, have you ever wondered what's happened? In Paramedic: One woman's 20 years on the front line, her first book, Sandy takes readers into the high-pressure world of a paramedic. It's an up-close-and-personal account of racing at high speed to all kinds of emergencies: from a car smash to an overdose, a drowning, a long fall and even suicide. We experience the extraordinary skill and split-second decision making that go into saving lives. 
Sandy describes clinical procedures with a no-nonsense precision, but she offers much more than medical knowledge: to each patient she brings compassion, kindness and a rare intuition, and from each trauma she teases out a deeper meaning of love in the face of pain and loss. We also learn about the bonds our paramedics form with one another, and the toll their stressful work can take on their lives. Sandy is not just about helping, she's also about healing – for the body, of course, but also for the heart and soul.
Every one of the stories in the book is a true story, although all personal and place names have been changed to protect identities and privacy.
Sandy holds degrees in health sciences and education and is currently studying a Master's qualification counselling and psychotherapy. She has extensive personal and professional experience with trauma, deep Transformation, building resilience and fostering a blazing spirit. High-spirited yet also deeply pragmatic, Sandy is dedicated to fostering good health on all levels, especially among health and helping professionals. 'Peace in the fast lane' Sandy's online hub for inspiration and holistic health tools, also offers face-to-face learning zones to enhance and ignite the spirit.
Sandy lives in Sydney close to her father, (retired) Judge Jim Macken and her sisters and families. She and her partner are parents to 6 months old Scarlet Rose. 
When not working, writing or studying, Sandy speaks to groups, teaches meditation or else she jets off to India, where own spiritual guru lives, to fill up on healing energy she so readily shares with everyone she meets. 
"I have known Sandy since was nineteen when we met on a special trek to the Kimberley in 1997 to camp for several weeks with a group of Narynign elders. She returned the following year to work with the children from Bush University which our group had established. 
Recalls Sandy, "It was then, I remember the precise moment, that I realised I would be a Paramedic. It was up on the Mitchell Plateau, whilst leading the kids' Bush University. I personally believe that the clarity came to me because I was connected to nature out there. When I connect to nature, I connect to truth inside of me. It was so easy, so natural, the next right thing. I came back to Sydney and joined! One of the many blessings that came to me from our time in the special country of the Kimberley."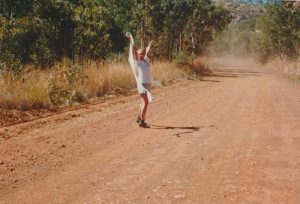 Di Morrissey