Masters and the Commander. Episode One.
The MidCoast Council's muted announcement, that it is buying the vacant Masters Building in Taree, was greeted with mixed reactions from ratepayers. 
Some wondered where the money was coming from (whether there were plans to sell off council-owned properties) some thought it a good idea to consolidate everything under one roof, other locals were dubious.
There has been little fanfare about this great Council coup . . . and now we know why.
Lightning has struck in the form of litigation from a large truck sales franchise company in Macksville, which has been in negotiations to buy the Masters site since last August. Midcoast Trucks Macksville employs 90 people and is wanting to expand.
Midcoast Trucks is devastated and claims that it has been gazumped by MidCoast Council, and is taking legal action in retaliation.
(Changing the name from Greater Taree  Council, Forster/ Great Lakes, Gloucester to Mid-Coast we knew would cause confusion.)
There seems to have been little community or council consultation over plans to purchase the former Masters property, as the MidCoast Council's HQ.  As is becoming evident, the modus operandi of our council has been that the General Manager decides and everyone else jumps.
This is a newly elected Council and, while some newbie councillors are mesmerised by the GM's schmooze and charm, some experienced councillors are asking hard questions, and are in some shock at these unfolding events.
It seems that the GM only leaks information to councillors as he sees fit.
What wasn't made public until obviously it was a done deal, was that Midcoast Trucks was thrilled and excited about expanding into Taree, and had big plans to bring in an Isuzu Dealership, Vawdrey trailers, XL body fabrication, HMF and Hiab cranes franchises. This company planned to employ up to 50 workers in the first year and growing to 100 in a three year period.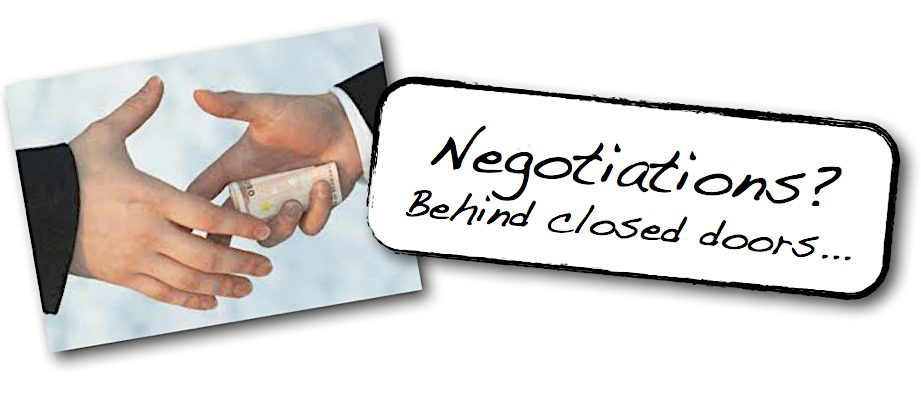 General Manager Steven Vorgias and Director  Adrienne Smith  began inquiries on business usage with MidCoast Council in good faith on 15 October this year, once their offer had been accepted by Masters and the paperwork trail had almost been completed. Their offer to Masters was accepted on October 19, and they paid a 10% deposit  to the real estate trust, and it was confirmed with the vendors (Masters) that they were ready to exchange contracts on October 31. The vendors had to get the directors together, so they requested signature on the final contracts on November 3.
'Obviously we had to do our due diligence, and I was in contact with Deb Tuckerman at MidCoast Council since October 25 regarding zoning and business usage etc.' Says Adrienne Smith, 'I was dealing with Deb by phone and, on October 25 at 12 noon she said to me, "We want that site activated and used, it's the main entry to our town. We would be really happy to have you there.'
On Nov 11, Adrienne Smith rang Deb Tuckerman, who has had something of a meteoric rise to be the Senior Manager-Growth Economic Development and Tourism under the General Manager, Glen Handford, but was told she was on leave until November 27 which Adrienne Smith thought odd, as they were still in negotiations, and Deb Tuckerman had not mentioned she'd be taking leave.
Adrienne Smith's assistant was dealing separately with Petula Bowden, the Senior Town Planner, at MidCoast Council  since October 15 assisting with zoning and  D.A. useage.
Confidential
Meanwhile, the next information that the community heard was gossip at the Wingham Community Markets, on November 4, that the Council had introduced a Late Confidential Report to the Extraordinary meeting on the evening of November 2, to discuss the acquisition of the Masters site, which was passed.
So . . .did the confidential late report meeting reveal to councillors that Midcoast Trucks had been working with two separate departments of council for some time over their acquiring the Masters Building?
(A late Confidential Report meeting means that no details can be made public.)
However, it appears that Mr Handford did spend money on architects on ways of turning the Masters Building, currently not zoned for office use, into a useable space.
As is his habit, apparently, the GM doesn't think it necessary to take others into his confidence, preferring to act as the Commander lone wolf holding the cheque book.
Hogan's Response
We contacted former GTCC Mayor Paul Hogan over the ethicacy of this matter, even though he is not privy to any internal details.
He answered,
'The question of ethics arises in my mind as to why a hurried extraordinary meeting of council had to be called to finalise a purchase of a site for which council has no business plan! Were the councillors advised in their business papers of the presence of another prospective buyer in the site purchasing process? This is where the scene will become very murky, especially for staff.
Midcoast Trucks stated that it was ready to exchange. Was this mentioned to council staff during their information-seeking discussions with council? It would be highly unethical of council to proceed with any further bid of their own on a site, considering council was privy to knowing the business intentions of a client, especially with a business plan showing such a potential economic boost to this area.'
So, where to from now?
Suggests Paul Hogan, 'Perhaps the councillors could request a workshop to view all relevant council correspondence relating to the Masters purchase, and Midcoast Trucks should request, by Freedom of Information process or subpoena through the court, all staff emails relating to the purchase of the Masters building.
'There is no doubt, due to the fact that the building was built as a large retail hardware outlet, considerable expense would be required to transform the site internally into an administration headquarters for 400 staff. Without architectural fit-out plans available, costing is difficult. The suggested figures of $20M-$30M may cause concerns in the community,' said Mr Hogan.
We contacted the Executive General Manager of Midcoast Trucks, Steven Vorgias, who stated,
Jobs Ready
'It's unbelievable. We were told by the agent we were the only tender. We were ready to exchange on October 31st. We have been looking to expand our business and Taree was a good fit with the Masters premises. We have skilled staff in Midcoast Trucks to continue training new team members. Plus I knew there would be people looking for work due to the closing of UGL. We understand workers are having to travel long distances away from home to provide for their families. The opportunity was a no-brainer, plug and play. We had jobs ready to go with a great HR plan for apprentices, trade assistants, welders, labourers, truck drivers, sales, tradespeople, admin., accounting staff, management roles. Add it all up and it is a significant figure going into the local economy.  Initially, we were told our bid was too low, but then they came back to us to say we were the leading bidder and the vendor agreed to the price.  So, we did all our due diligence and legal work at a considerable expense and worked on it from August 'till October. We also secured 3 franchises for the site. We did the right thing and went to MidCoast Council planning department with our plans and DA questions and pre-application submissions, and we assumed all was progressing well and we'd be welcomed to the area as stated by Deb Tuckerman, Economic Planner.
'We never heard a thing about any other bidders until Monday 6th November, and were told the Council gazumped us! I don't know by how much, but the fact that it happened at all is unbelievable. It felt like a punch to the gut! This is not how you build trust or a working relationship with a new business coming to the area.
Knew Nothing
'When I spoke to the General Manager, he went on about putting up Japanese, Chinese walls or something which prevented his staff talking to him. What's all that mean? He says he didn't know anything ( he didn't know anything about MCT's coming with this opportunity ? !). How can they not know what their planning department is doing and how can a business be confident that their intentions to purchase a property within the MidCoast Council be protected ? If not, how can you work with this council who is privileged with this information and be allowed to act?  And I must say, the Council General Manager was quite unhelpful and didn't seem to care that we'd lost out and he'd won. There was no consideration to work with us to find an alternative solution or to reconsider the purchase ! We did reach out to the Mayor and Councillors and there was only one response after numerous attempts. Should the Council communicate to us as to why this happened and was there a way forward, we would not have had to seek litigation. Unfortunately their response was silence, which then initiated the legal action. It is difficult to understand the Councillors' position to operate in good faith and fair dealings from a position of silence'.
Stay tuned.
DM