When my grandfather died, I asked for two of his possessions. Firstly, his beautiful old pipe that he had smoked far too often when he was younger. Secondly, his copy of Lord of the Rings. 
Dog-eared and well-loved, it wasn't fancy or expensive. It wasn't a century-old version signed by Tolkein. The book was a cheap paperback with the odd coffee stain, probably worth not more than a couple of dollars today in a second-hand book sale. And yet that book is one of my most cherished possessions! It sits in pride-of-place on my bookshelf and is read every year. I love my grandfather's old version almost as much as I love the story it contains, a story which has been my favourite ever since my father read it to me.
My other favourite books are from a series of stories written by the British pilot, Captain W.E Johns. It's a great title for an author, never mind that he had never actually made Captain! His most popular character was a pilot called Biggles, who was so loved that Johns wrote over 100 books about him, publishing them from 1932 until his death in 1968.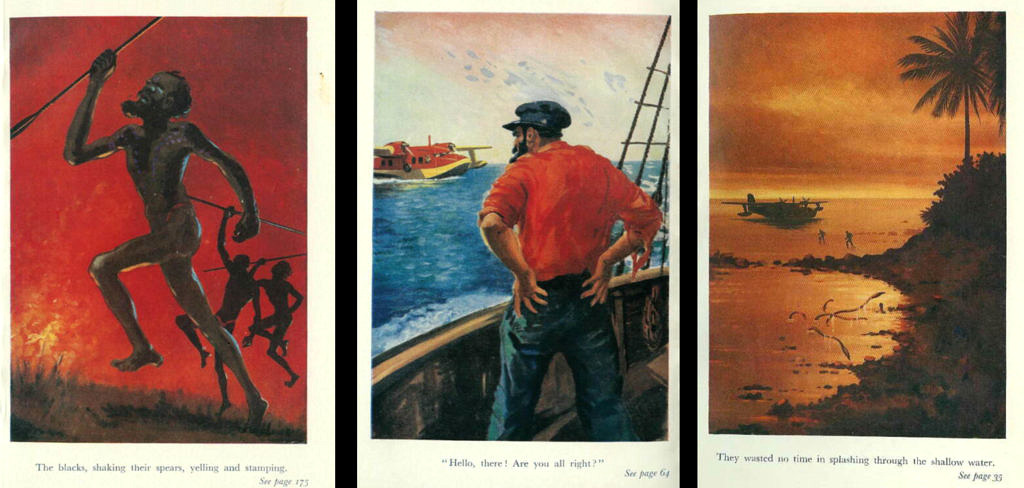 One of the most popular series of the last century, Biggles books were published around the world and even turned into a radio play in Australia. Like Lord of the Rings, I first heard of Biggles through my family. This time, it was my other grandfather who had passed them to my dad. After Dad had grown up with them (and loved them almost to shreds), he gave them to me as a child. I loved them so much that I took them with me all the way to Canberra for university!
This year, I started writing an English thesis all about Biggles and how he impacted upon people around the world. Who would've imagined that a bunch of books, written mostly for kids half a century ago, could play such a role in my life?
Maybe that's the beauty of a great book: it can take us to places that we never imagined, tell us stories about cultures long disappeared or not yet arrived. We can learn about our own society, about our relationships, and who we are as humans. At the very least, it's a great way to relax for a couple of hours.
That's why, this year, all of my presents are going to be books. For the friend who spends his days driving up and down the highway, an audiobook to keep him entertained. A sci-fi adventure for the teenager with no attention span. A local author for the city relative dreaming of the country. A colouring-in book for the overworked friend (or just to keep the kids entertained).
Books are cheap and will always start a conversation, even if the recipient hated your choice! Better still, there's no cheap plastic bits to fiddle with, nothing to assemble, and absolutely no guilt in re-gifting a book to someone else.
In the age of streaming TV and Social Networks, maybe it's time to switch off the screen and relax for a few hours with a good book and a comfortable chair. Who knows? Maybe this Christmas you'll find one worth passing on to the grandkids.
Zac Rayson