Caitlin, our  gardening guru, visits the  Melbourne International Flower and  Garden Show.
Anyone lucky enough to visit the Melbourne International Flower & Garden Show (MIFGS) will almost certainly know how much of an amazing experience it is.
Hosted for five days each year, in the heritage listed Royal Exhibition Building and the Carlton Gardens, this show is a celebration of Australian lifestyle, Horticulture and our great outdoors.
With the 23rd annual show just finished, over 100 999 green thumbs and I flocked to the 2017 MIFGS to admire an array of award-winning gardens and striking floral displays.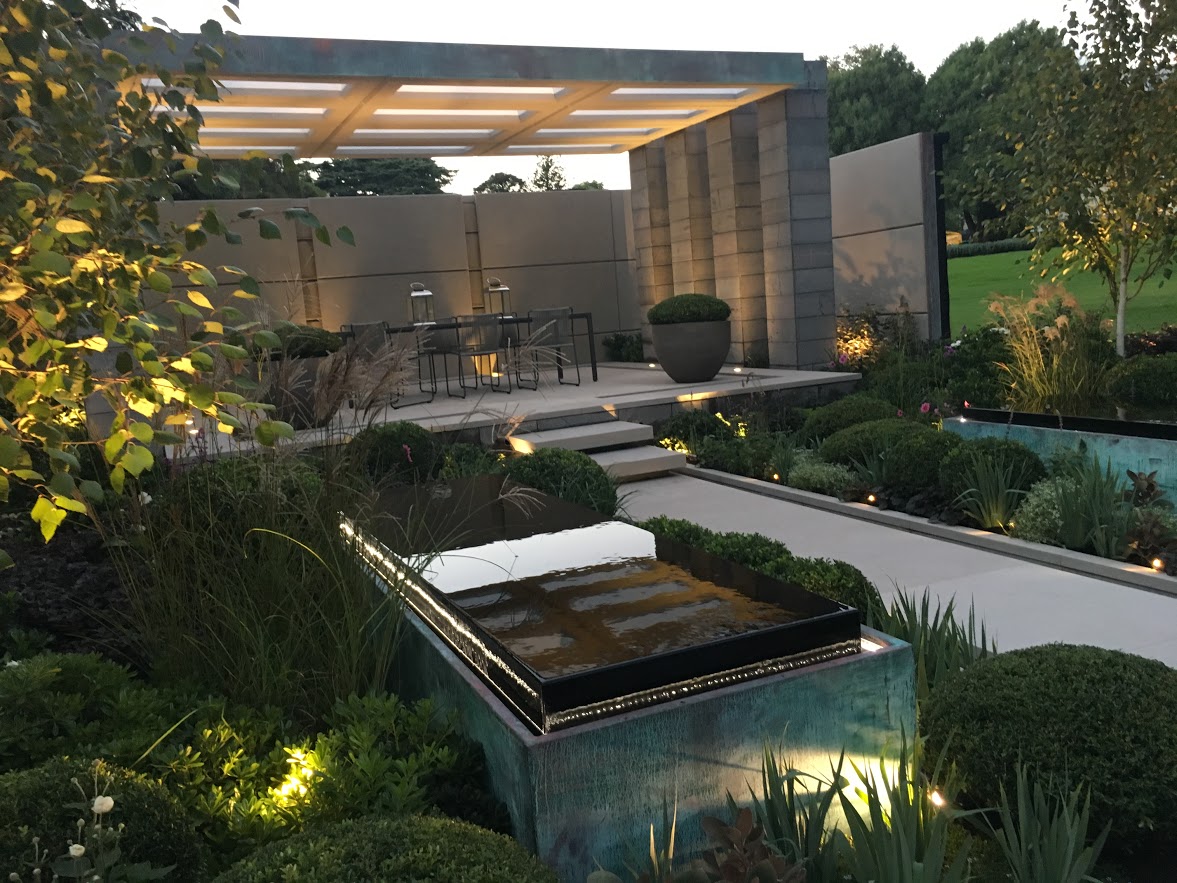 My time at MIFGS began with the initial build. Invited by one of my good friends and renowned Australian landscape designer, Charlie Albone, I was tasked to help plant his Contemporary Show Garden.
Sponsored by Husqvarna and constructed by Charlie's crew, Inspired Exteriors, eight big burly blokes and one small Wingham girl got into tackling what was soon to be awarded a 'Bronze Award- Winning Show Garden Medal.'
The design was the perfect example of a modern urban-garden, consisting of a sharp, outdoor seating area built from Sydney sandstone, which took centre stage. Two opposing copper water features then took prominence and framed the central pathway, which was gently softened with plantings.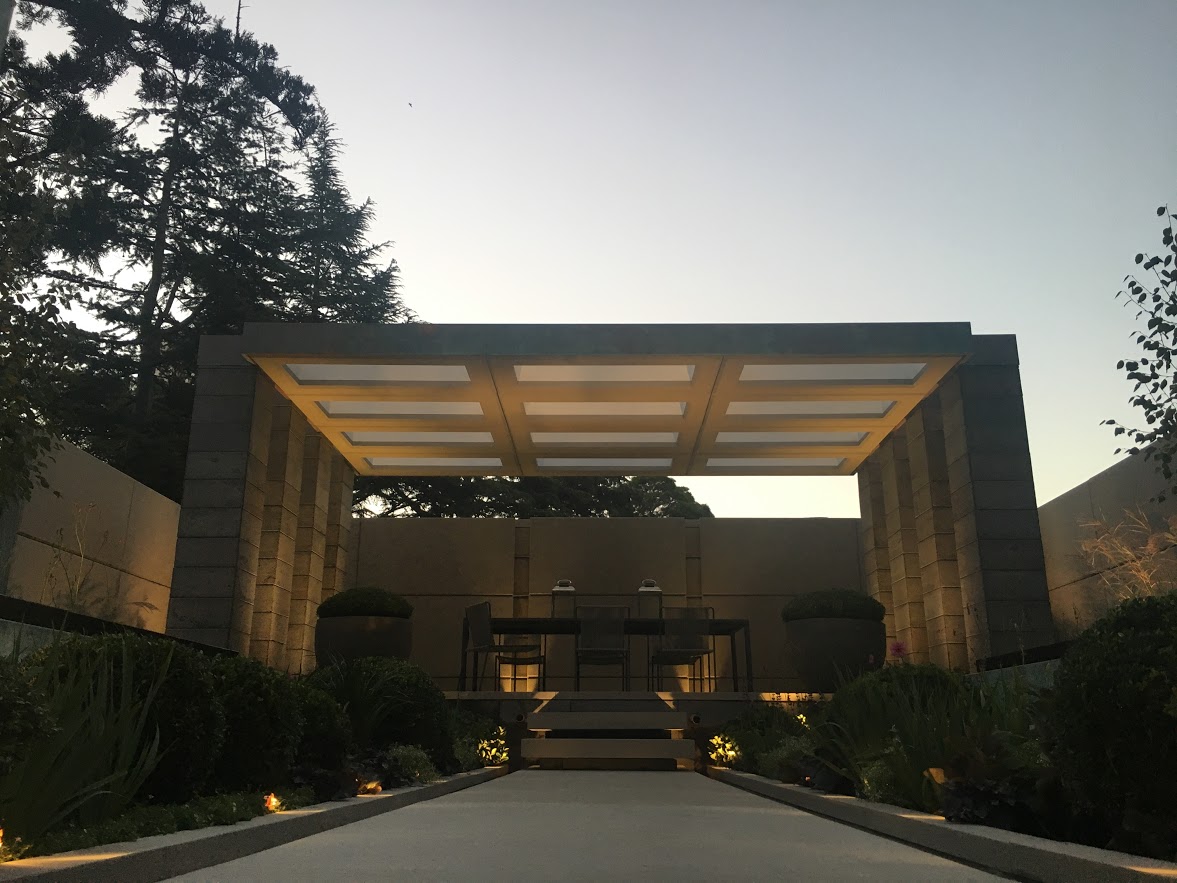 A theme commonly noted this year, and also employed in Charlie's garden, was the reintroduction of plants that most people today would call old-fashioned (such as Japanese Windflowers, Salvias and Asters) coupled with some shapely architectural plants, including Buxus spheres and the straight-trunked, white-barked Silver Birches (used along the perimeter of Charlie's garden).
It was quite refreshing to see how different groups of plants can be used together to complement each other. This mirrored the reality for most of 'us gardeners,' who often plant as we go! We are all regularly restricted by space in our gardens, and many of our plant choices often have to share a limited area of space.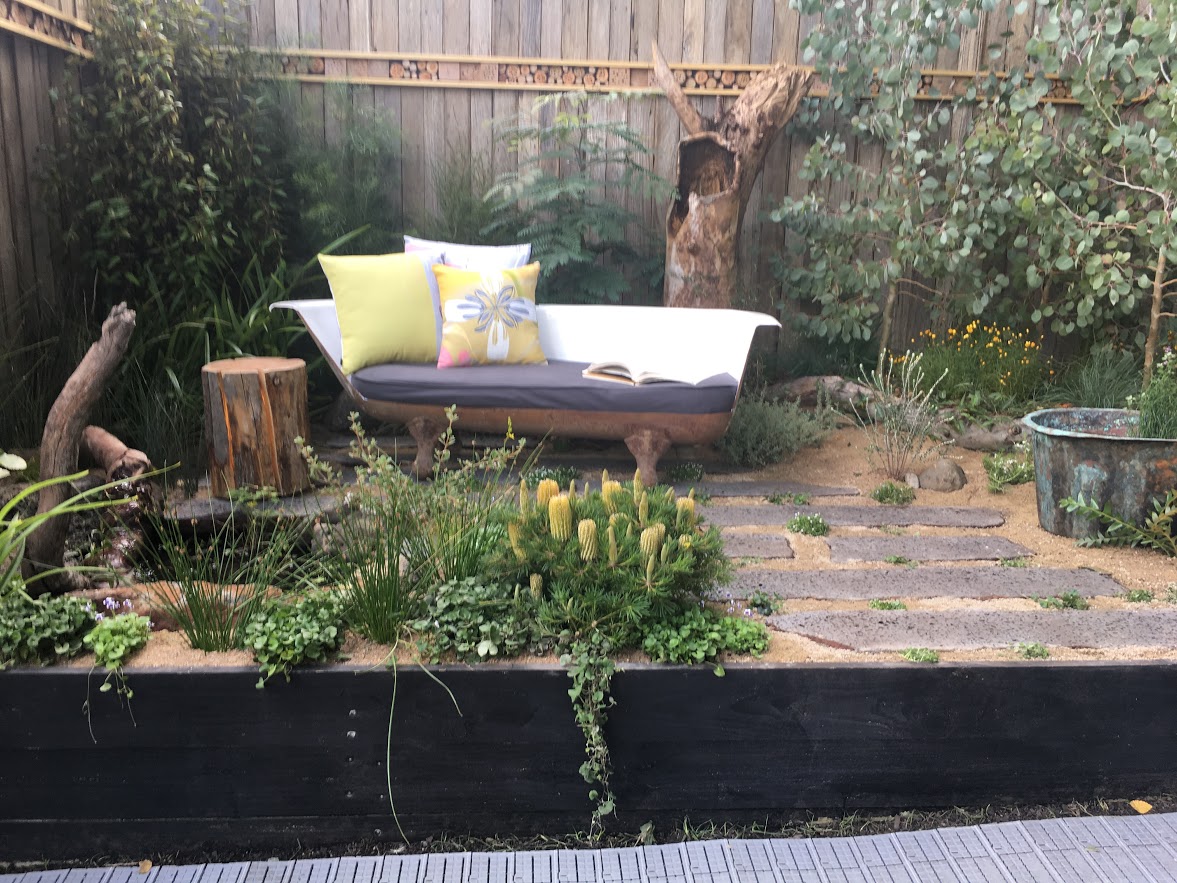 The Show Garden Winner, designer Phil Withers, encapsulated this style also by integrating Australian natives, exotics, and edibles into his design. It was something spectacular, and fittingly earned him the Gold Medal as well as the coveted 'Best in Show' Award.
Upcycling of materials was also very popular this year, including timber sleepers, bricks and even an old cast iron bathtub which was reinvented into an outdoor day bed! Something I'd love to have in my garden.
MIFGS is certainly the place to see the up and coming new trends in garden design. All of the garden concepts were constructed within the space of a nine day build and, as the opening day approached, the excitement on the ground only got better!
The first day of the show was brilliant. Outside, it was all happening, with the likes of Don Burke giving presentations on natives, Graham Ross saying G'day in between filming for Better Homes and Gardens, and even seeing Costa from Gardening Australia admiring some vegetable displays.
Inside the Exhibition building, the floral displays were nonetheless amazing too. Upon walking in, I was met with an array of colour and a subtle waft of beautiful perfumed flowers.
It seems that Chrysanthemums are still very popular today, while the trend of abstract design, and the use of more natural materials for arrangements, now has a strong following too.  There were some fantastic designs by some very talented florists.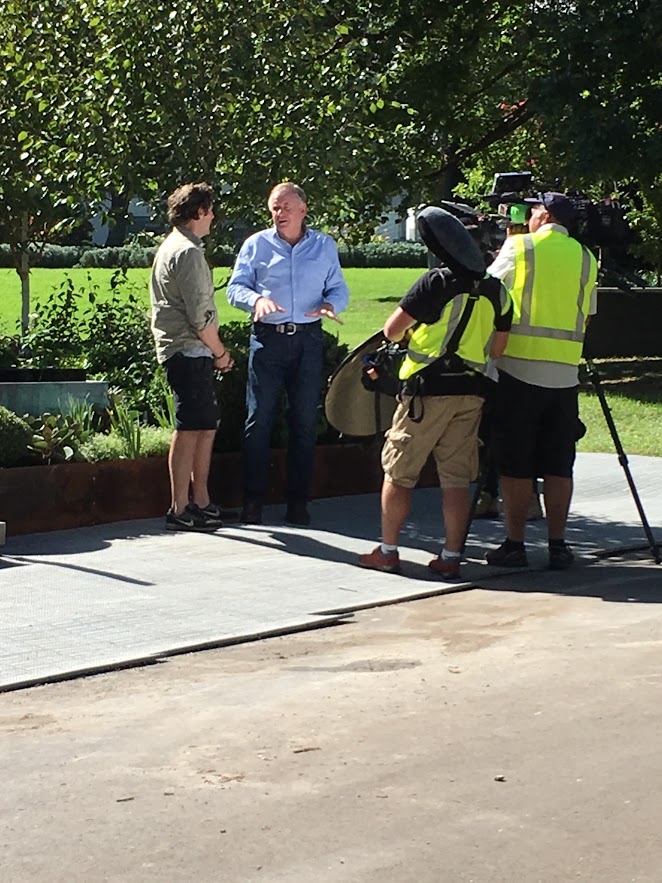 Moving along outside, there were avenues of exhibitions, selling everything from bulbs, plants, tools, trinkets, and garden accessories. Understandably so, I now have a very long wish list!
Some new plants were also on show, and some that caught my eye  were the "Diamonds in the Dark" Crepe Myrtle range. If there weren't so many people around I may have taken off with one of these; in fact they would look great next to an outdoor day-bed/bath-tub (that I would've like to have taken off with too!) The coloured flowers of red, pink and white seem to be even more iridescent against their near-black foliage. It would make a great feature and is certainly a show-stopping plant.
So, in short, at this show it's fair to say that I was in heaven! MIFGS is the biggest Garden and Flower show of its kind in the Southern Hemisphere, and is due to open again from the  21ST – 25TH MARCH, 2018.
If you get the chance, save the dates and go. You'll admire visually stunning gardens and floral displays designed by the nation's best landscapers and floral designers. You'll come home with green thumb motivation and an abundance of ideas to make your garden blossom.
Caitlin Sawyer
Wingham Nursery