Dear Editor
What a great read your paper is.
Had the pleasure of picking up my first copy of your paper on Sunday from the corner store in Harrington
Loved the story on Ann Rowsell, her husband Syd was the brother of my Uncle, Joe Rowsell who married my father's (Archie Budden) sister, May and I can remember may fun times with the Budden's and the Rowsell's growing up in Wingham.
Also have an affinity with the article on the Mondrook hall and school as my mum Lorna Budden (nee Sawyer) and her sibling Valerie, Allan and Marie all went to school at Mondrook.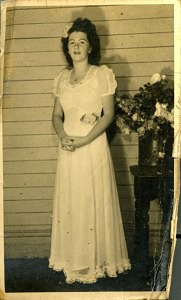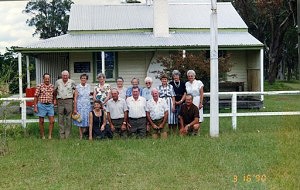 I remember fondly dad telling the story every time we drove down to pops farm (Bill Sawyer) at Mondrook how he and his best mate Alf Avery had to ride their tandem bike from Wingham after dad finished work at Micky Simmons butcher shop to the farm to pick up mum and Aunty Val and then take them to Mondrook Hall for the dance. Pop insisted the girls be home by 11 so they had to deliver them back up Mondrook Lane and then pop would be on the veranda to send them on their way. They then had to ride the gravel road around the "Brushy Cutting" in the dark, "fight the ghosts" at "The Bight Cemetery" and then toss a coin to see who had to swim the river "fight the sharks" and get the punt man's boat (the punt stopped running at 8pm) to get back across the river. Not a bad thing in the middle of summer but not much good in July. I tell this story now to my grandkids and they laugh at what poppy Archie had to do to court Nanny Lorna.
Keep up the good work and I look forward to the next issue.
Peter Budden
Harrington