This is a once in a century chance to establish a small heritage country town – Wingham – to its near former glory, as a small gem, trading on its heritage and history, by restoring and renovating remaining historic buildings and their setting. And keeping new works in the same mode.
There are many thriving and successful small towns that have achieved this and are now tourist magnets. From Dubbo/Orange/Mudgee/ Jugiong….to Broome.
Broome's saviour was British peer, Lord Alistair McAlpine, (whom I knew) who saw the potential in the dot on the Kimberley coast back in the late 1970s and turned its old pearling sheds and shacks into quaint shops and businesses, set up Sun Pictures open air cinema ( still going), the alley area of Chinatown as a huge foodie shopping drawcard. He took the "Broome architecture" of shady verandahs, breezeways, corrugated tin roofs and lattice, sheltered by tropical trees, as the style of homes and buildings to be built or renovated. He built the elegant landmark Cable Beach Club hotel in the same style. Families like the Duracks, the Paspaleys contributed to the town, building and promoting the Broome heritage of pearling.
Sadly for Wingham, on the mid north coast of NSW, much has been lost, torn down, vandalised or is under appreciated. Beautiful old dairy land and local landscapes are being bulldozed for treeless, soulless, cheek by jowl, cookie cutter houses crammed side by side on small lots. These "estates" only seem to benefit the developers and council. Yes, we need housing, but not like this.
Remembering Wingham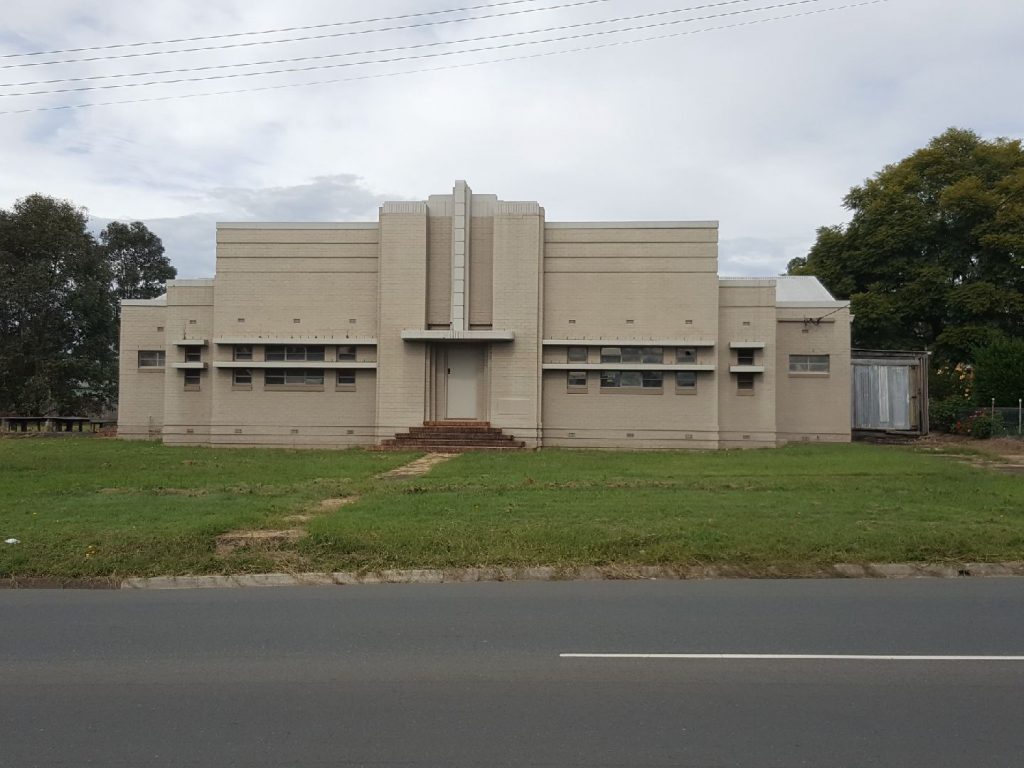 For those of us who grew up and remember Wingham and the Manning Valley in our grandparents' day and who have travelled and seen what's been done in other towns and cities, some good, some appalling, we can see the potential of Wingham. Sadly our Council does not.
There is, however, a small last gasp of a plan to "beautify" Wingham and a small budget. Council asked for submissions for ideas and we shared a lot of local suggestions in this paper.
Some locals visited the "pop up" centre in Isabella Street to meet Council representatives and share views. Some reported that their views were smashed down instantly by certain aggressive council staff on duty. One woman from council in particular was most unpleasant.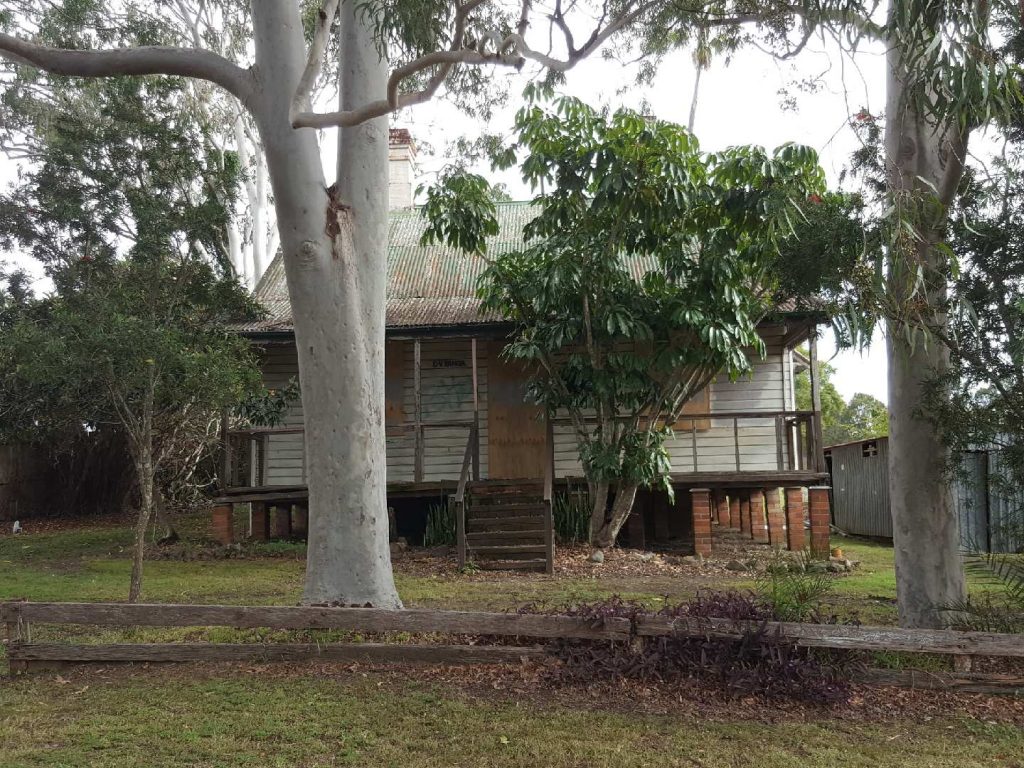 Following this, Council released a press release stating there had been a positive response to their suggestions and they were moving forward. It suddenly seemed Council was going through the motions of community consultation but actually had their own agenda with plans in place. They also stated they'd received two written submissions.
Well, I know of at least four lengthy submissions that were sent into Council. What happened to them? This seems to be happening a bit too regularly where council "lose" (and redact large chunks from) submissions.
Council's Plan
When Council released their draft plan and ideas there was disappointment and alarm among many.
Some of the business community are frantic at their town dying and shops closing, so are grabbing any opportunity to bolster the town, with little care or thought about how it could be and what it could become. As are some of the self appointed town carers and promoters also grasping at straws.
They just want to see anything done; A lick of paint, any sort of tree here and there, a seat or two, rip out anything that requires work, creativity, or maintenance. No thought or planning, or discussion about being clever, creative and cashing in on the uniquely heritage image.
The Streetscape
However, step one from council did sound good – a line of trees down the centre of the main street.
Anticipating the howls from shopkeepers at not being able to park outside their shops, ( bugger the tourist/shoppers/sightsee-ers and locals ), a roof and fixtures and lighting is planned for the main carpark a short walk away.)
Poor Tree Choice
Rather than seek advice from one of the world's top forest experts living locally, the council chose to rely on a consultant pulled in from outside.
Now we learn Council has chosen as "our" tree, the Lilly-Pilly, a mass-produced cultivar of a tree no doubt at a bargain rate from a nursery, a tree we're told, that is a species found in our famed Wingham Brush. However, the "Weeping Lilly-Pilly" (known by locals as "Ironwood) only grows along the banks of watercourses and only occurs on the riverine fringe of our Wingham Brush. Its thirsty root system sucks up water at an enormous rate (remember the water main goes down the main street) and has fruit with squishy flesh, 15-20 mm in diameter with a single heavy round seed. It fruits heavily between January-April – to drop on cars, all and sundry, and cover the pavement with marbles to skid and slip upon. Just what our elderly citizens need! And the Weeping Lilly Pilly is prone to psyllid insect attack, requiring a systemic poison.
Why not use our local Blush Tulip Oak, or Red Cedar trees around town – definitely more adaptable, far less problematic and part of our heritage.
In addition, the council plans to rip out the beautiful flowers, shrubs and plants around the village green, the heart of the town.
The beautiful 70 year-old-plus Flintwood shade tree, planted in the park by the oldtimers which recently the council destroyers cut down thinking it was a weed, (!) started a desperate reshoot to live again. But it looks like the sprouting stump of this beautiful tree has now been poisoned.
Why A Brick Wall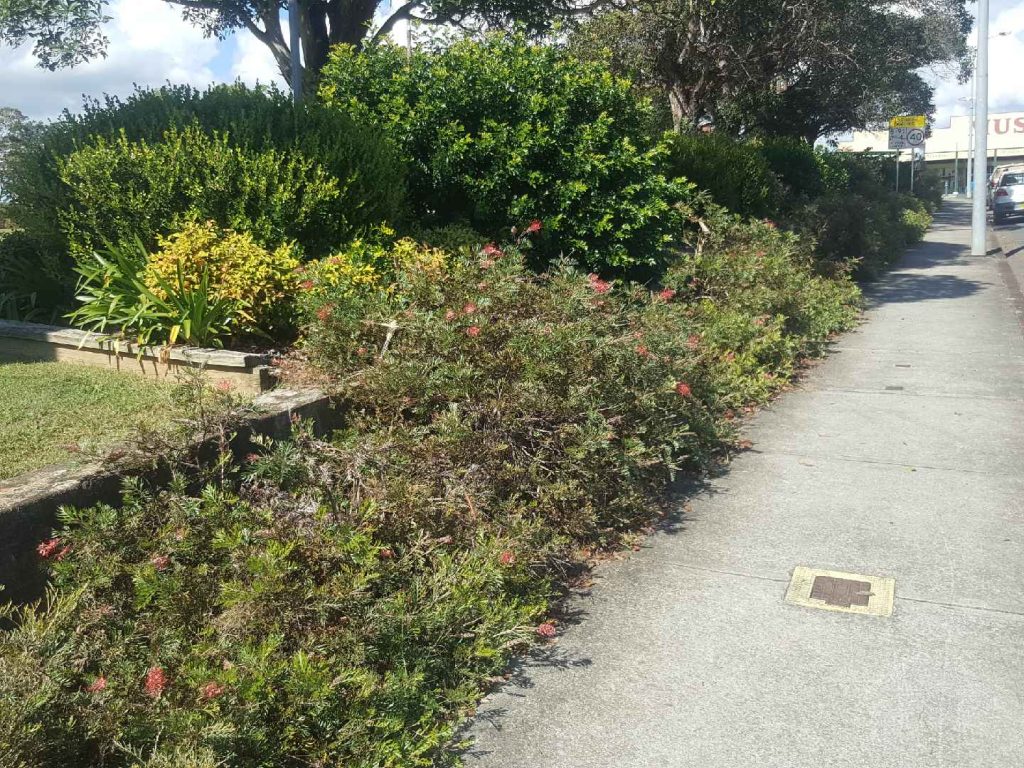 Council plans to replace the graceful greenery around the Village Green with bricks. No offense to our terrific Wingham Brickworks, but.. why? It's an exposed wall and with no shady trees and will be hot as the devil. And uncomfortable.
Do they really think the oldies are going to sit on a brick bench in the sun, wind and rain? People want shady trees to sit under on comfy seats and benches… to listen to whomever is playing in the old fashioned white bandstand (we wish) or to watch the cricket on the green.
If they're cutting down the greenery because Council doesn't want to maintain it (and heaven knows they do a sporadic and sloppy job as it is with verges and cemeteries etc.) surely we could organise a volunteer group to maintain the village green!
We also don't want ugly and unhealthy plastic based sails and the clutter of toys, sports and active equipment (unused) and metal objects in the park. Nor such as the ill conceived Bedpan Waterfall "decoration".
Lost Heritage
I have written previously of the lost, falling down, abandoned, neglected and historic places in Wingham. Even as recently as 2011 the Wingham Hotel burned down ( why or how has never been established) and charred bits of some of the poles of the Cobb and Co stables attached to the hotel – the last of such stables in NSW. Council decided to cut them all down to the deep distress of the community who mounted a fight to save the stables.
A heritage architect brought from Sydney said the poles were magnificent and perfectly safe, one small bit of maintenance was needed on two of the poles, more for the aesthetics and was all that was required.
But the council sent in the chainsaws at dawn. Tragic.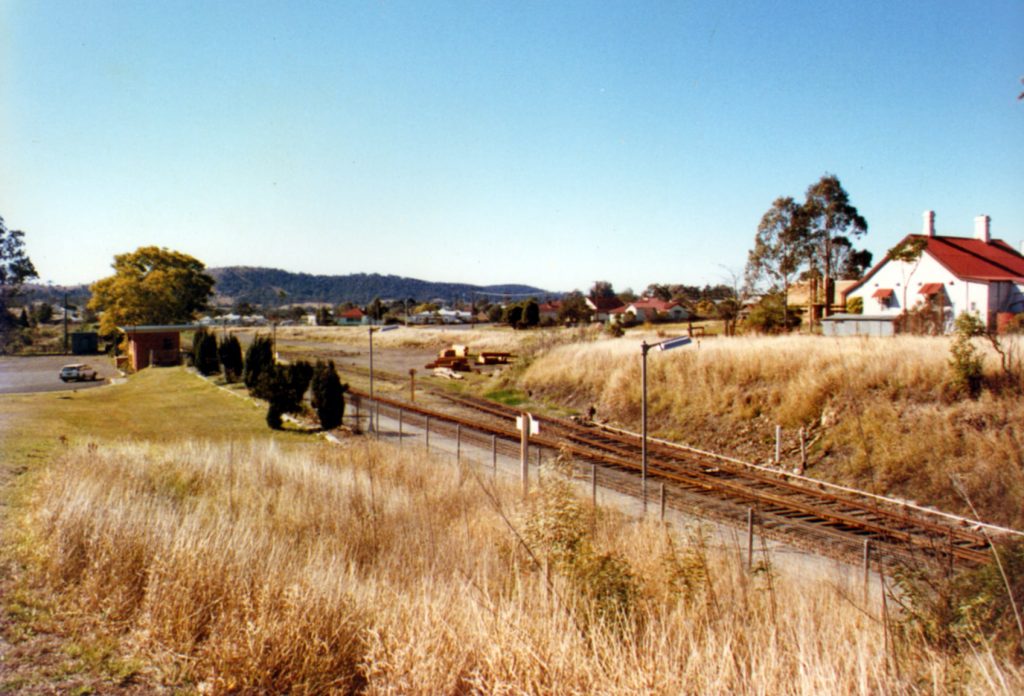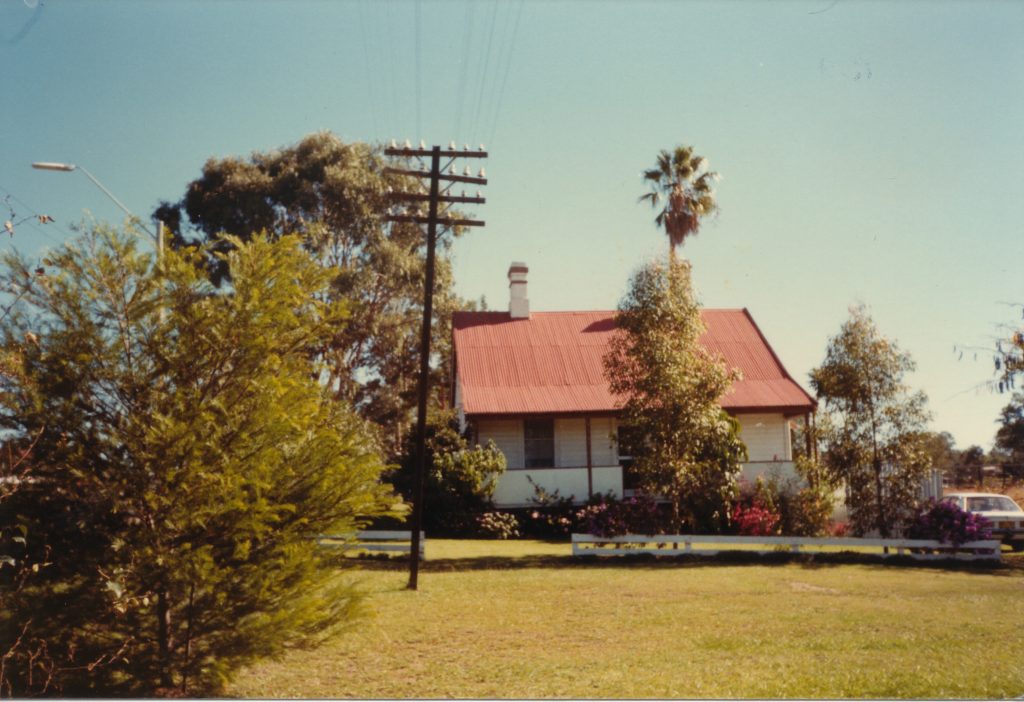 Light Poles
So reading on… in the latest council "plans" for Wingham we find the description of new light poles. Instead of buying beautiful replica double armed heritage lamp posts ( how good on top of the "sewer lid" roundabout at the bottom of Isabella Street would they look?) we are told the new poles will be "multipoles." Spare me.
The council wording alarmingly indicates a decision has already been made. Is this so? I asked council about the poles but have never received a reply, though my query was "passed on."
These poles are high tech, so does that mean they need expensive "upgrades" periodically? Multipole is a brand. Check out www.multipole.com.au it also explains how its poles can be used for surveillance and "project an aura of "SMART cities." And there are pictures of these poles along the likes of Paramatta Road etc.
Meanwhile the City of Sydney has replaced all the lights on the Harbour Bridge with graceful charming replicas of the original lamps from when it was built.
We Are Not A City
Wingham does NOT want to be a city! We like our niche in the world, the heritage buildings along the street, the Brush, the River, the dairy farm landscapes, local farmers growing gourmet foods, making cheeses etc and of course we have great meat products. While we have several attractive restaurants we need more eateries, tea rooms, shops where tourists like to browse, a classy pub, a winery and vineyard. (Council killed that one a few years back too. Imagine eating outdoors along the riverfront, drinking Wingham Wine, grown right there. Maybe a B&B to stay in so no need to drive. Nope, said Council.)
Why Not . . . .
. . . . approach the owners to turn the classic art deco ex-slipper factory into an art movie and performance space. Re-instate the old Goods Shed as an arts and craft centre or an Indigenous Keeping Place. Turn the Station Master's cottage into a train museum, stick an historic train carriage outside as a tearoom.
Repair, and if necessary, move Henry Flett's home, the first house in Wingham which is almost gone but could be rescued and re-built.
We could have an animal rescue centre, not only to heal and save the many injured local wildlife, but to also be an interesting centre to visit and see our local wildlife recover before being released. I know we have Koalas in Care doing a great job, but they need a lot more funding and proper premises as this could be a popular tourist destination.
The riverfront should be rebuilt for locals to enjoy, not jammed for overnight ( and in some cases for a month or more) messy campers. The (now flood ravaged) riverfront by the Brush with the old wharf where the boats came up river from Sydney to collect their cargo of local cedar, the red gold, dumping their ballast of sandstone into the river, could be sensitively replaced.
So…what now?
Send us your ideas and suggestions. And please, urgently WRITE, CALL, VISIT, make a SUBMISSION quickly to council. Send me a copy or let me know you've done so. (And how you were treated.) Then we will have a more accurate accounting of how the community really feels and what you want.
This is our last chance.
Those who care little about heritage and quaintness and just want to see the usual amenities of sterile chain stores /laundromats /carwashes/ unimaginative eateries and uninspiring units and homes, where innovation, landscaping and creativity is jumped on, should move elsewhere.
Wingham is not alone. The mid north cost is dotted with villages and towns which could all be part of a quaint and attractive tourist trail.
If Covid has taught us anything, it's made us pause and reflect where we are and how we are living and that speedy, slick, make a quick quid at any cost comes at a cost; The loss of what is meaningful and how we co-exist within our landscape and with each other, respecting our past, seeing where we went wrong and what is really important in life – which can be something as simple as a shady tree, birdsong, sharing local food with family and friends.
And to be brave. To speak up and call out misdemeanours, and worse, when we know about them, and do nothing.
Come September, choose wisely.
Di Morrissey