Halcyonic Harrington became cyclonic in its opposition to the prospect of a new development standard which would allow inappropriate 12 metre high buildings in the historical precinct of Harrington ("old Harrington") as well as the newer Harrington Waters.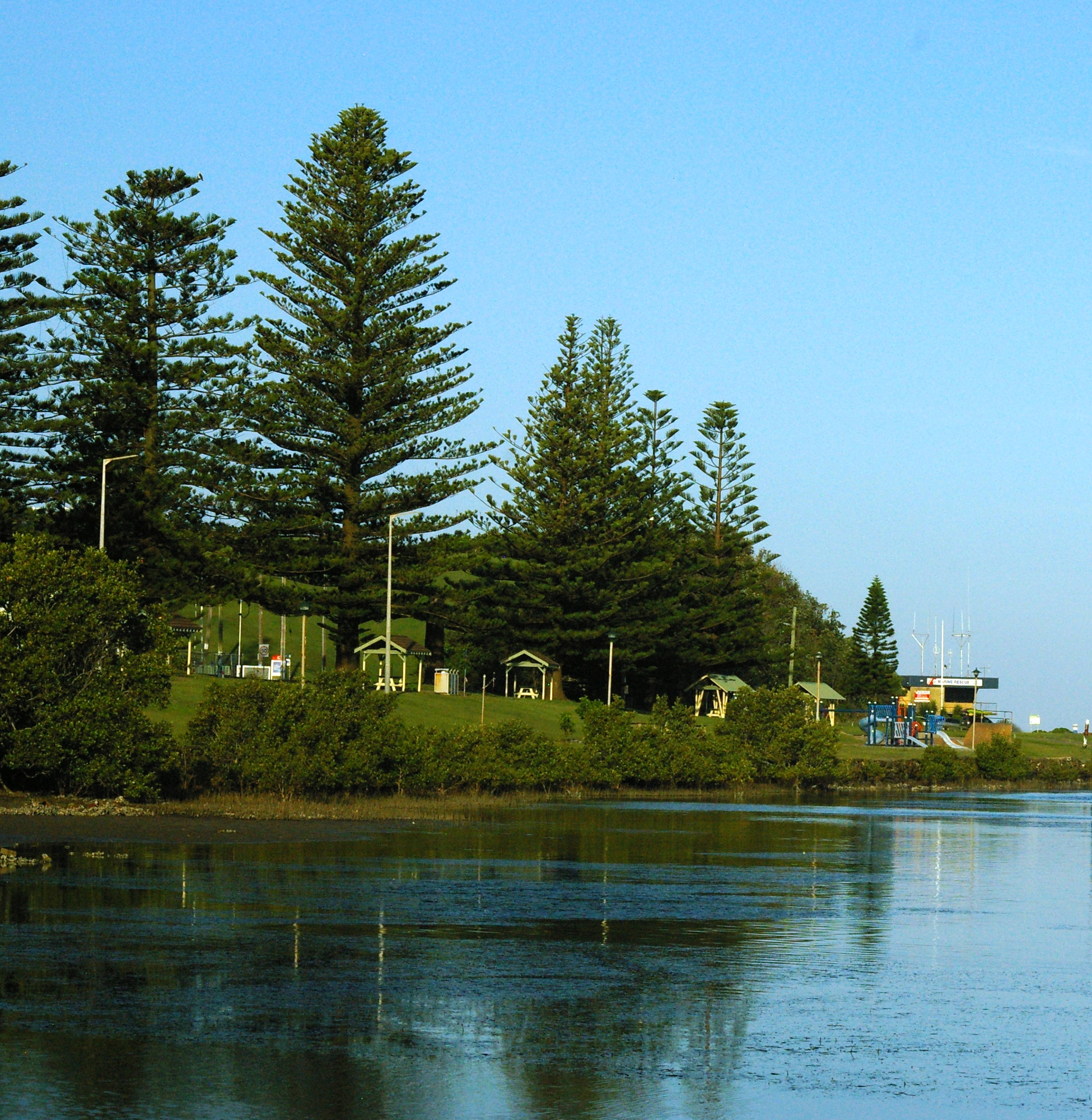 Well over 150 locals swamped the MidCoast Council organised session on 24 February 2020.  Council staff (and consultant's) efforts to advise the community about its rezoning proposals and to consult was taken by a majority of very vocal locals as an insult. The discontent from locals continues.
However there were quieter and thoughtful critics too.  One of them was Karen Thompson whose family has been in Harrington for three generations and in the district for five generations.
"There are significant issues that should be addressed before consideration is given to such a proposal.  MidCoast Council DCP 2010 still does not have a Character Statement for Harrington.  Yet many smaller inland villages do", says Karen asking, "Why are we being treated differently to Blueys and Boomerang?  No high rise is proposed on their waterfront even though some already exist!  They have a desired future character (expressed in their DCP) 'derived from existing development patterns', development that is 'secondary to the landscape and natural environment' and which 'does not dominate views and vistas'."
Karen Thompson's questions are not raised lightly.   She is a qualified town planner and cartographer with a Bachelor of Arts in Physical Geography and a Bachelor of Applied Science in Environmental Planning, who has worked for many years as a town planner for local government and as a private practitioner representing Council, private individuals, community and focus groups.
Karen's opinion is that "much of the Harrington land also falls within the coastal use area and the coastal environment area covered by Coastal Management Act 2016. The objectives of these areas is to protect and enhance the scenic, social and cultural values of the coast. High rise development along the foreshore would significantly degrade the scenic value of the area especially as seen from the breakwall, Pilot Hill Lookout, water tank hill, waterways and main road."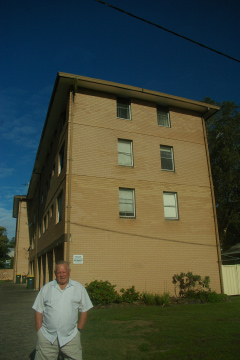 She is shocked to see the council base the 12 metre proposal on the one existing building in the centre of the village as she thinks it is basing "a decision on an inappropriate and out of scale development that should never have been approved, a massive visual scar on the landscape that does not blend in with its surroundings, with significant noise and parking problems".
Harrington's Bob Smith – in the background, the only current four storey in a village of about 3000 residents.  
These views are echoed by Bob Smith BM, retired builder and well-known local, who says he is not against development and believes that "existing two storey zoning is ample for both residential and commercial needs including for shop top living."
"Surely council, and especially councillors with any community interest, would realise that this type of announcement would stir every resident?" asks Bob saying, "People do not want their sought after lovely retirement view substituted for four storey walls of windows and balconies.  I am certainly not against the right type of development here that improves the community but high density living is city living so keep it there I say."
Bob Smith's opinions are often a barometer of local community sentiment. He has stood for several local council elections and, at the 2012 Greater Taree City Council elections, he lead a team that attracted over 32 per cent of the 1374 formal votes cast at the Harrington polling station.
Nawal Maharaj, a Harrington resident who lives in a mariner's cottage built about 1907, was also present at the council consultation.  "I noticed that very early in the session some statistics were presented showing an average seventeen percent vacancy in residential buildings in the MidCoast Council area.  I did point out that, without a breakdown by residential type and location, the very generalised statistic was not particularly useful to guide considerations on a locality by locality basis.  For instance, multi storey developments in Harrington would very likely result in holiday units which remain empty for most of the year – more than seventeen percent vacancy.  In other words, many of the current properties could have their idyllic views blocked by ugly four storey buildings which were half empty most of the time."